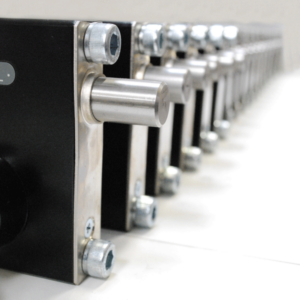 Signet was established in 1995, supplying locks, closers and hardware for metal and wooden gates. We're a fast-moving company dedicated to customer service, innovation, product development and technical support. (Oh, and we do have a bit of fun here and there too). Our offices and distribution warehouse are based in Bognor Regis, West Sussex.
Our Mission;
Our mission is to deliver experience, expertise and innovation to our customers through convenient security solutions. We believe in an ethos of continuous improvement with dedication and commitment to excellent customer service, product value and technical support.
Our Values;
Honesty
We are committed to honesty, loyalty and trust as these are the key elements to success. And that's not an empty statement – you can talk to any of our valued customers who vouch for us.
Added Value
We believe in going the extra mile with every single order through attention to detail and collaboration to ensure that every experience is truly unique.
Response
Our commitment to customer support is based on providing solutions for real needs. We are genuinely interested in solving clients' problems. And listening to their successes.
Speed
We understand the importance of supplying products on time every time through our efficient next day delivery service.
Signet is a distributor of the

 brand – a high quality and innovative range of gate locks, closers and hardware.
Orders can be placed online or via phone, fax or email. To place an order, request a catalogue, confirm stock availability or get technical advice – simply fill in the contact us form. Alternatively, to speak to one of our sales team, phone 0845 0700 852 during office hours – 7am to 5.00pm Monday to Friday.