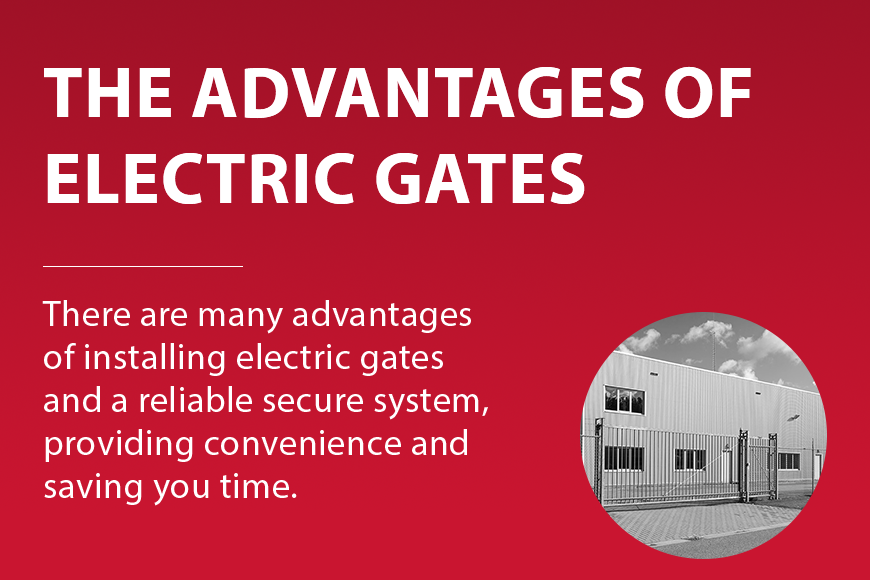 With so many electric gates to choose from, which is right for you?
There are many advantages of installing electric gates and a reliable secure system, providing convenience and saving you time.
If the following sound beneficial to you, you may wish to install electric gates:
enter your home or work premises with a gate securely closing behind you
safety is increased once installed, not only do you keep unwanted visitors out, you also keep children and pets within the safety of the premises if applicable – away from the roadside
provide a stylish entrance to your premises, creating a memorable first impression, with easy to use intercom systems available
enhancing your property with an automated system will increase its value
if you're tired of manually having to find your key, step out of your car to open your gate, then get back into your car to drive through, before having to park, walk back to the gate and lock again manually…an electric gate can be seen as very convenient and time saving
robust, tough and weatherproof metal electric gates will ensure a resilient security system, which does do require regular maintenance
the cost of a security system is priceless – in comparison to a burglary
camera integration can be installed for additional security if required
We supply a variety of electric gate hardware to suit any custom security system.
Gate automation will make your life easier, a system which is quick and easy to install and use daily, in order to safely enter and leave the premises.