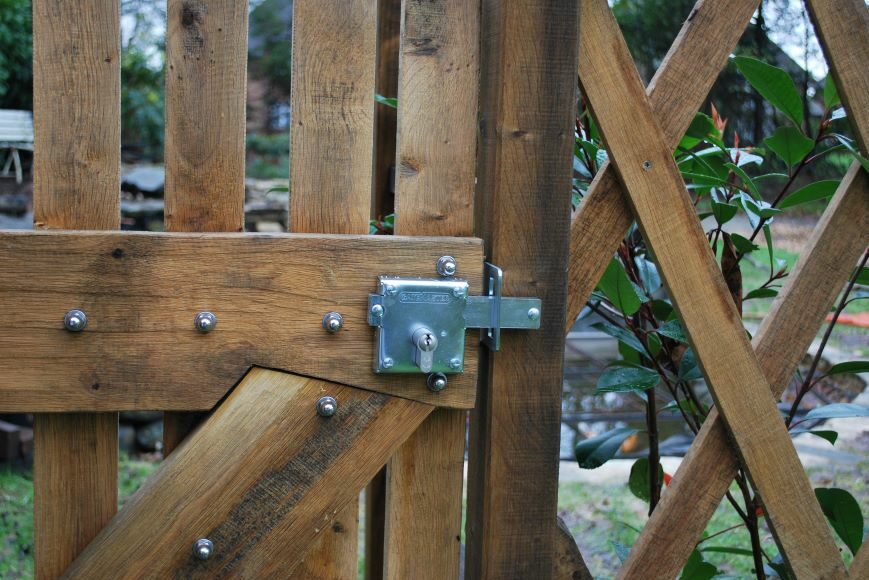 Before deciding on the best gate hardware and whether a lock is suitable for your fence or gate, there are many factors you first have to consider.
The right combination between the size and grade of the lock
Ensure the lock is a genuine and quality brand, (the real thing) hallmarked with the manufacturing logo or name – Good quality will mean a long-lasting solution (keep well maintained)
A respectable coating and finish
Whether the bolt throws far enough
Choosing the right bolt can be tricky, however with the right knowledge and advice, you can find the right locking solution quickly and easily.
The Gatemaster locking bolt is a robust lock, designed to be bolted via the surface plate to either a wooden fence or metal gate. It is suitable if a key is required on both sides. This unique lock throws the 53mm bolt with just 1 turn of a key, and suitable for left or right handed gates. A eurocylinder lock extension is available for a little extra, to adapt the lock for different sized gates, if required. Simply fit the lock to the inside of the gate. It has a smart electro-galvanised finish, to a professional standard.
This is the perfect solution if you're looking for secure gate bolts or a single secure fence bolt. If the Gatemaster locking bolt is not the right solution for you, don't despair, we have a vast range of different locks and hardware to choose from, for various applications, simply browse our Website or contact us today.
– Signet Locks – Suppliers of gate locks and hardware –
– Distributors of the

 brand –