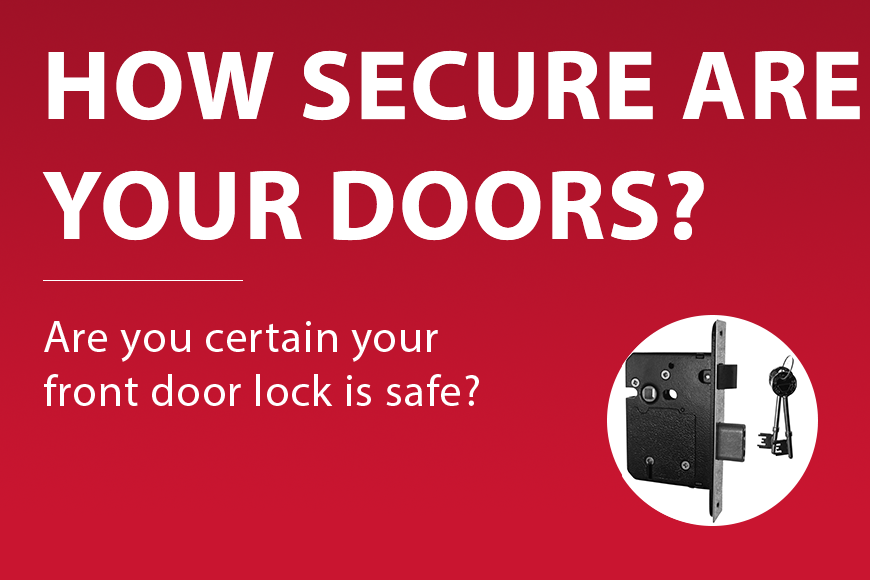 Are you certain your front door lock is safe?
We believe that if you are unsure whether your home is securely protected from burglary, that you should take action to avoid any possible access.
A 5 lever mortice deadlock (if your door is over 44mm) is highly recommended by officials, as the best front door lock to prevent intruders from being able to pick the lock or force entry. Our mortice lock range conforms to British Standard 3621, make sure any lock you purchase conforms to either the British Standard or the European Standard EN12209.
In addition to a secure lock, you may wish to give some general consideration to your various front doors features. For example you may wish to avoid glazed panels in your front door and simply replace them with toughened glass or perhaps laminated glass panels. For extra security you may wish to fit a spy hole or door chain. Finally always check the door hinges and bolts are secure.
Have you given thought to letterbox security, patio doors or other access points to your home? The link below lists further security tip from Crime Watch UK, to keep your home safe.
"If you are unsure whether your front door, back door or patio doors are secure enough to prevent intruders, use this quick checklist to find out how safe they really are"
In addition to our motice lock range, we specialise in and supply many different locks and hardware for both domestic and commercial doors, gates, and even panic hardware. Our Fire Brigade mortice deadlock can only be operated by a special key carried by the Fire Brigade themselves, or the lock owner, ideal if you are locking for a locking solution for business premises.
We provide our customers with the appropriate hardware solutions for their individual requirements.
If you would like to know more about our 5 lever mortice lock range or the various locks and hardware we provide for different forms of security, simple contact us today, or submit a product enquiry on any item throughout our range.
Remember your home safety depends on the secure locking systems you put in place.
– Signet Locks –
Delivering innovation to our customers through convenient security solutions