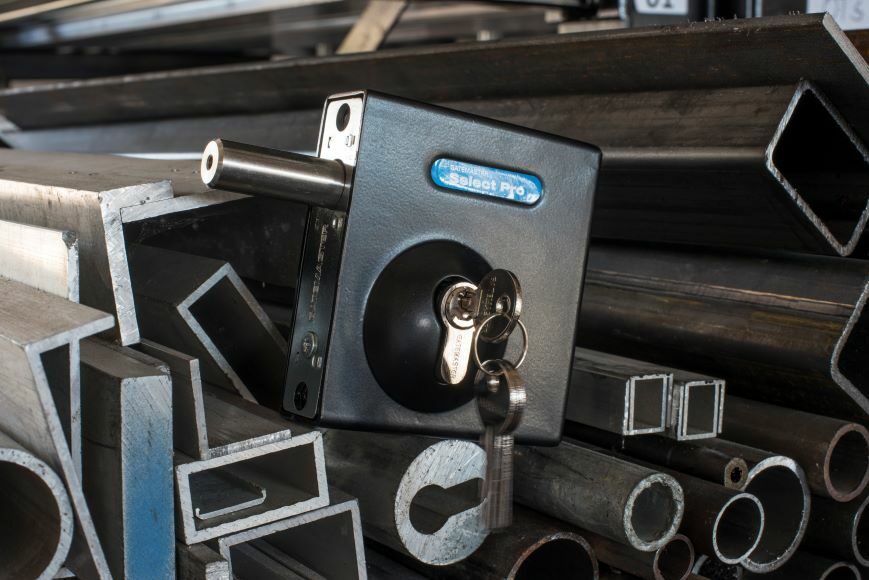 At Signet, most of our locks come with the option of being "Keyed Alike", if you are buying more than one. To help you decide if having your locks Keyed Alike is beneficial to your home, business or products, it's probably best to fully understand what the difference is between locks that are, and aren't, Keyed Alike.
What's Keyed Alike?
Locks that are "Keyed Alike" can all be opened by the same key, or in the case of digital locks, the same code. You can still cut additional keys for locks that are Keyed Alike, but they will all be the same shape, and open all of the locks matched to that configuration. The reverse is "Keyed to Differ", where each lock has a unique key that cannot be used to open any other lock.
What are the advantages of Keyed Alike?
Having your locks Keyed Alike is a good way to save time, as you can access multiple doors while having fewer keys on your bunch – that's much less time spent hunting for the right one! While there is an initial cost to having your locks Keyed Alike, in the long term it can save you money when you need to get duplicates or replacements cut, as you will only need one, rather than whole new set.
Are there advantages to having locks Keyed to Differ?
It depends on the configuration of your locked doors. For example, if you're operating a complex facility with several keyholding employees, having locks Keyed to Differ can prevent unauthorised personnel from accessing restricted parts of the building. This could be as simple as keeping sensitive data or hazardous equipment stored securely.
If you are interested in having your locks Keyed Alike, look out to see if the option is available on the product page. For more information about having your locks Keyed Alike or Keyed to Differ, please don't hesitate to contact our friendly team with your questions. You can call us on 01243 552066, or complete the form on our Contact Us page and we will respond as soon as possible.