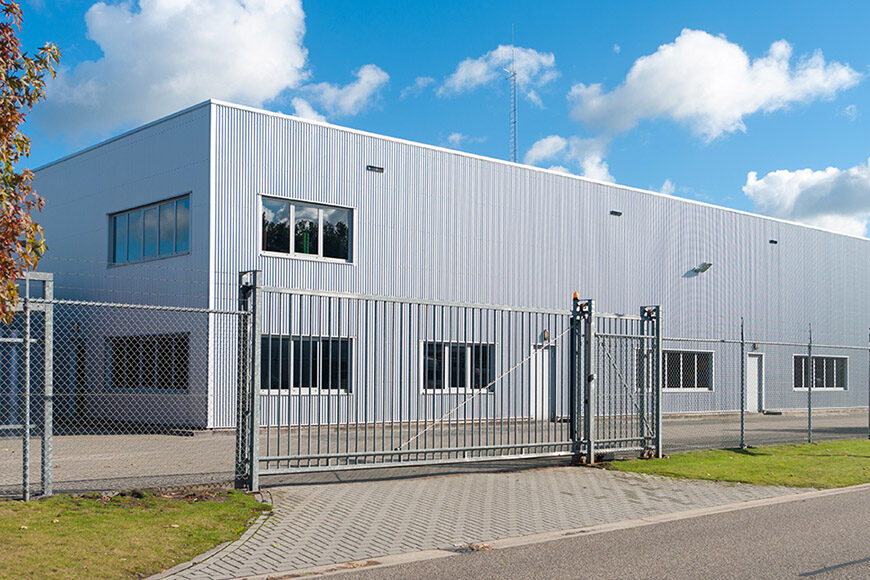 When embarking on a sliding gate project, you need to ensure that you purchase the correct gate hardware for your installation. Firstly you need to decide whether you want to fix the sliding gate track into the ground or not – if you would prefer not to have ground track across the driveway a cantilever gate is the best answer.
If installing track across the driveway is the preferred option, there are further innovative ways to stop it becoming a trip hazard. Flush sliding gate track mounts right into the ground, meaning that as the name suggests the track is flush with the surface!
Alternatively, there is also the option for both screw fixed and concrete in sliding gate track. These are the lower cost options but still ensure a smooth, functioning gate.
On the gate itself, gate wheels need to be installed to run in the track. There are a few options but the one we would recommend as the easiest to fit is the bolt on gate wheel. These gate wheels are very simple to fit, simply cut a hole in the bottom of the gate and slide the wheel up inside. This can then be bolted in place.
Also a gate top guide is required to ensure the gate stays upright. On larger, heavier gates we recommend that a post is also installed next to the gate to ensure that the gate doesn't fall over. Gate stops can also be installed to stop the gate when closed or when opened. These come as either a weld fixed option or a screw fixed option.
As specialists in gate hardware, we can help you with the sliding gate hardware for any of your gate projects. Contact us for more details.
Email sales@signetlocks.co.uk, phone 01243 552066 or visit us at www.signetlocks.co.uk!