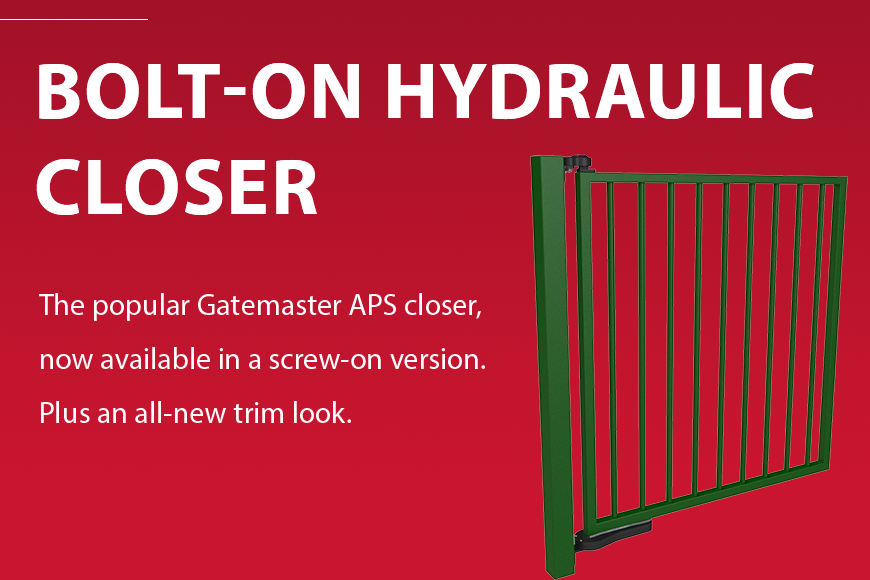 Gate closing, the Gatemaster way
Calling all gate manufacturers and installers.  Looking for an adjustable, adaptable gate closing solution for metal or wooden gates?
Look no further.  The all-new Gatemaster APSW gate closer is a re-configured version of the popular APS closer, one of the most reliable and sturdy gate closers on the market.
The difference is the APSW can be bolted onto the gate.  This takes away the need for any welding, but also means that it is easy for either the gate manufacturer or the gate installer to fit it.
Gate manufacturers: The APSW self-closing hinge kit is a great option for both metal and wooden gates.  The gates can be prepared to take the brackets in the workshop and the closer installed on site, eliminating the need for any welding.
Fencing & Gate install only: The APSW closer is easy to fit on site, just drill and tap the appropriate holes on metal gates or screw onto wooden gates.  The manufacturer doesn't have to prepare the gate beforehand unless they opt to do this.
The closer boasts several features:
Robust closer unit – vandal resistant and long-lasting solution
Heavy duty – designed for gates up to 150kg
Meets ROSPA recommendations
2 speed adjustable – latching and closing speed adjustable for easy configuring
No power required and maintenance free
Stop hinge prevents the gate opening wider than 100 degrees
The kit comes with a bottom closer unit and a top hinge set.  Metal gate fittings are included, the installer would need to supply fixings for wooden gates.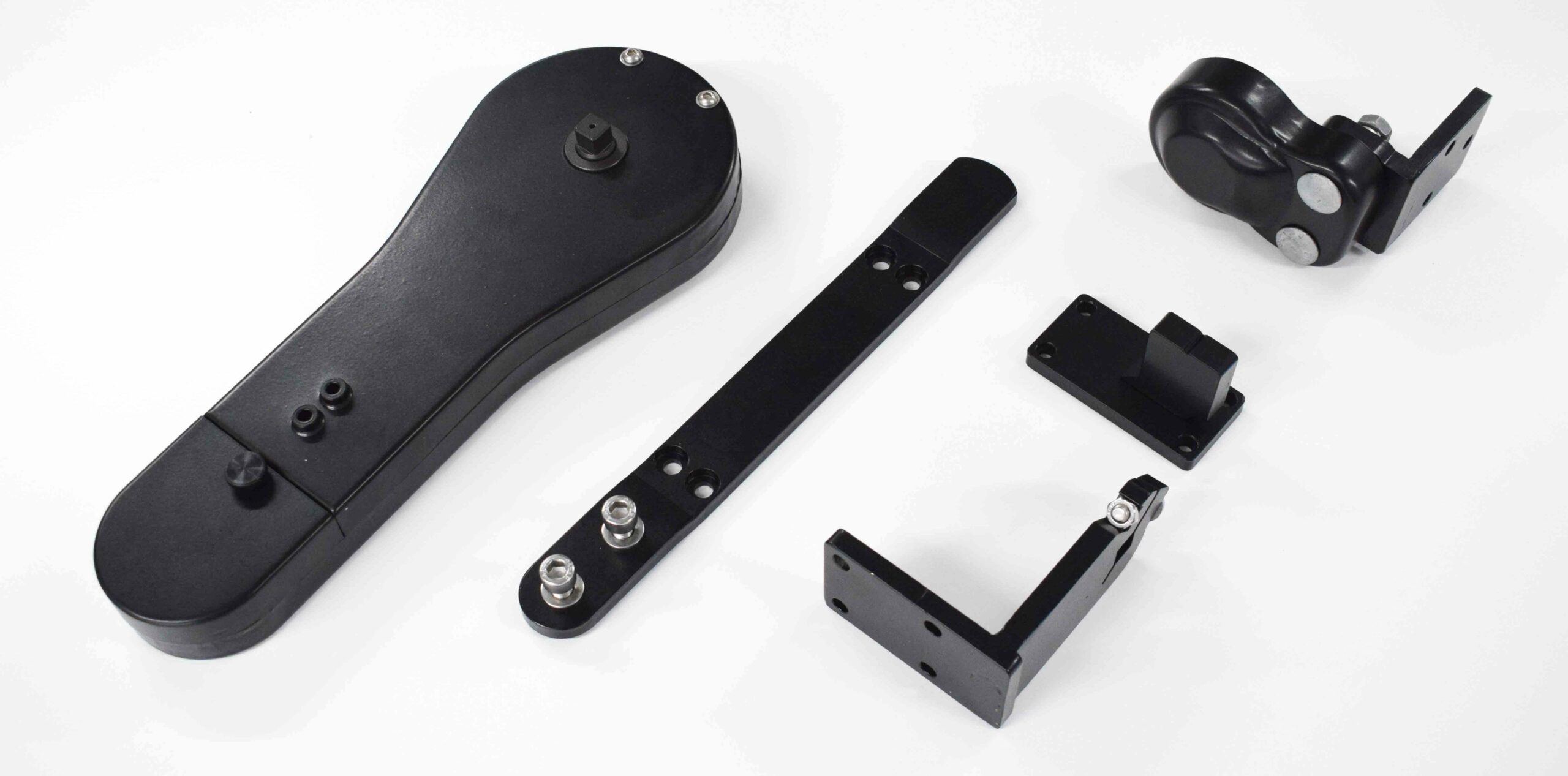 Retrofitting: We are often asked if this closer can be retrofitted after the gate is installed.  It cannot work with any existing hinge configuration as the pivot point has to be aligned top and bottom.  However, the closer is absolutely suitable for retrofitting if the existing hinges can be removed.
Please note – this product is designed to be fitted by professional gate manufacturers or installers.
Want to find out more?  Contact us for more information!