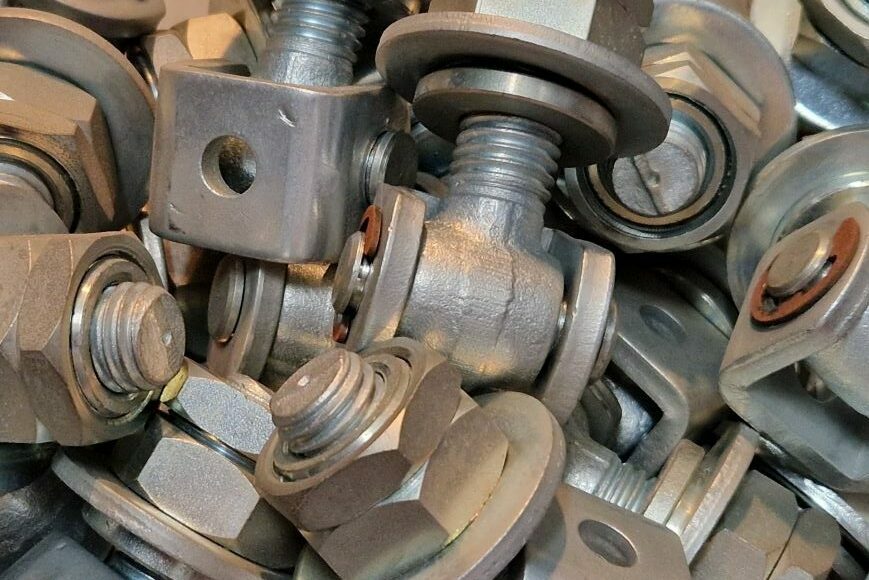 Have you ever wondered about the history of hinges or where and when a hinge first appeared?
We certainly have. Although there is no date for the invention of the hinge, the earliest pivot hinge discovered dates as far back as 1600 B.C.
Some say a hinge's "importance to everyday life is right up there with the wheel" and with good reason. The hinge is an incredibly simple concept, but a crucial invention. Without hinges, doors and gates wouldn't have the smooth opening and closing capabilities they have today.
A short history of hinges
The concept of a hinge has been used throughout history. It is believed that the original pivot hinge consisted of a hole bored into a stone, with openings above and below. A fixed pin (or stick) historically, was inserted into the holes, allowing the door to swivel (pivot) within the hole.
Since this simple hinge was invented, the concept has only been improved and applied in other ways that just doors.
The Egyptians were recognized hinge users and are responsible for developing the metal hinge, which was a luxury item back then. The Romans used hinges for many ordinary everyday needs on simple household items, including cabinets, drawers and more. Hinges were even fixed to certain pieces of armour for greater mobility.
Continuous importance throughout history
The concept of the hinge has been important throughout history. English colonies in the 16th and 17th century improved the hinge by using various new reinforced metals, creating stronger more resilient hinges.
Different styles and sizes were designed to make everyday appliances easier to use. The concept then quickly spread across the pond to American colonists, who started to import hinges from the English colonies for many years. This increased the popularity of the blacksmith industry, due to growing demand for metalwork.
With further development, we are brought swiftly forward to the modern day, where a huge number of different style hinges are used on a number of applications, including various types of:
Gate hinges
Heavy duty hinges
Adjustable hinges
Spring hinges
Weld on hinges
Gate hooks and eyes
Closing hinges
Screw fixed hinges and more
You can get gate hinges made from a range of different materials such as iron, galvanised steel, or stainless steel. Stainless steel hinges are a popular everyday choice for our customers thanks to their corrosion resistant capabilities and durability. however various materials are used when manufacturing different styles of hinges.
To learn all the different types of hinge and functionality of each design, you can read more here.
---
Have you learned something new today? Or do you know any interesting facts about hinges which are not discussed below? Please feel free to leave a comment below.
If you would like to find out more about any of the door and gate hinges we provide on our website, simply contact us via form or phone to enquire today!
Signet Locks – We provide innovation hardware!