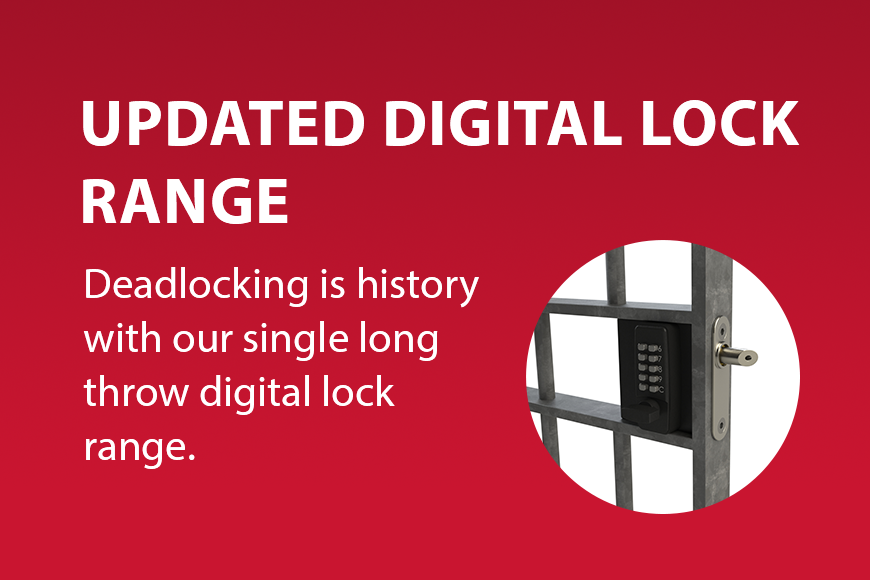 Deadlocking is history with our single long throw digital lock range, thanks to your feedback!
After receiving feedback on our digital locks, we decided to make the design simpler so that you don't have to deadlock the gate behind you…
Therefore our Gatemaster double sided digital gatelock no longer requires a deadlocking. Its whole range, the Gatemaster single sided digital gatelock, the Gatemaster surface fixed digital gatelock and the Gatemaster single sided surface fixed digital gatelock have all been developed to ensure no deadlocking is required.
There is no need for these digital gatelocks to have a deadlock anymore, when the gate is closed it simply latches. The action is just as secure with the latchbolt moving across, no power is required.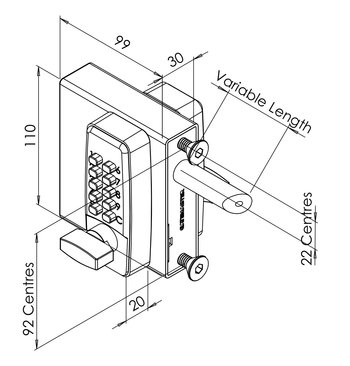 Our Gatemaster double and single sided digital gatelocks include marine grade keypads to ensure long lasting durability, a strike plate and have been 1000 hours salt spray tested. Our surface fixed digital gatelocks are available in both left hand and right hand options.
If however you are still fond of the old digital lock style these are still available, simply enquire with us today.
Digital gatelocks were developed to meet the demand for keyless entry through gates, a keypad lock is quick and simple, without the need to carry a key around. A code lock simply requires a short number sequence. We strive to supply you with the best hardware solutions to the market today.

– Signet Locks –
A high quality and innovative range of gate hardware