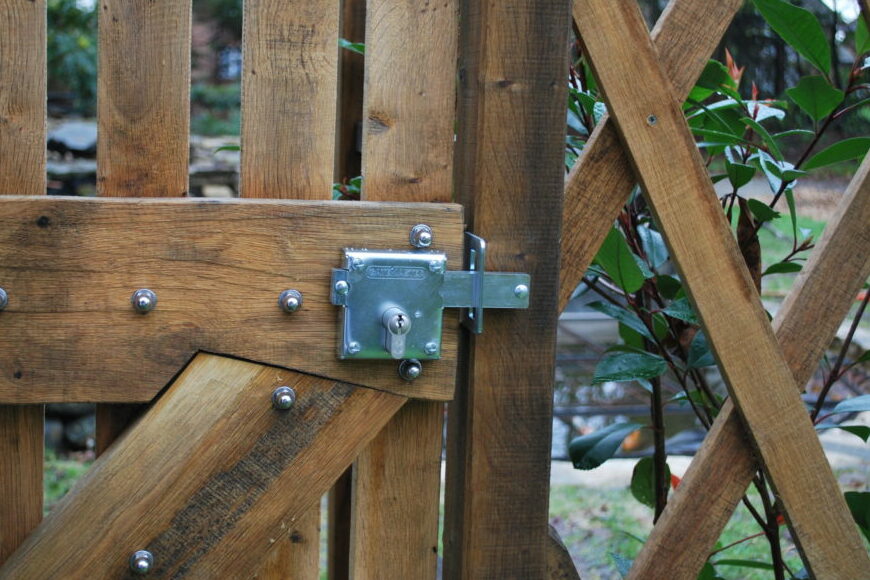 What fixings should I use?
You have successfully decided on your gate and chosen a lock suitable for it. Now comes the time to fix it to the gate and gate post. But what fixings to use on your gate post?
There are many options of fixings at any hardware store, and as with anything, too many choices can be confusing. We are here to guide you through the options for some popular materials for gate posts like metal, timber and masonry.
Metal box section
You have a few options when fixing your keep or strike plate to a metal box section. Box section, whether steel or aluminium, has the benefit of being hollow. You can therefore fix your hardware by drilling a hole and using either self-tapping screws or self-expanding fasteners. Some keeps, like the Gatemaster BSK, BSKG or BSKS come with expanding fasteners for you to use.
If you are using a strike plate on box section, you can either use self-tapping screws or you can weld it on. Be aware that for some materials e.g., steel to stainless steel or steel to aluminium, welding isn't advised.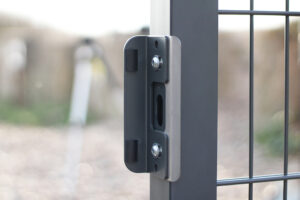 Solid bar
However, if your gate post is made from solid metal bar, self-expanding fasteners are often not the best choice. They would rely purely on friction on the side of the hole to stay put and are likely to shift over time.
Instead, you should drill and tap the post and use screws to install the keep.
For a strike plate, you can use self-tapping screws, but make sure they are heavy duty as it takes quite a lot of torque to go through a solid metal bar. In some cases, you can also weld on the strike plate, but as above it depends on the materials.
Wooden
Wooden gates and posts are popular and luckily, they are quite simple to work with. You can secure both keeps and strike plates with timber/wood screws and washers if necessary.
When purchasing hardware for wooden gates (whether locks, strike plates or keeps) ensure they are suitable as wooden gates expand, contract or warp when exposed to the outdoor environment. If you want some tips to choosing the right gate lock for wooden gates, we have a helpful guide on the topic.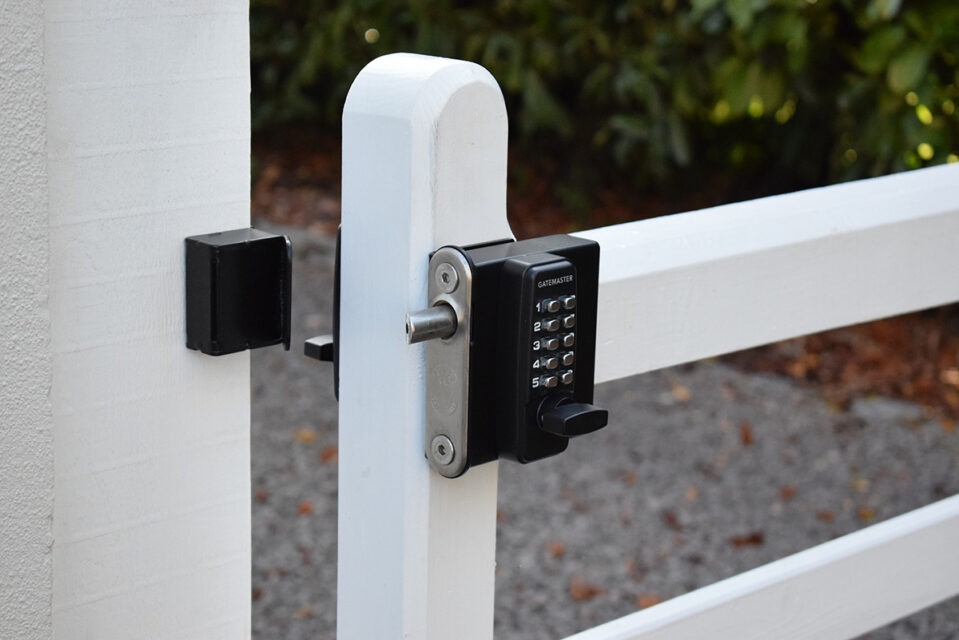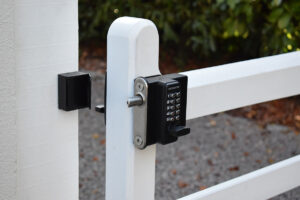 Masonry
Masonry gate posts include brick, concrete and rendered posts and are quite the feature of a gate post. When it comes to fixings for your hardware, you have some options but they must be made specifically for masonry. Some options are:
Masonry screws
Expanding masonry screws
Masonry screws combined with masonry plugs
Chemical fixing and screws can be used; however, chemical fixing might not be necessary for small and light items such as keeps or strike plates
There are benefits to each of these masonry fixings so find out which will work best by further researching options online or asking your local tradesman.
Knowing what fixings to use on your gate post can save you a headache down the line as the keep or strike plate will be secured properly. If you are looking to find the best keep or strike plate for your gate, get in touch and we can advise on the most suitable hardware (and their fixings!) for your gate.