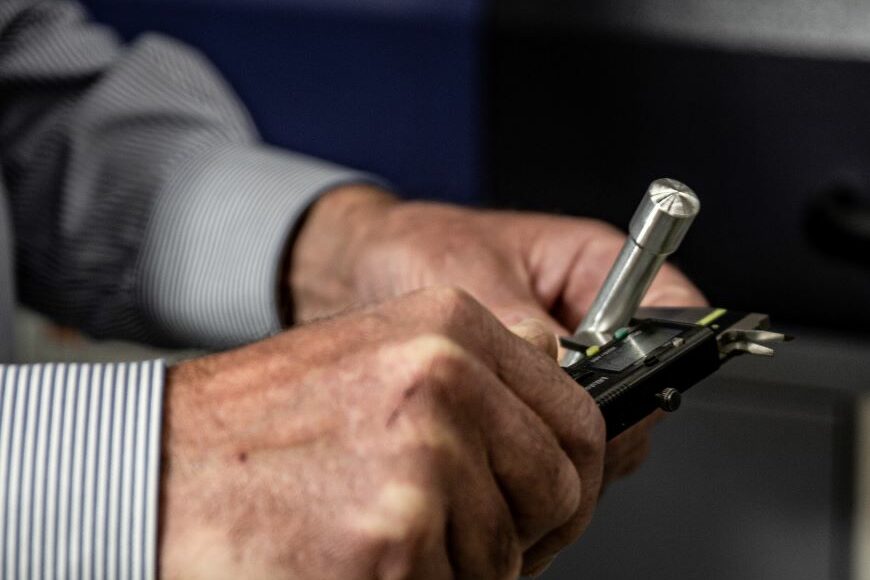 Security is a main reason to install a gate and the lock is naturally a big part of that. It is therefore important to make sure the lock latches and locks properly without any issues. Measuring the throw of the lock should be an important step when finding your next gate lock.
We've therefore made an overview of the latch and deadbolt lengths of our bolt-on lock ranges: the Superlock and the Select Pro.
The different measurements
You might think it would be as easy as giving a single dimension for the throw of a bolt-on gate lock, but it isn't quite as simple as that. We get asked about a variety of different dimensions when it comes to the latches and deadbolts. As the bolt has to travel through the gate frame, the throw and latching/deadlocking movement are useful measurements to know.
Please see below for the description of each dimension on the below drawing.
Dimension A shows the dimension from the front of the lock and through the gate frame when the lock isn't used (resting). The latch bolts are adjustable so there will be a minimum and a maximum measurement for these.
Dimension B is the latching movement. This is how much the latch retracts when the handle is operated, pulling the latch back.
Dimension C is the extending deadlocking movement, which only applies to the locks that can be deadbolted extra. When turning the key to deadlock the gate, the deadbolt will extend this much into the gate post.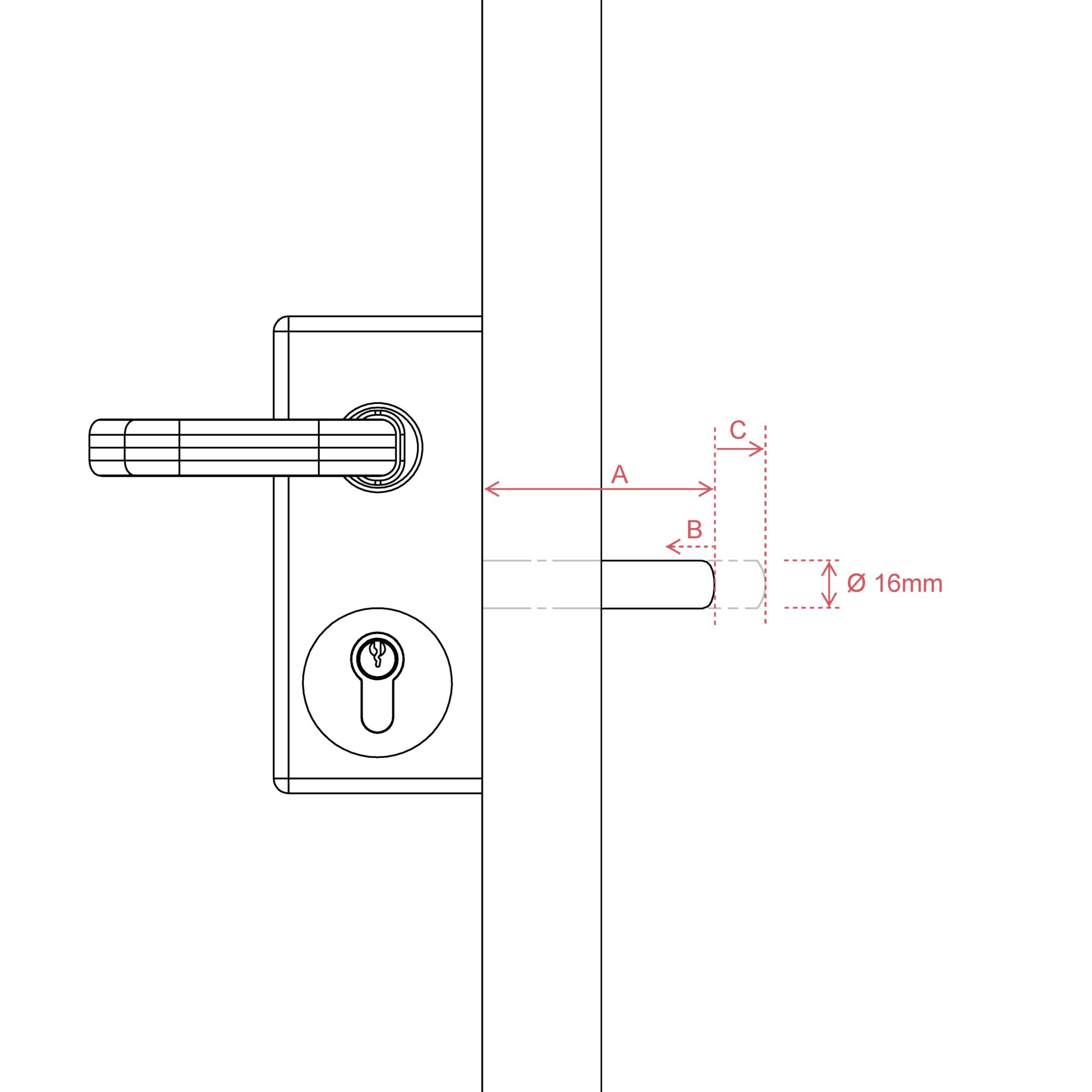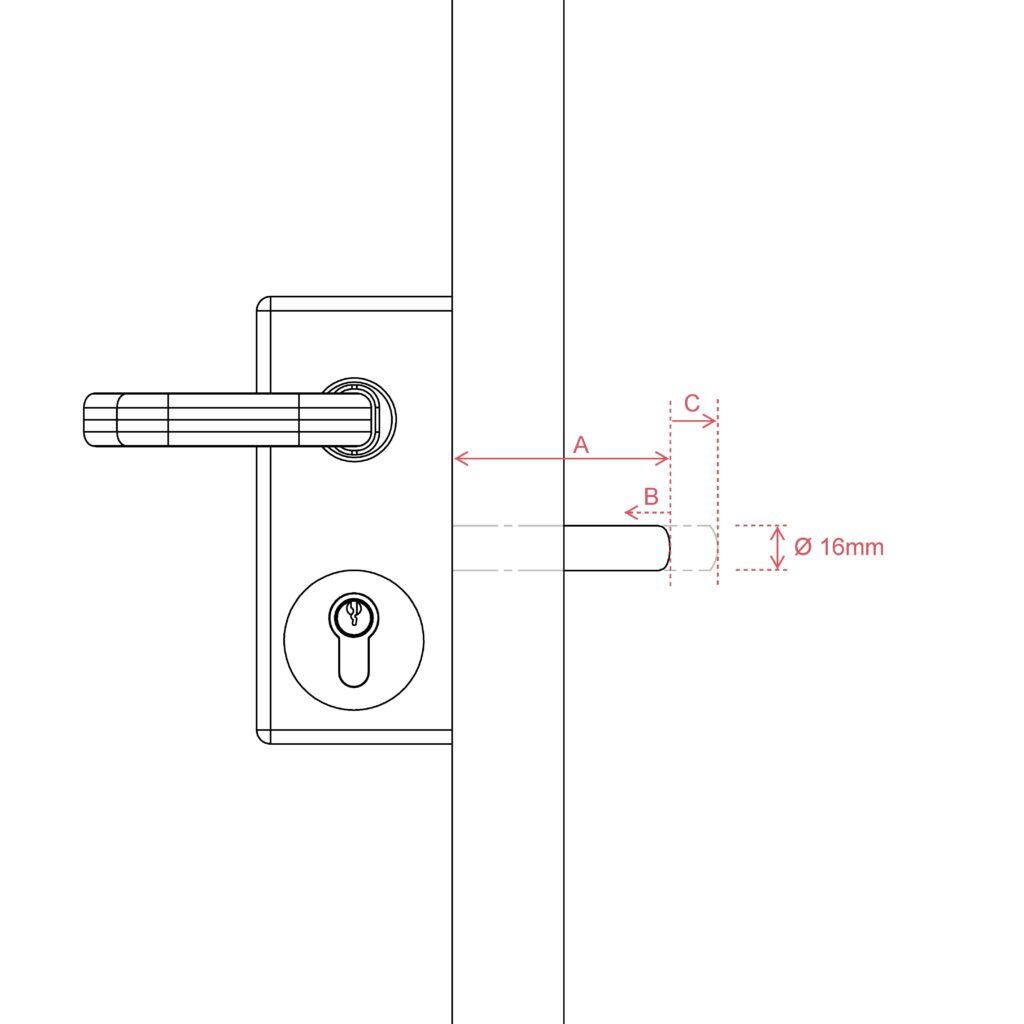 Dimension explainer:
A = How far the locking bolt protrudes from the lock in its standard resting position
B = Latching (retracting) movement
C = Deadlocking (extending) movement
Ø = Diameter of the locking bolt
---
Latch lengths for 10-30mm gate frame bolt-on locks
---
Latch lengths for 40-60mm gate frame bolt-on locks