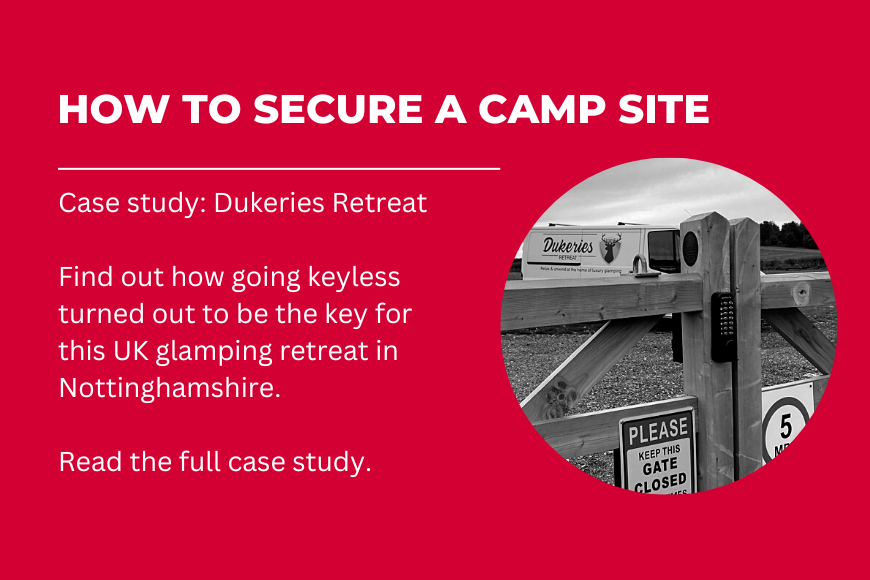 Dukeries Retreat
How going keyless was the key for this UK glamping retreat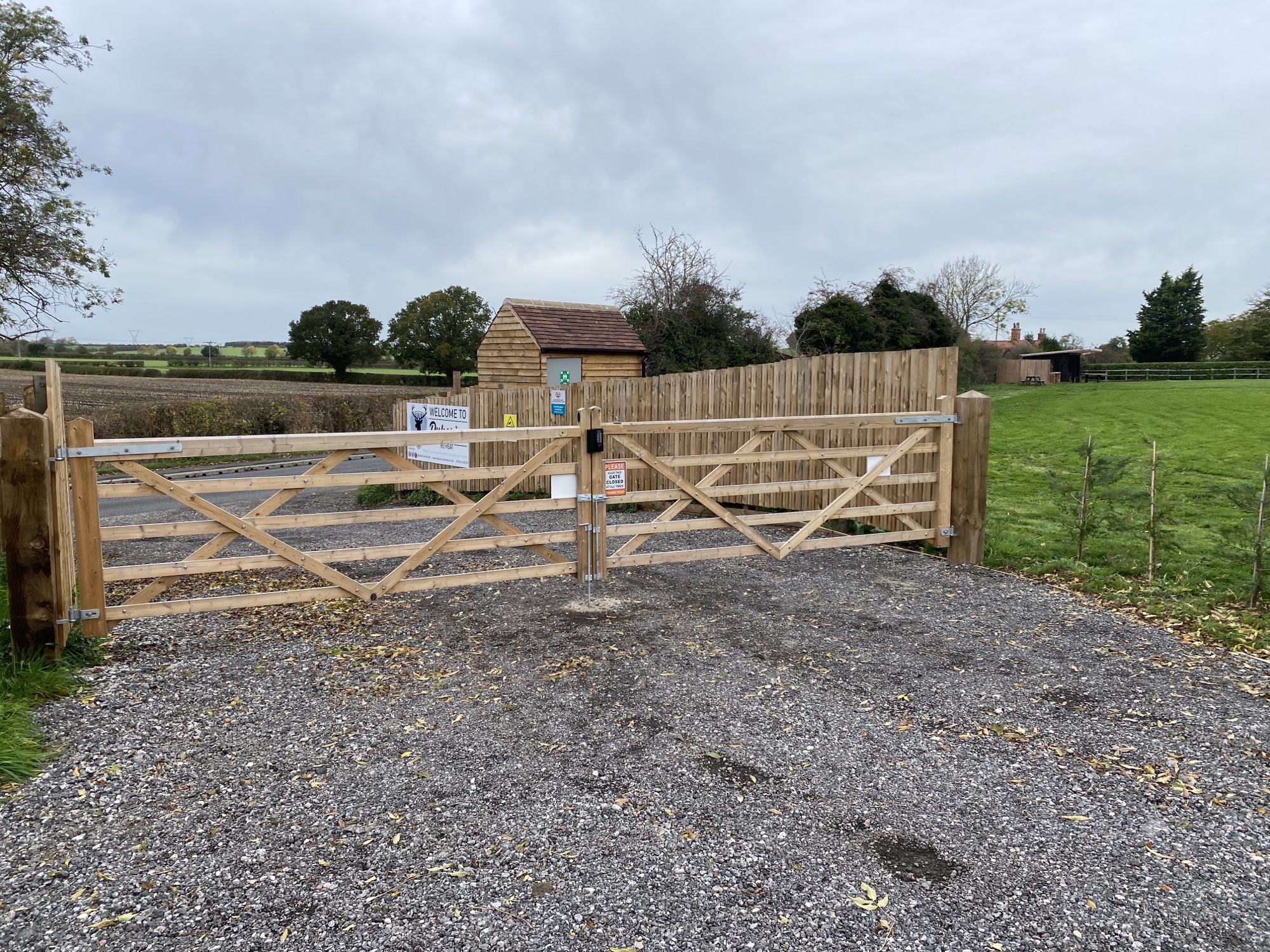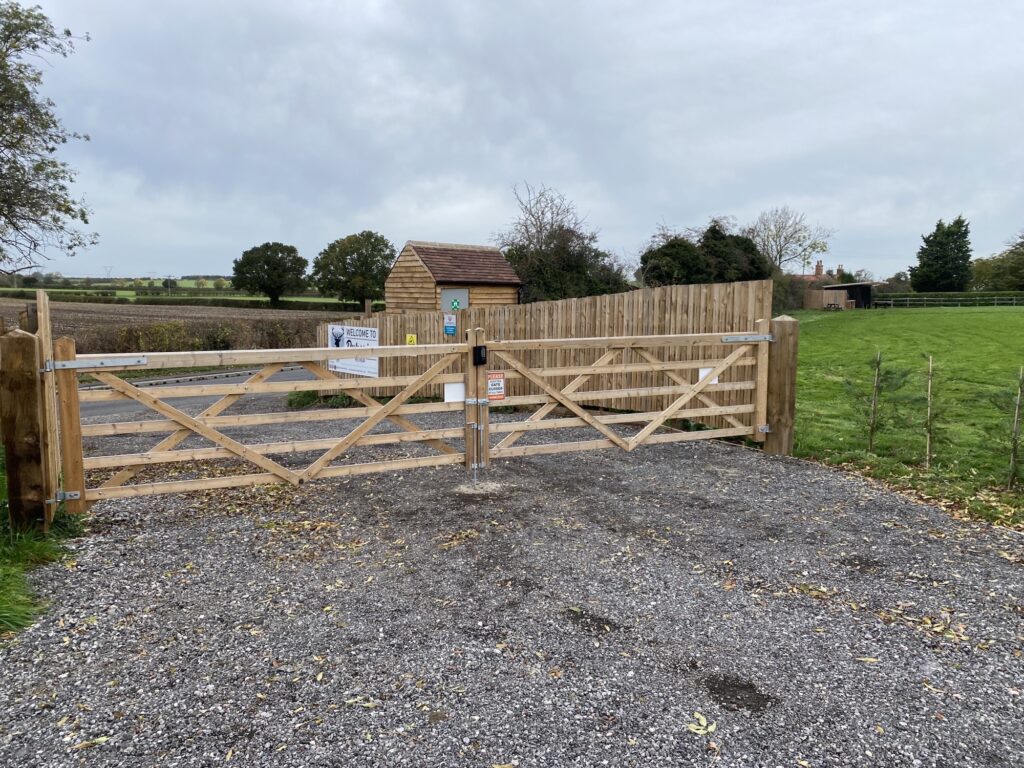 With panoramic views of the Nottinghamshire countryside, Dukeries Retreat offers the perfect weekend get-away with their lovely facilities.
A popular destination, this glamping site needed a better way to secure their wooden entrance gates.
Due to the location of the gates, their options were limited when it came to getting a secure combination lock without adding power to the gate.
---
Upgrading the old padlock and chain
It's important to limit access to camping and glamping sites to ensure only paying guests can enter. The managers of Dukeries Retreat were tired of the look and hassle of using chain and padlocks on their entrance gate. Despite being easy to source in most hardware shops, padlocks are inconvenient for guests to use for a number of reasons:
They need to be unlocked and taken off the chains every time access is needed
They need to be manually locked every time
They are easy to misplace
Guests can easily forget to lock the gate properly
Those that remember might not properly secure the gate with the chains and padlock
It looks messy with chains wrapped around the stunning timber gate
Dukeries Retreat were therefore after a lock solution that:
Worked for their timber gate
Was accessible from both sides of the main site entrance
Auto latched after every use
Didn't require keys
---
How to secure a campsite with a keyless lock
After a quick online search, Dukeries Retreat got in touch with Signet Locks to discuss lock options for their specific situation.
With the newly introduced range of Gatemaster locks for wooden gates, we suggested a few options.
The winning lock was the surface fixed Superlock BDGW:
It allows guests to access the lock from both sides with the double-sided, anti-corrosion keypad access
The auto-latching latch bolt makes it easy for guests and staff to secure the gate after using it
It's simple for staff to distribute the key code to new guests
It doesn't require any power, making it perfect for this picturesque remote location
After the swift installation, Dukeries Retreat now welcome their guests with a fit-for-purpose entrance gate that suits their luxurious bell tents and yurts!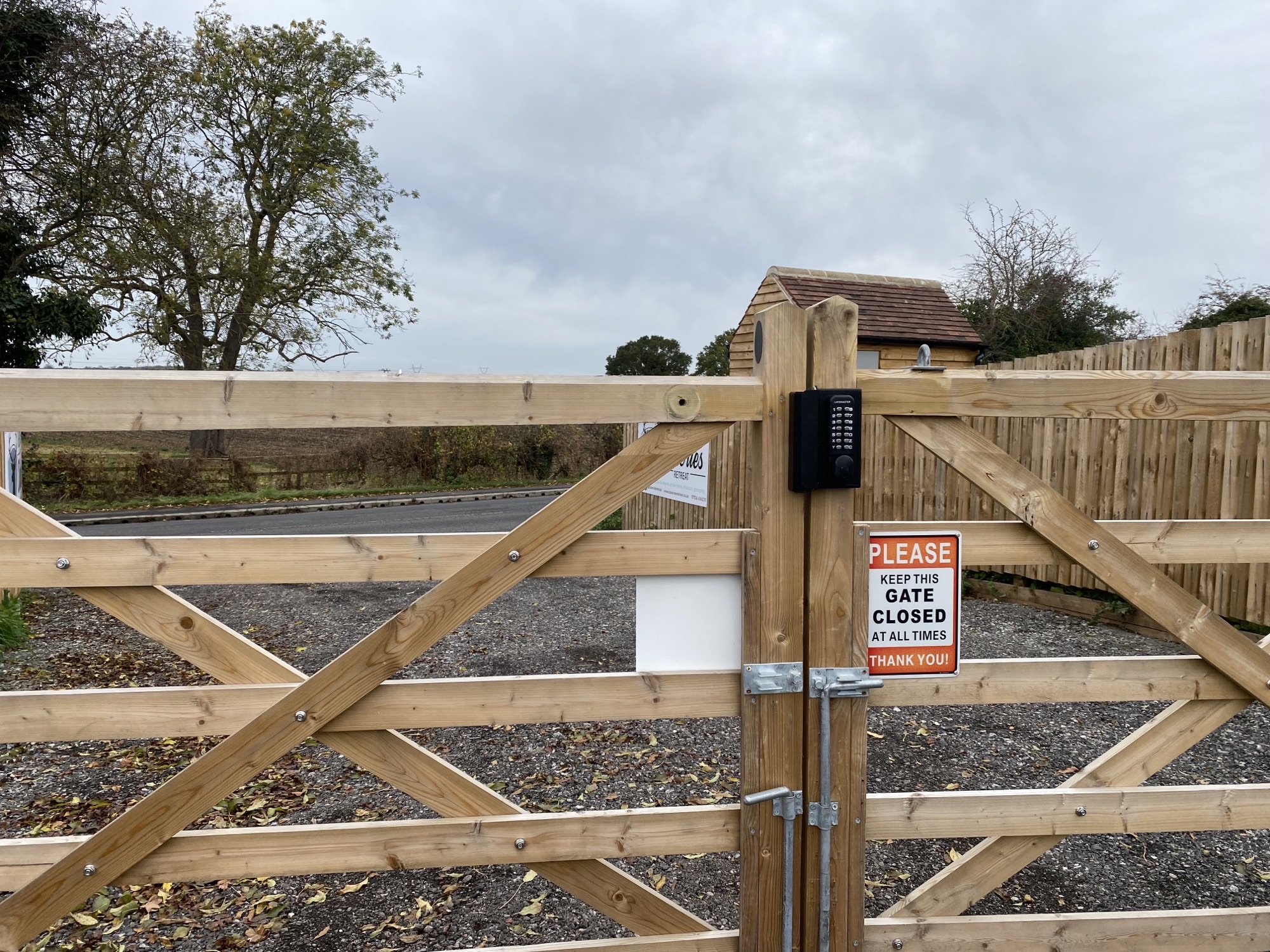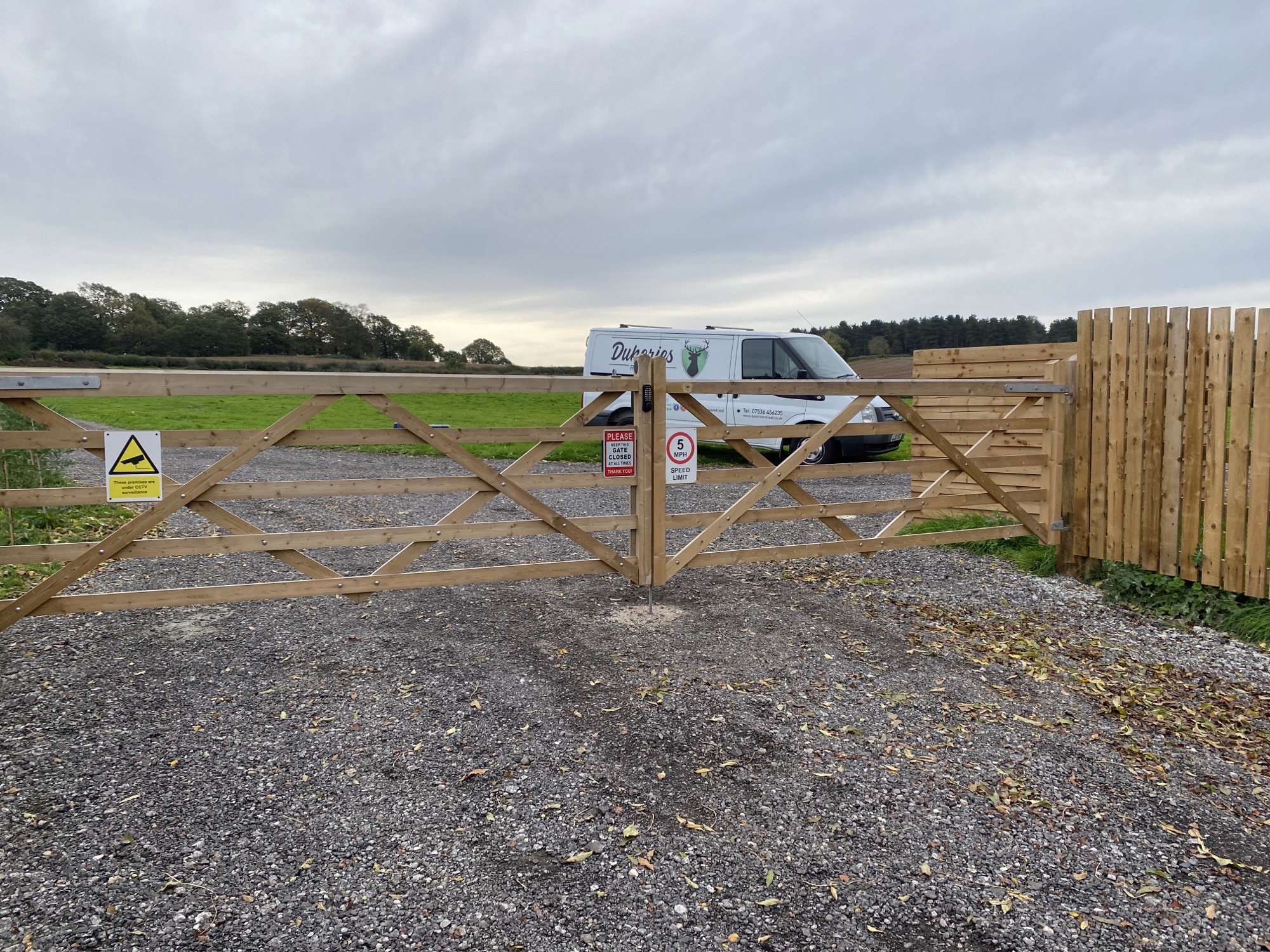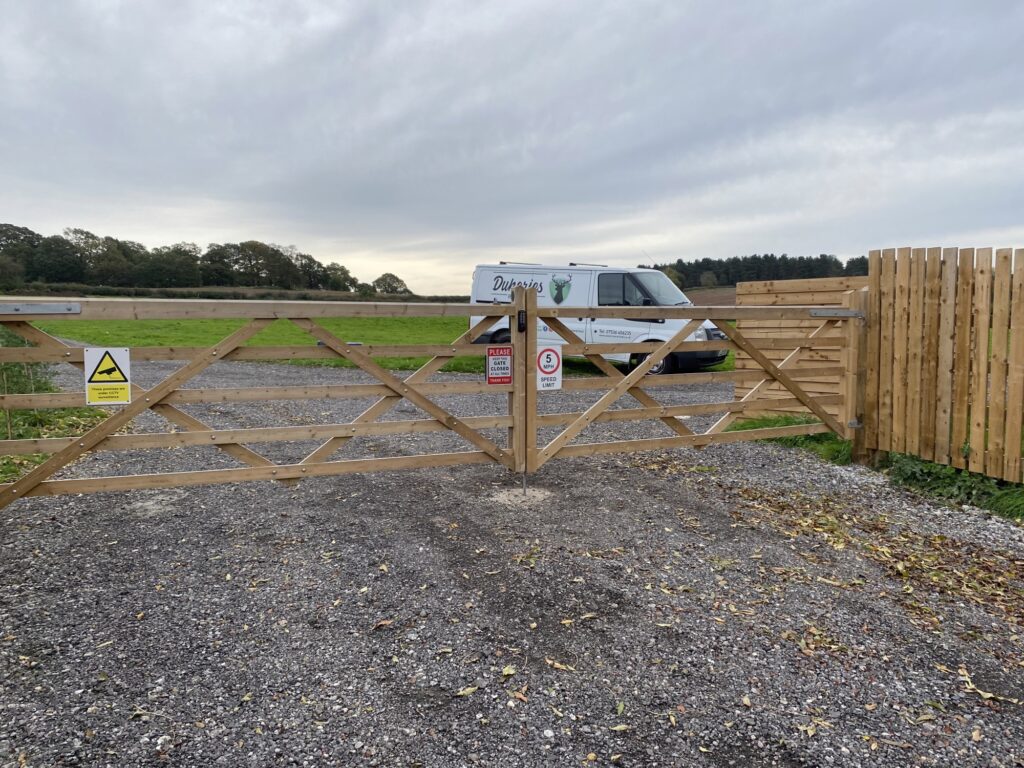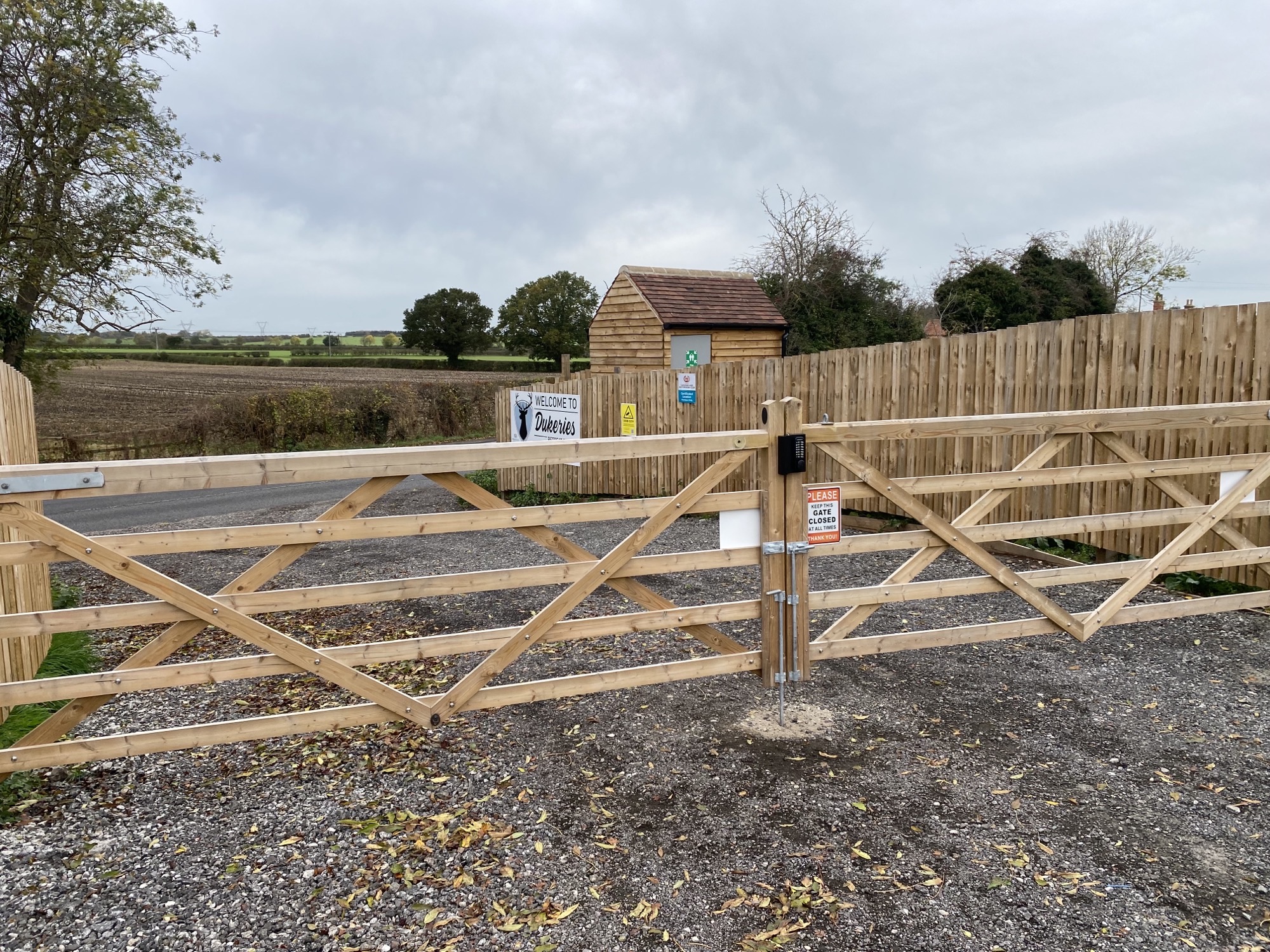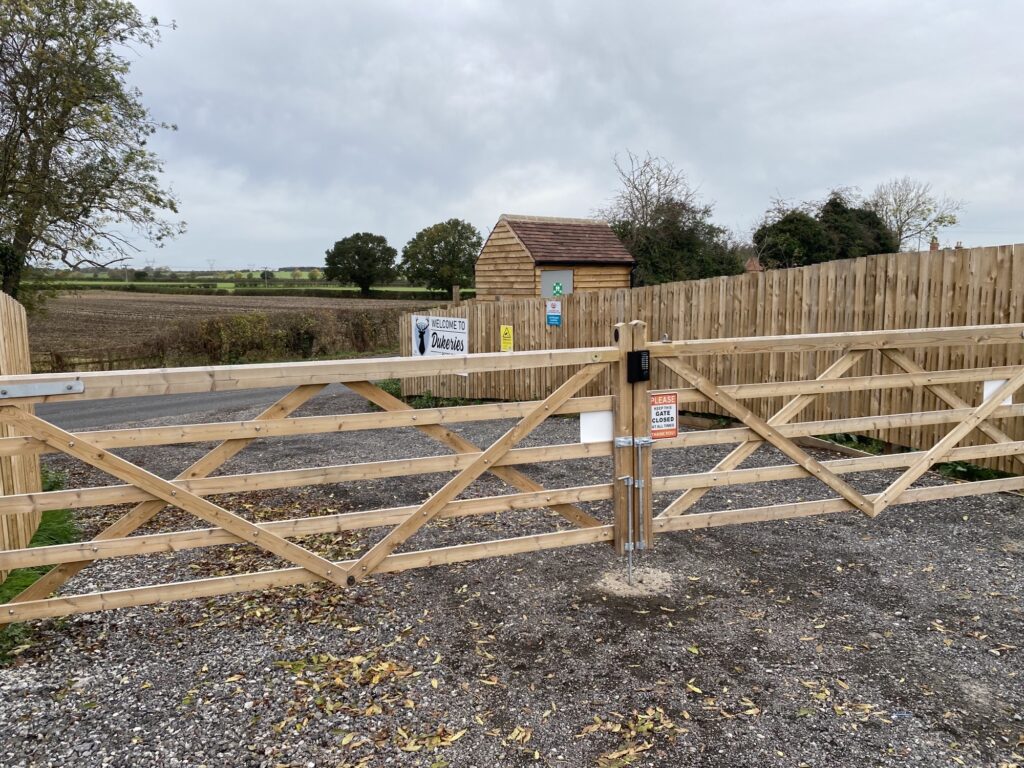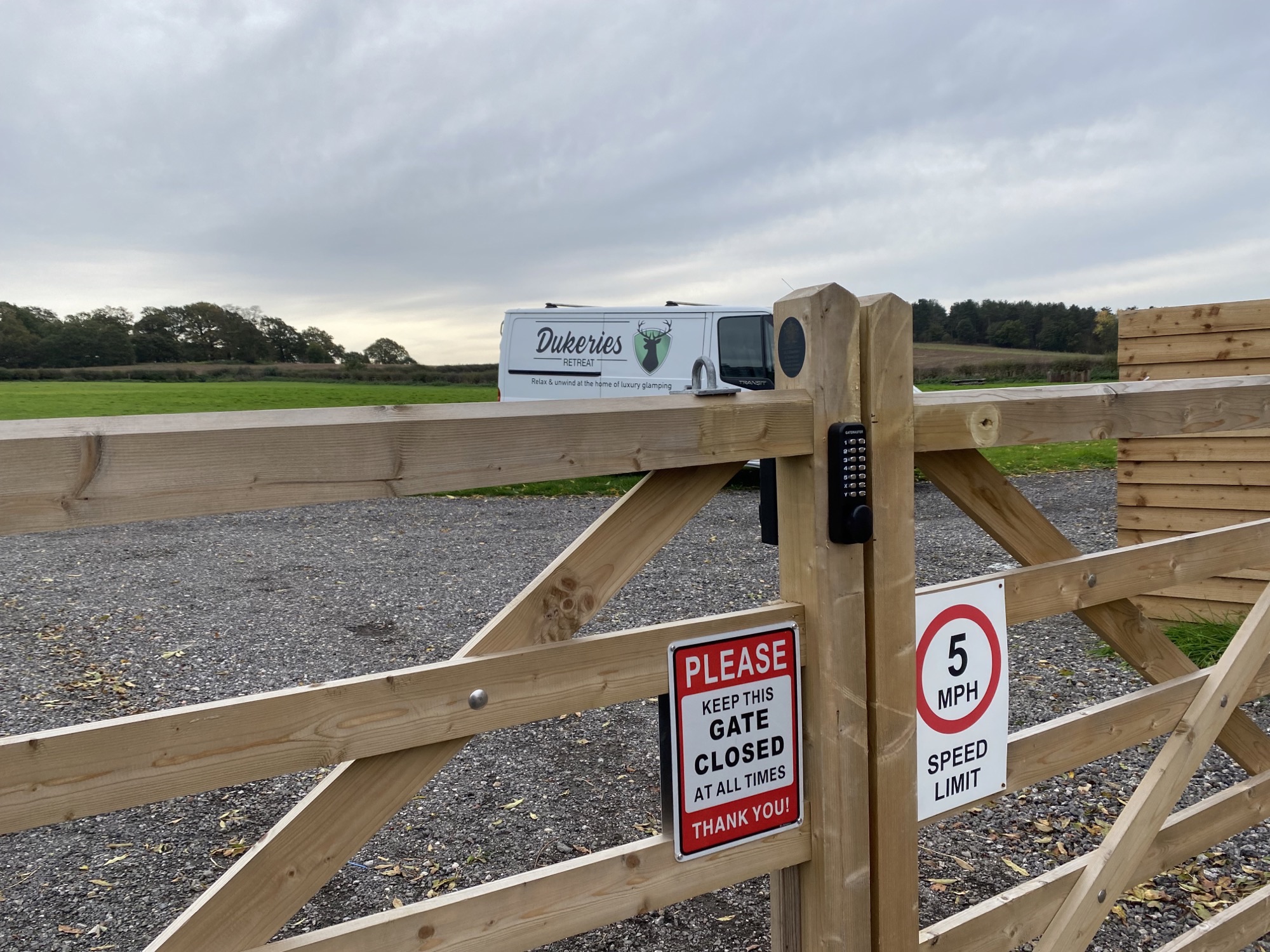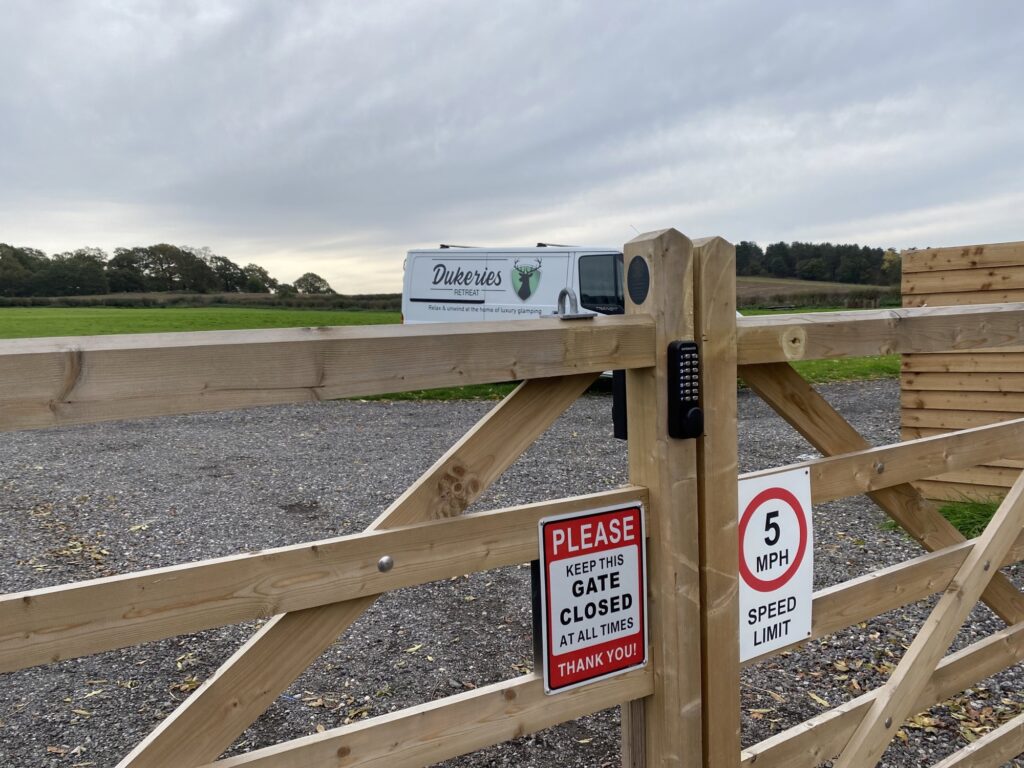 ---
Signet tips when looking for locks for wooden gates:
When deciding on a lock for your next timber gate, make sure you get a lock that has an adjustable latch. This is important as timber gates shrink and swell during the seasons.
Movement like this can cause an increase or decrease in the gap from the gate to the gate post. Adjustability allows you to account for this change in tolerance.
---
Do you need to secure your camping site? Find the perfect locks in our wide range of keyless locks for external gates.