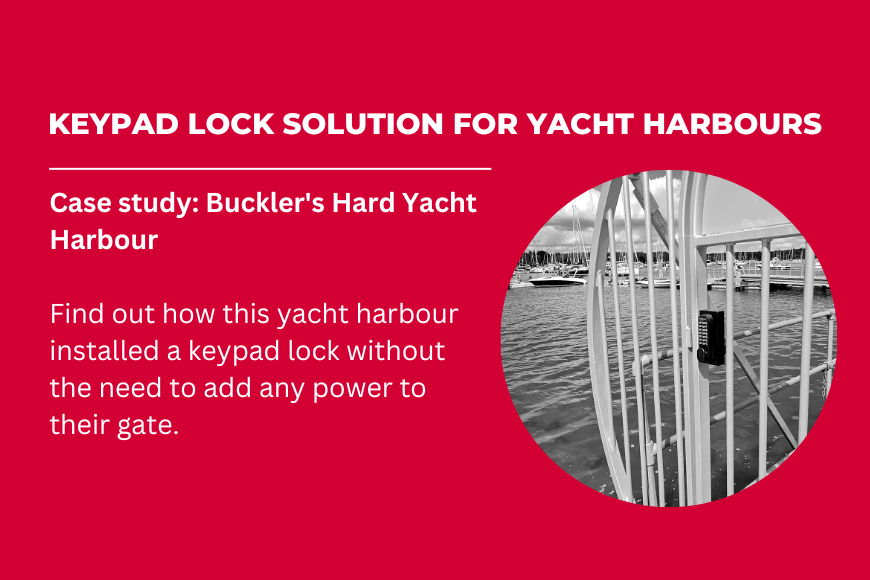 Security is a high priority at yacht clubs and harbours. Although electrically powered locking solutions are popular, they aren't always an option for marinas due to the location of their gates. But it is still possible to get a secure keypad lock solution for yacht harbours. Read on as we show you an example of how you can use a mechanical keypad lock for gates at sailing clubs, marinas, and harbours.
Why choose a mechanical keypad lock for your yacht club
The last thing you want close to water is an electric power supply. Electric locks are popular because of their convenience of use. However, installing them isn't the most convenient (or cheap). It is especially difficult with gates far away from a potential power supply, making it costly to wire.
For locations like sailing clubs, having an electric locking system can sometimes cause more trouble than necessary. In those situations, we suggest using a mechanical keypad lock. They offer many of the same benefits that an electric lock would, but don't require any power.
Keyless entry
Secured with a digit code
Easier to give access to new members
There is no need to have new keys cut and distributed
At Signet Locks, we often recommend keyless lock solutions for any area with many users. This include residential areas, commercial or industrial estates and similar. By not having to have keys cut every time a new employee joins, resident moves in, or member joins significantly reduces your costs. A code can also be changed when needed and it's much easier to update members with the new access code.
But if you are interested in seeing a successful electric lock solution for sailing clubs, take a look at this case study where a marina used an electric keep in combination with a keylatch lock.
Finding the right lock for Buckler's Hard Yacht Harbour
Just like other marinas, Buckler's Hard Yacht Harbour on Beaulieu River needed to find a secure but convenient lock for their boat dock access gate. And ideally one that wouldn't interfere too much with the suitable marine gate design!
The gate lock needed to ensure their members could gain access without constantly need assistance from management. So, a keyless lock option was preferred.
The marine grade lock solution
They therefore chose one of the Gatemaster Superlocks with digital keypad access. This lock works well for marina locations like sailing clubs and harbours thanks to being made mainly from stainless steel. The chosen BDG even has stainless steel springs behind the keypad making the mechanism highly corrosion-resistant.
In addition to the convenient access, keyless locks are also less likely to get stuck or sticky in marine locations. As the locking mechanism is hidden behind the keypad case, less debris, sand and salt can get in. As opposed to a key-operated lock, where dirt can easily build up within the key cylinder.
The Superlock is also one of the slimmest locks on the market, making it the number one choice for existing gates. In most cases, the Superlocks can be installed without the need to modify or change the existing gate. You just have to make sure you drill the three holes for the fixing bolts and latch to install it. Most maintenance teams will be able to install this as long as they are comfortable drilling through the metal box section.
The keypad lock solution for yacht clubs
Buckler's Hard Yacht Harbour made a solid choice when going with the BDG Superlock double-sided digital keypad lock for their ornate metal access gate at their marina.
Highly corrosion resistant
Marine-grade keypads
Keyless entry
Easy to fit
The end result is a lock that suited their existing gate and offered their members the convenient access they wanted.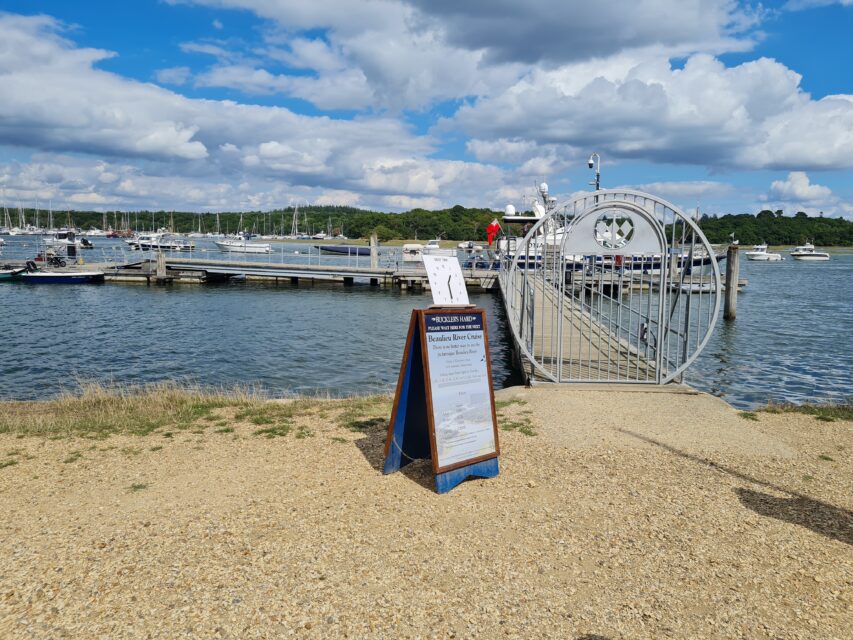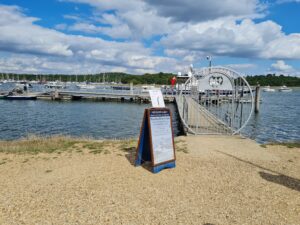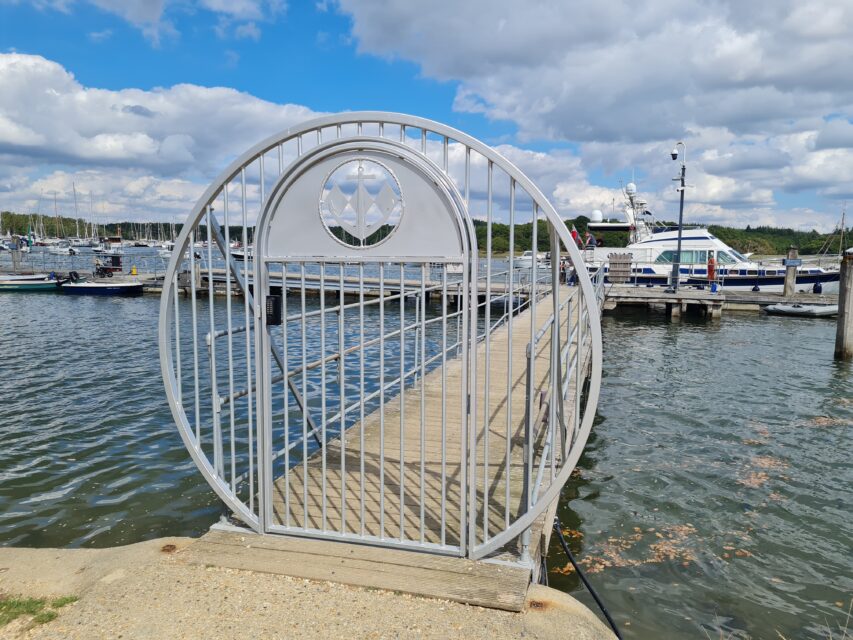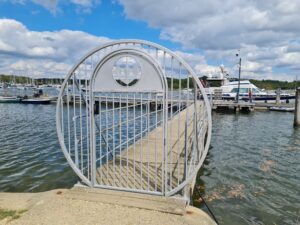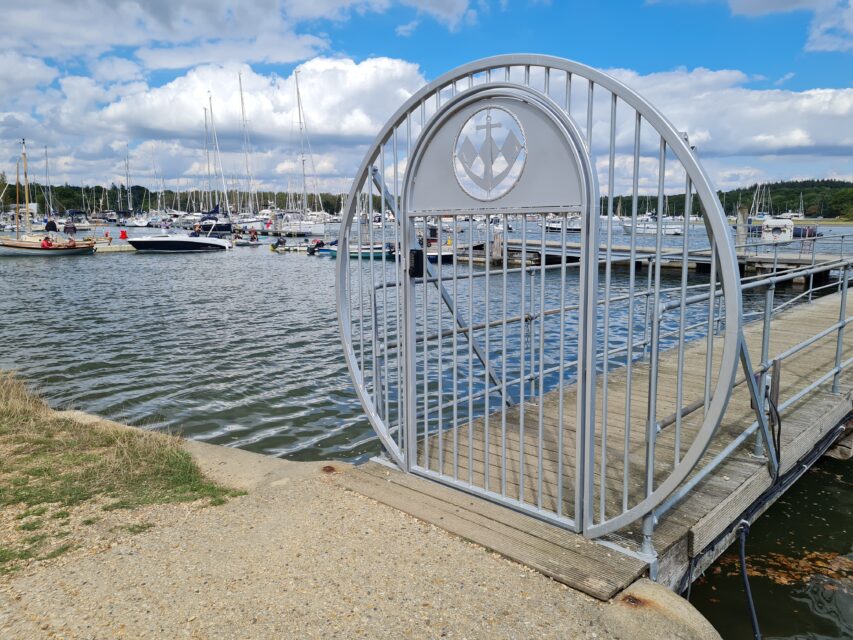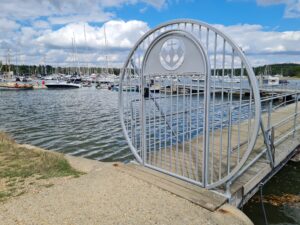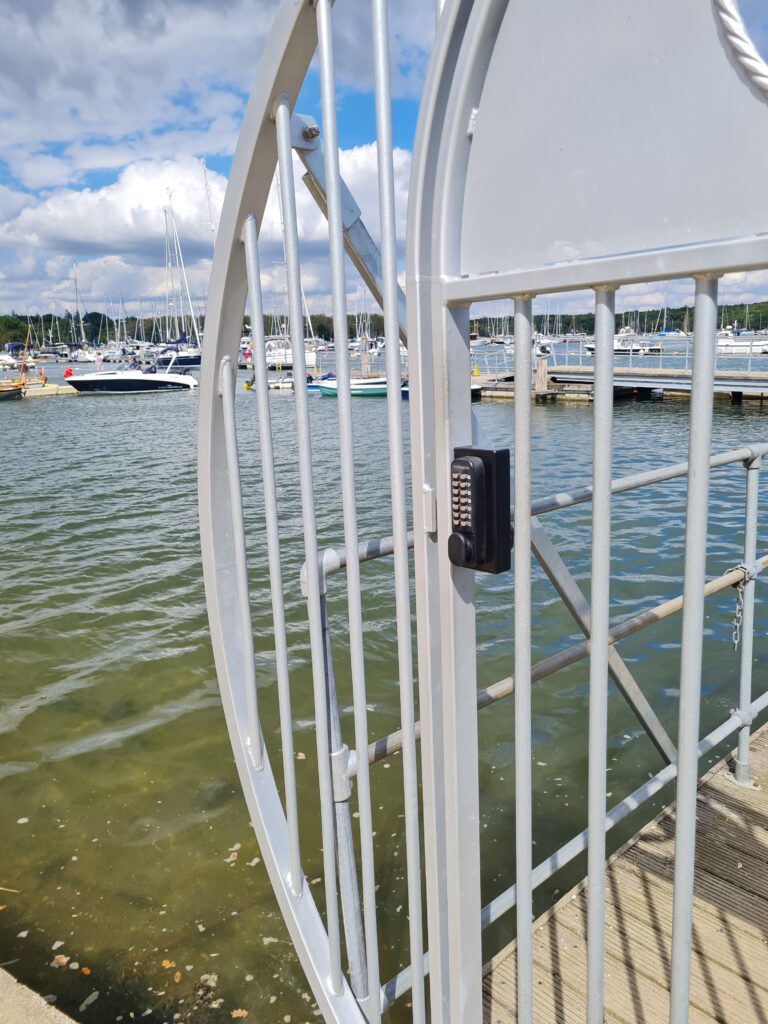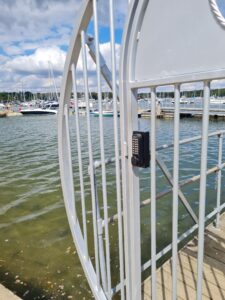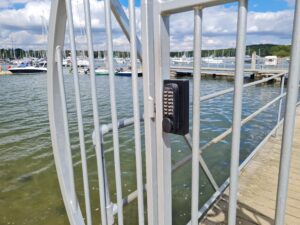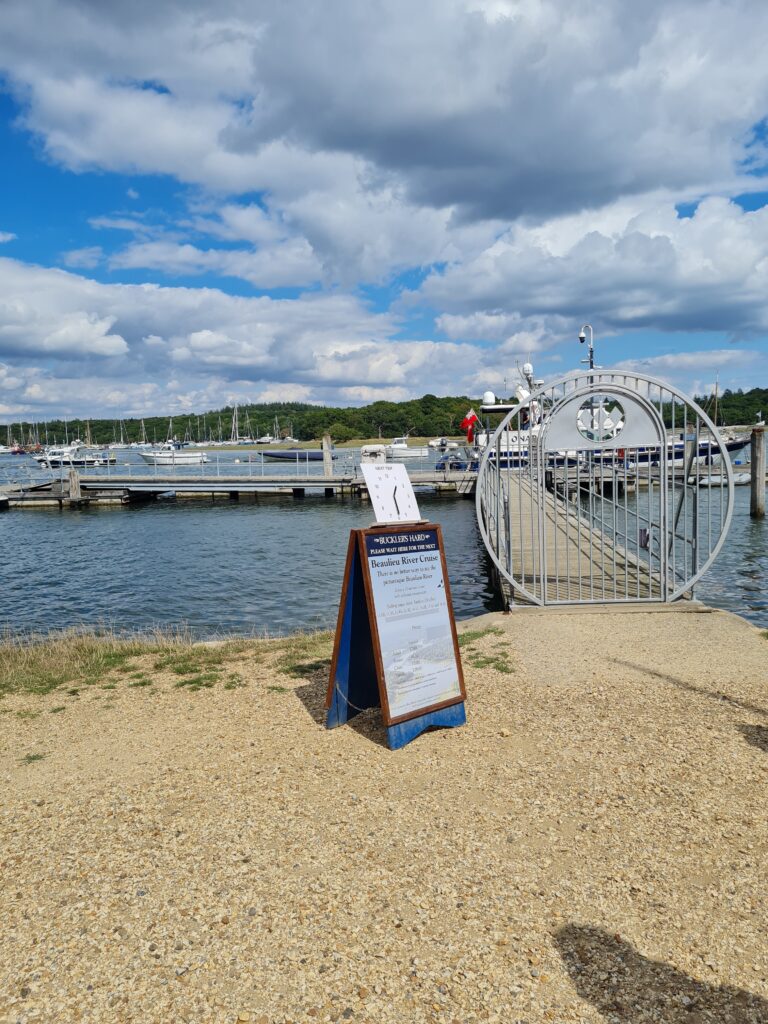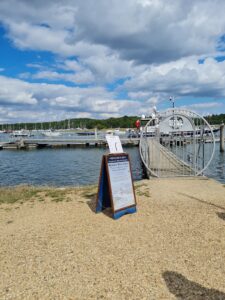 Interested in fitting your marina with high end quality gate hardware? Get in touch with our sales team to discuss your needs!