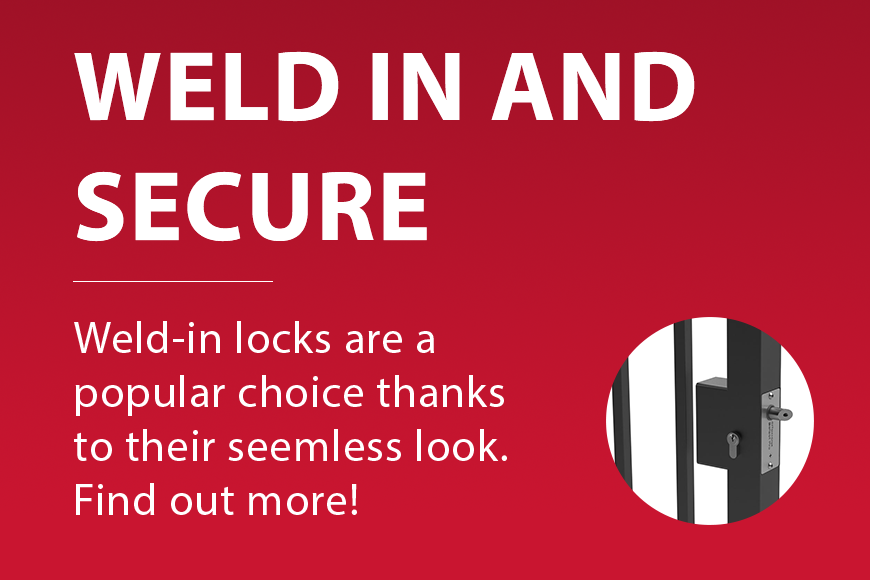 We specifically manufacture our weld in lock range, so you can securely weld them into a gate frame of your choice.
Any hardware you choose to install should be compatible with your gate specifications, to secure and protect your property at a sufficient level. A weld in gate lock blends seamlessly when incorporated into a gate frame. The benefit of the weld in gate lock is that you can weld the lock box into the gate frame and send it off with the gate for galvanising and powder coating. When the gate returns, you will hardly notice the lock box. Once completed, you can install the internal lock mechanism in the lock box. This gives your gate a sleek look and the lock is as hidden as it can be.
Weld in gate lock types
There are several different types of locks in the weld in lock category. It can be difficult to know exactly which one you need, so here are a few definitions to help:
Latch Deadlock – Can use a handles to operate if preferred, but can be deadlocked for extra security
Key latch – Latches shut but requires a key to open
Deadlock – The lock is key operated and can either be locked or unlocked
Latch – This lock only uses a handle to operate the latch and you cannot lock it for added security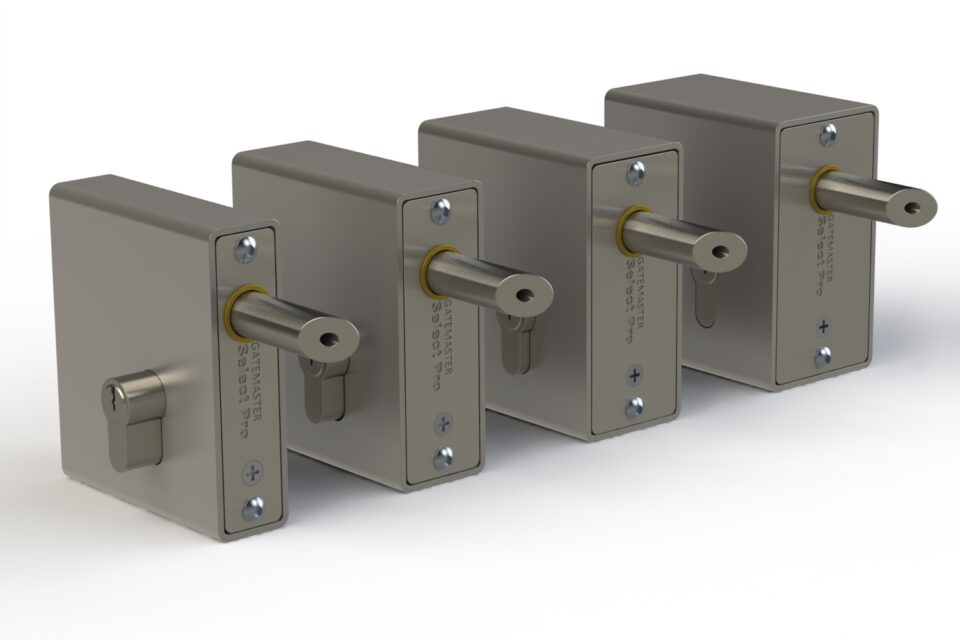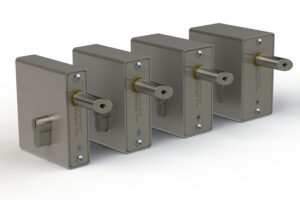 Whether you're looking for a traditional weld in gate lock that deadlocks or has a key latch, we have the lock to suit your requirements.
Each weld in lock includes a long lasting reliable euro cylinder locking system. Please ensure the hardware you select is suitable for your application prior to purchasing.
For more information about weld in locks, view our range of weld in gate locks here.
The majority of our adjustable weld in lock designs are square, a distinctive shape suitable for both traditional and contemporary gate styles, for various sized gates.
When you weld a lock into a gate, it becomes extra robust and therefore less susceptible to vandalism. Each lock we supply is subject to 1,000 hours of intense salt spray testing, to ensure it will tolerate all weathers.
Orders can be placed online or via phone or email.
– Signet Locks –