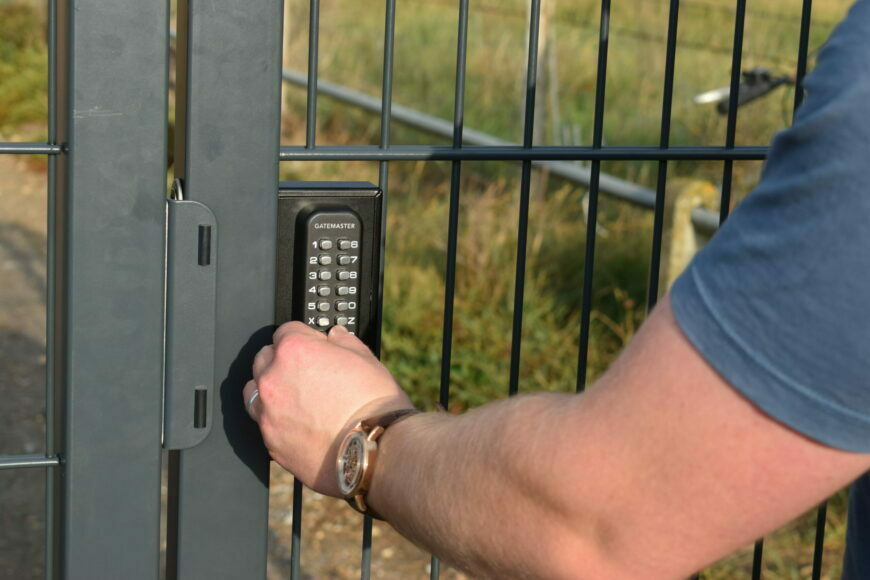 Although the gate lock is important, there's more to gate security than ensuring you have the right lock. There are several gate hardware and accessories that can help you kick your security up a notch. Read on as I go through my top five tips to making your garden gate more secure.
Tip #1: Have a latching lock
I know I just said the lock wasn't the only important thing, but it does need to be mentioned! Having a lock that latches automatically when closing has several benefits. It will prevent any impact damage on the bolt when the gate is closed, which means the lock will last longer. It will also make it easier to close the gate as it latches smoothly behind you even when pulled shut.
We therefore recommend using a latching lock that can be deadlocked for that extra security. Or a digital lock with a tapered latch bolt to facilitate the latching.
Watch the video below to see the combined latch deadlock of the Superlock BLD in action.
---
Tip #2: Please close the gate behind you
My next tip works best when combined with a latching lock as described above. A gate closer will make your gate self-close and ensure that the gate is always closed when not used. Anyone can forget to close a gate after them, so a gate closer does it for you. And a closed gate is of course more secure than an open one.
Extra tip to make your garden gate more secure: Use a controlled and adjustable gate closer for a safer close. Read more about why here.
---
Tip #3: Use a gate keep
Gate keeps are used to protect the latch bolt from being pried back. This is especially important on locks with internal push pads or easy exits where the lock only latches.
A bonus of using a gate keep is that it can help reduce the slamming sound of the gate. You can read more about the benefits of a gate keep in this blog.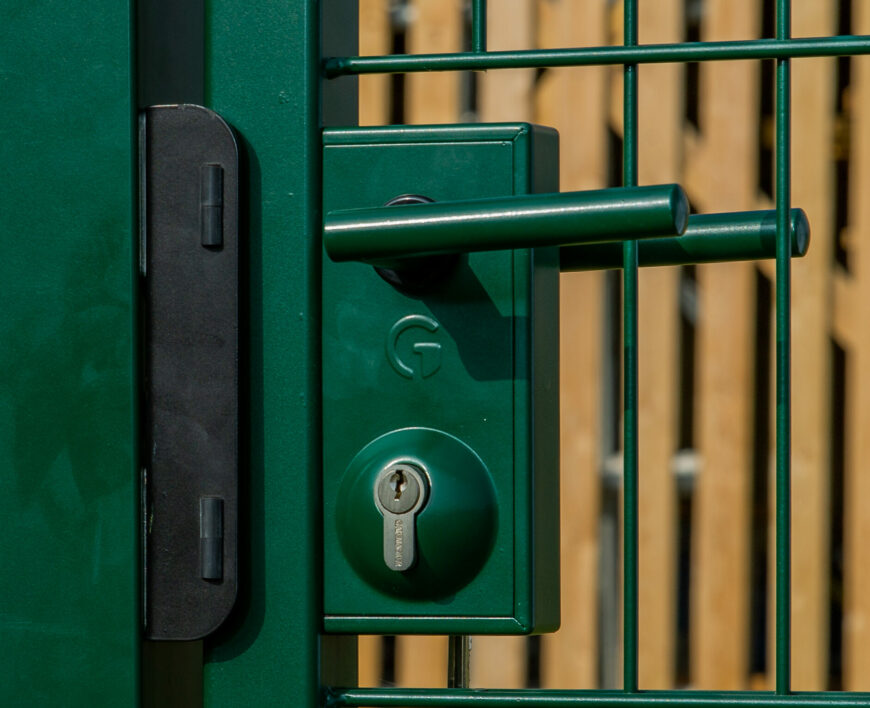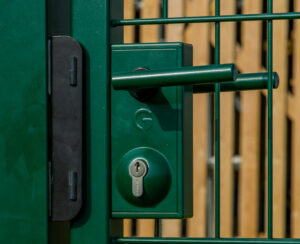 ---
Tip #4: Use a protective gate shroud
Some locks are designed with an internal thumb turn or push pad to facilitate an easy and quick exit. This can pose a security risk if installed on a metal gate with gaps between the bars. Outsiders could reach through the opening and operate the push pad or thumb turn and easily open the gate to gain access.
If using such a lock, installing a gate shroud can help deter outsiders as it makes it less obvious. The angle and the size of the shroud will also make it more difficult to reach the push pad as you can see in the video below.
We have actually just updated the BQS shroud, and it now works with the following locks:
---
Tip #5: Secure your hinges
Hook and eye hinges are a popular hinge in the UK thanks to their ease of installation. When using hook and eye hinges, a common way of installing them is both facing upwards. This means both the hinges carry the weight of the gate. It also means that any sneaky thief can potentially lift the gate off the hinges to gain access. A way to avoid this is to secure the hinges too.
There are several solutions out there and people like to be creative when securing hook and eye hinges. We sell a simple option though, which is quick to fit and difficult to remove. You can find more information about the SCP here.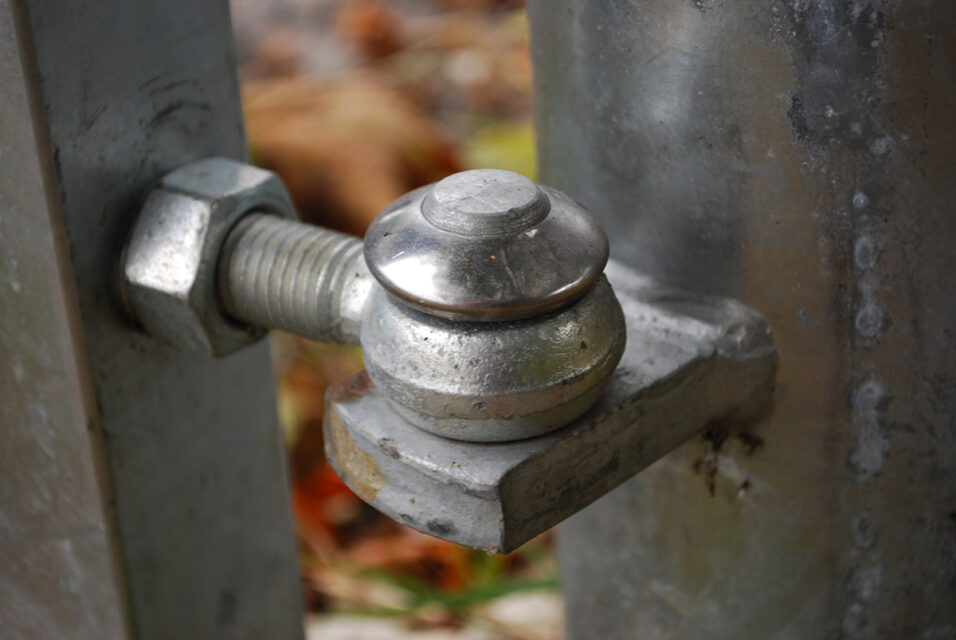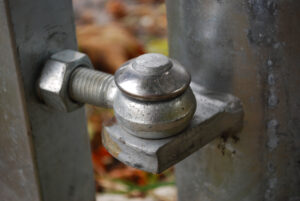 Those are my tips on how adding a few additional gate accessories can give your gate a bit more security.
Looking for more tips on gate hardware? Read our other blogs or give us a call to discuss your specific gate.
Call now on +44 (0) 1243 552 066 or email on sales@signetlocks.co.uk