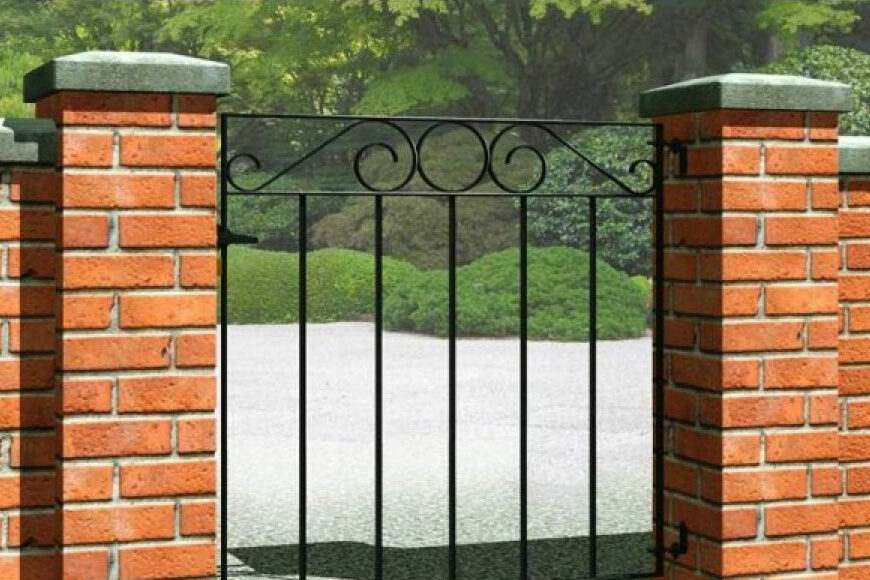 Gate hinges are the most standard (and important) product on a swing gate – and can also be one of the most complicated.  Hooks and eyes, round clamp gate hinges, bullet hinges, flag hinges, butt hinges, C hinges, pivots… you name it, there are endless options.
So what is the correct gate hinge to use?  The answer is… there isn't a correct answer.  Everyone builds their gates differently, whether it is a large commercial gate or a small ornamental garden gate.  And you probably all have your own favourite hinge that you use.  But here are some ideas of which hinges are suitable for which type of gate.
Gate hinges for small garden gates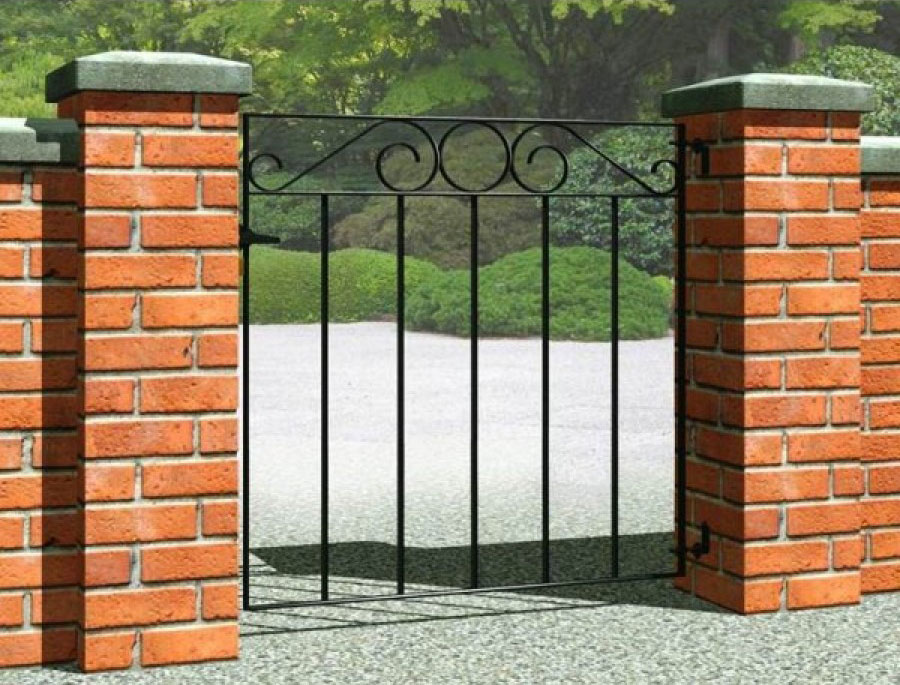 A lot of people have a small steel gate on the front of their driveway, so the market for these type of hinges is large. And the selection of gate hinges is therefore vast as well. Most common though is the simple gate hook and eye hinge.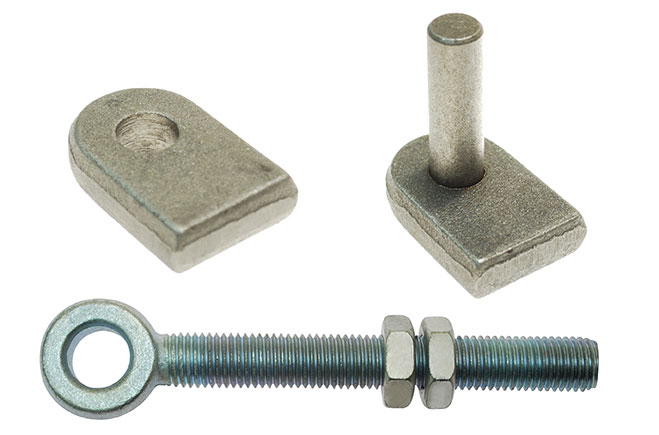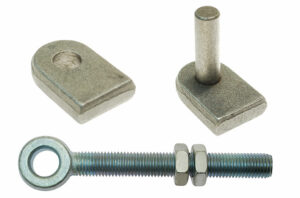 Hooks and eyes – With smaller gates, gate hook and eye hinges are the most common hinge. They are easy to fit and also relatively easy to adjust if you use an adjustable gate eye.
However, they are not as secure as other hinges. These gate hinges are commonly installed with the gate hooks both facing up to make them both load bearing hinges. This does mean that one can easily lift the gate off its hinges. If you choose to invert the top hinge to prevent this, only the bottom hinge is load bearing. There is therefore the chance that the bottom hinge will break.
We therefore recommend having both hinges facing up but installing a security collar like this one to help prevent the gate being taken off its hinges.
Gate hinges for domestic/Commercial pedestrian gates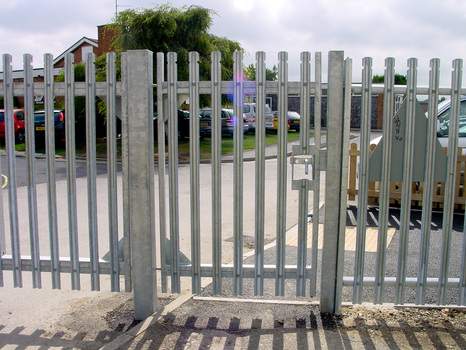 Larger pedestrian gates are also very common and a wide range of hinges can be used, depending on the weight of the gate and the way it is constructed. For these heavier gates, using larger industrial hinges is the way to go. So, before you buy your hinges make sure the ones you choose are suitable for the weight. For more info read our guide to buying hinges.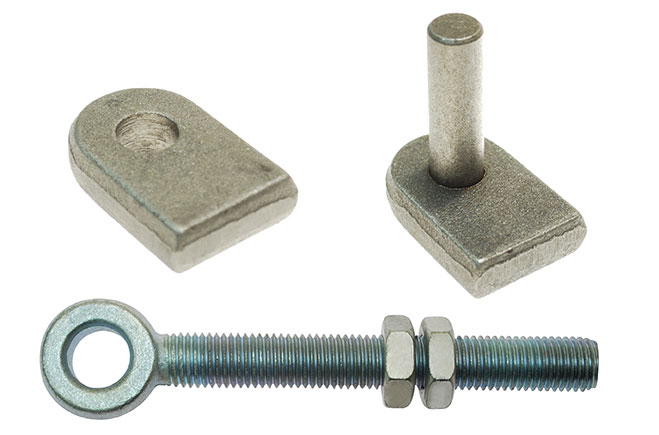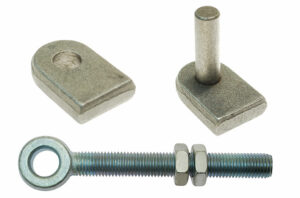 Hooks and eyes  – simple gate hooks and eyes are again often used on larger gates as well, but as mentioned not as secure unless used with a security collar or the hook pins are fitted facing each other.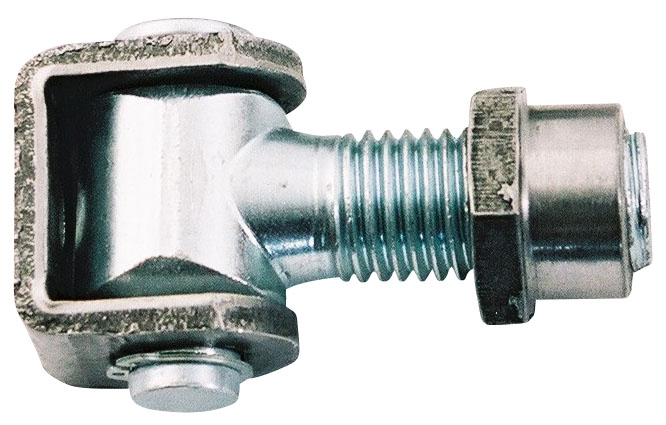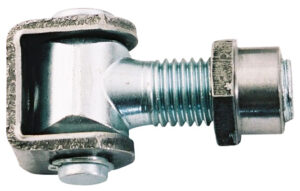 Weldable nut hinges – Weldable nut hinges are a more secure hinge which is welded onto the post and the gate frame.  The U bracket and nut can be welded and painted or galvanised as part of the gate. Hole does not have to be drilled all the way through the post as the nut gets welded in one side.  However not so easily adjustable, have to be adjusted while the gate is off.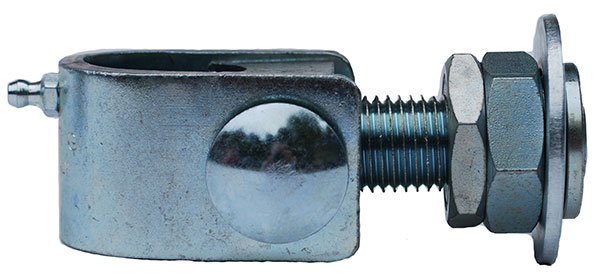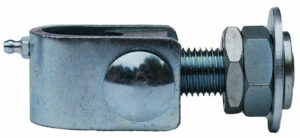 Round clamp hinges – Used along with a connection pin which requires cutting a small part out of the gate frame and welding the pin in, a hole is then made in the gate post and secured with a weld-in nut.  The pivot is in the centre of the gate style, which is an advantage over the weld-in nut hinge, meaning that the gap does not get smaller and therefore there are no pinch points.  Often used on school gates.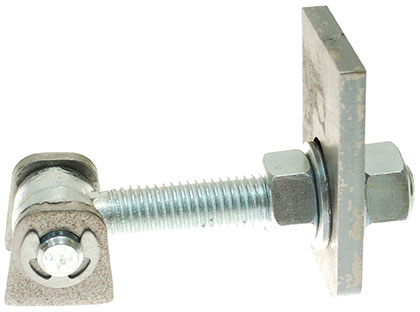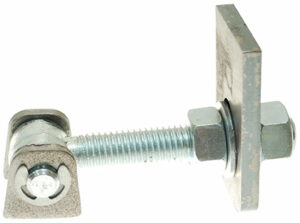 180° hinges  – If the gate needs to hinge right back on itself 180° hinges are often used.  This is an adjustable hinge with a slotted weldable plate which gives 2-way adjustment.
Gate hinges for automated and heavy gates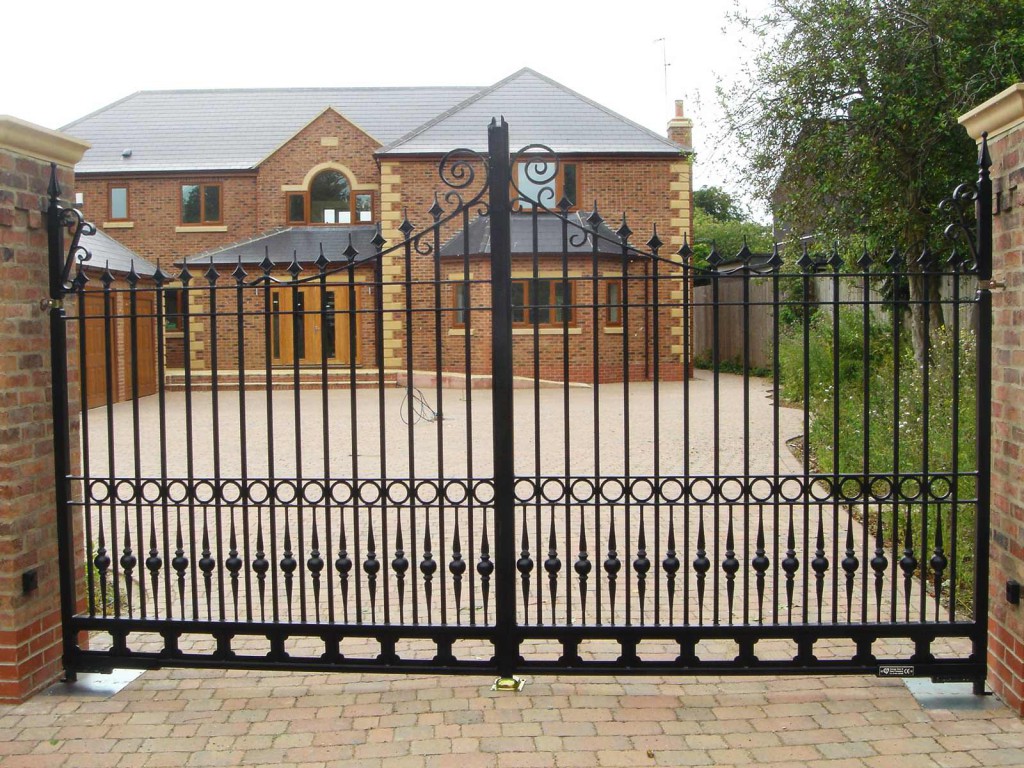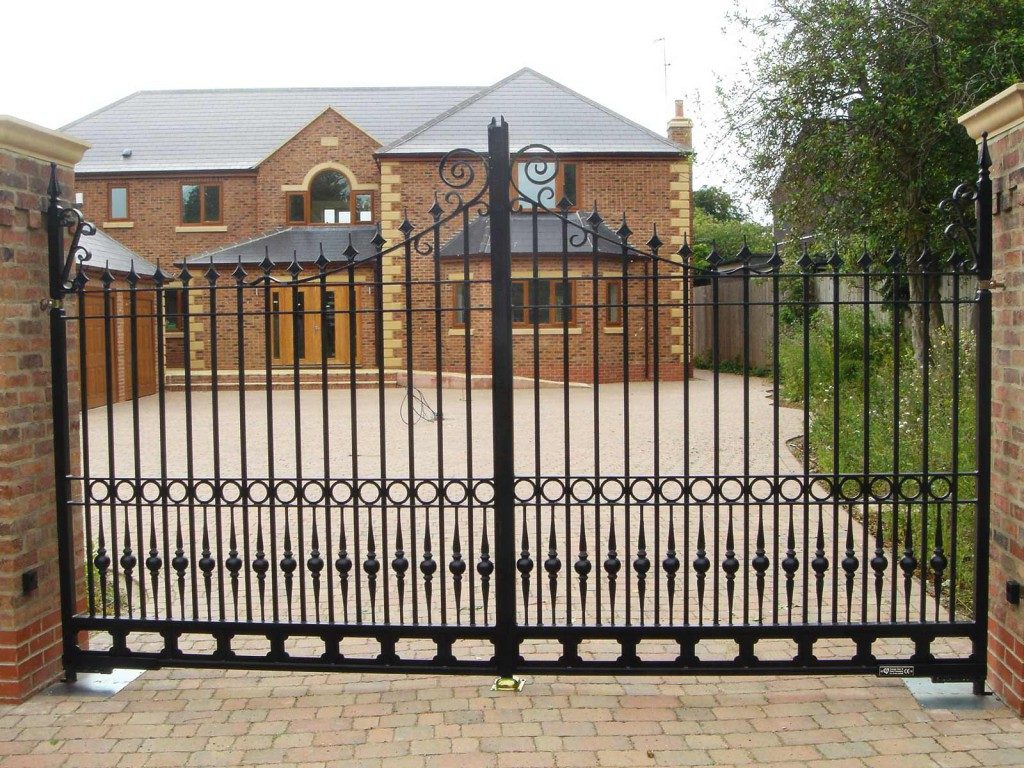 Automated gates tend to be slightly larger gates or double gates for providing vehicle access, meaning that they require more heavy duty hinges and also hinges that are resistant to wear.  Safety around automated gates is a big thing so it is crucial that your hinges are suitable to hold the gate. Always seek expert advice when it comes to automated gates. You can find more information about safety for automated gates here.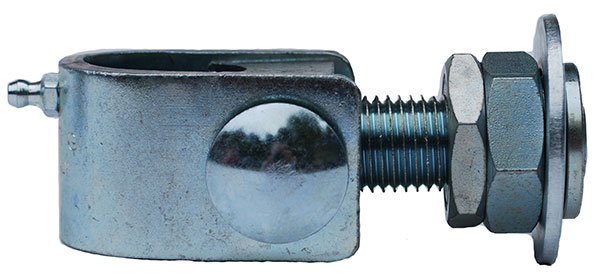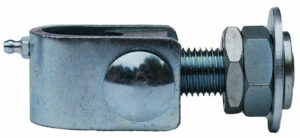 Round clamp hinges and weld-in nut hinges are also commonly used on automated gates. However, if the gate is heavy and in constant use these can wear down quickly meaning that they have to be replaced.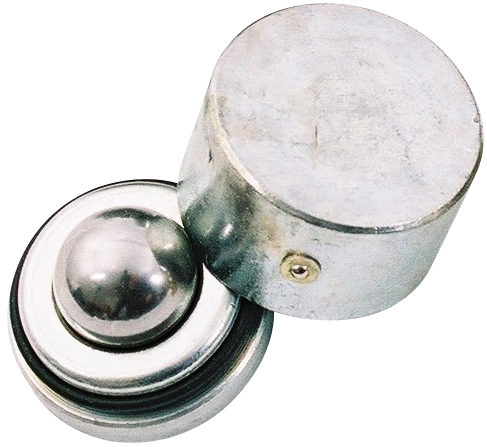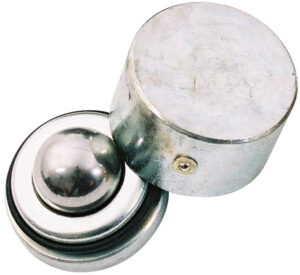 Pivot hinges are commonly used on automated gates as they can take a lot of weight and are quite wear resistant.  If the gate closer is surface fixed as opposed to an underground closer the pivot is often used as a bottom hinge, the top hinge can then be a simple gate hook or clamp hinge to hold the gate at the top.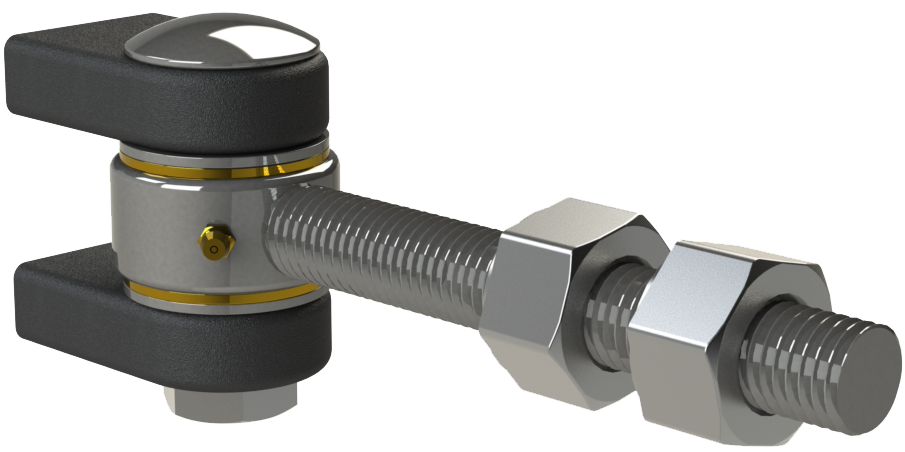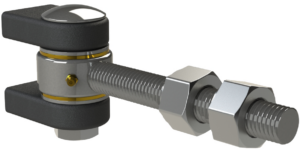 Bearing hinges – A lot of automated gate hinges these days incorporate an integral bearing, i.e. a brass bearing, that prevents the hinge from wearing. A gate eye on a heavier gate can wear very quickly especially on a frequently used gate.
Gate hinges steel clad gates and security steel doors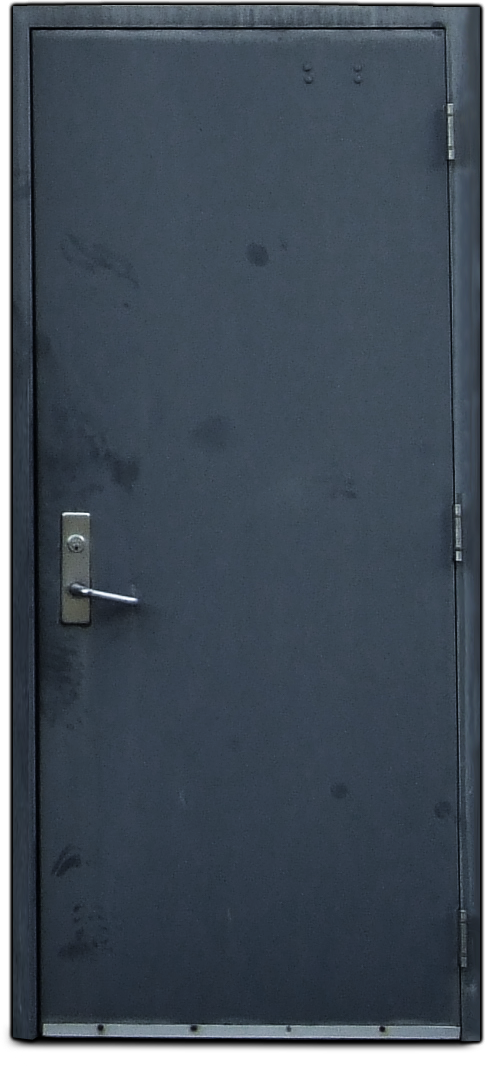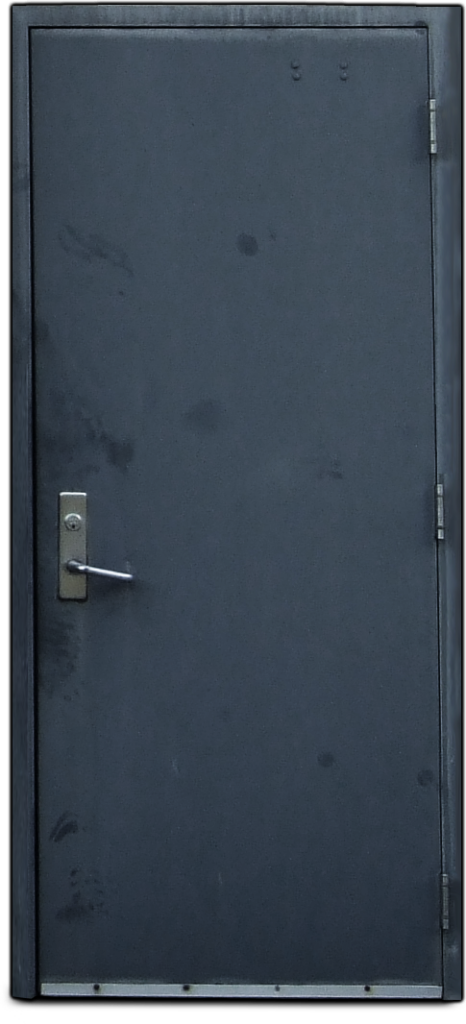 There is a lot of demand for heavy metal doors and security gates. It can sometime be difficult to find suitable hinges for these as the tolerance is smaller and there is less space to fit the hinge.  But there are some great solutions that are made just for this purpose.

Bullet hinges/ Universal hinges/ Pressed hinges are welded on to the frame and the door, these can come in a number of different sizes depending on the size and weight of the door.  Also are often available as a 2 part or 3 part hinge for extra strength. These are ideal when the gap is quite small for the door to fit in as they use up minimal space.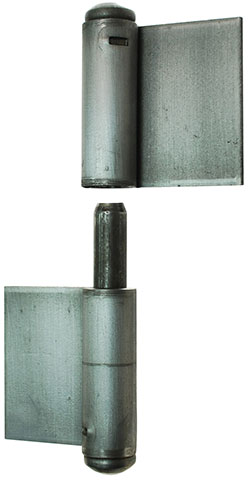 Flag hinges are welded top and bottom to the door and frame, similar to a butt hinge. They also give a minimal gap, often used over a bullet hinge because there is a larger surface area welded meaning that they are stronger.  Also come in 2 or 3 sections depending on the gate size.
At Signet Locks we have a large range of gate hinges for any project.
Get in touch with us now if you have any questions.