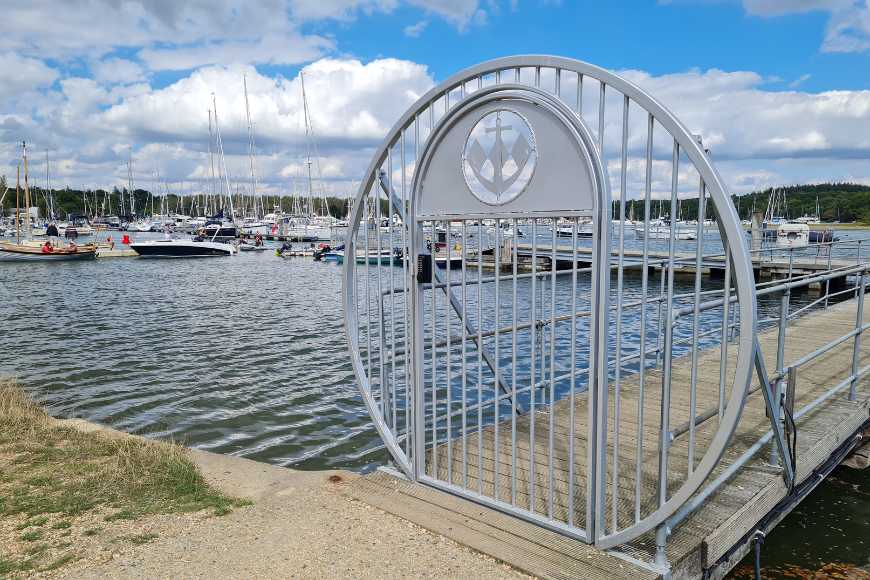 At Signet Locks we are experts in metal gate hardware. And we're also located close to the sea, so if there is something we know it is the corroding nature of seaside air and how quickly it affects metal gate hardware. Gate hardware for marinas therefore takes special consideration.
But you can still get the security you want without having to worry about your locks, hinges, and closers corroding before you install them. In this article, we are diving into a few case studies where our gate hardware has been used in marinas and yacht clubs.
---
Choose the right material!
Before we dive into the case studies, there are a few do's and don'ts when it comes to gate hardware for marine locations. The first thing to do is be careful about which materials you choose. For any seaside location, make sure you choose a stainless steel or similar anti-corrosion material for your locks, gates, and hardware.
Choosing the wrong material means your gate or fence can quickly end up looking like the below.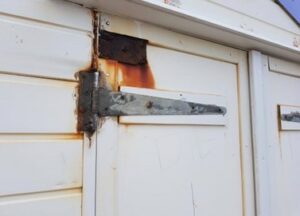 Investing in the right hardware at the beginning means you won't have to replace them after a few years.
---
Signet Locks' recommendations for locks at marinas
As mentioned, we recommend going for stainless steel, anti-corrosion locks for gates at seaside locations. But in addition to this, we also recommend using a keypad lock.
The benefit here is the actual locking mechanism sits behind the keypad and is less likely to get a build up of sand, salt, and dirt. A lock with a key can quickly become stiff as debris gets stuck in the cylinder.
Keyless digital locks are also great for any places with a large number of members. With a keypad lock you won't have to fork out the money to get new keys cut. All you have to do is distribute a code to new members. This is a great way to save costs while still getting a secure locking solution.
Below you can read more about two case studies where customers used keyless locks on their gates at marinas:
---
Gate closers for marinas
A main reason for getting a gate is to increase security. But if users leave the gate open by accident, you might as well remove the gate! Gate closers are a great way to ensure your gate is always closed, even if your members forget.
For beach locations, you have to consider the potential dirt that can get lodged in the chosen gate closer. More often than not, we recommend a controlled gate closer to ensure a safe closing in public spaces (and whenever children are using the gates!). The APS closer is shielded by a cover, meaning less debris will get lodged in the closer.
For marinas and yacht clubs, the Gas Strut closer has also proven to be a worthy suggestion as seen below. It is slim and easy to fit, so it will be suitable for most existing and new gates. You can read more about how Emsworth Yacht Harbour installed the GSB gate closer for their marina access gate.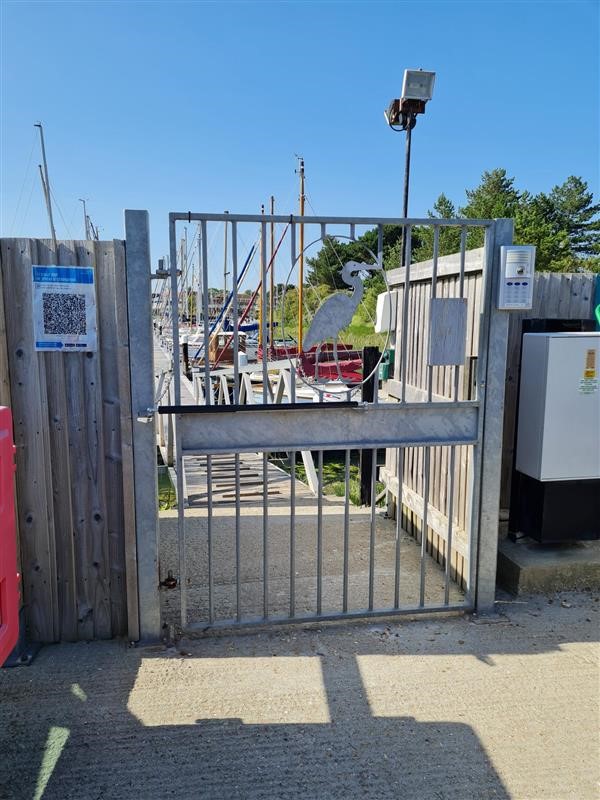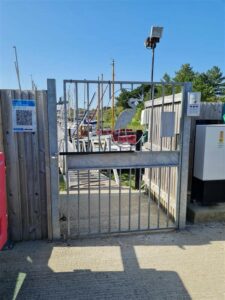 ---
Gate hinges for marinas
Locks aren't the only crucial piece of hardware on gates as we discuss in more detail in this article. Hinges are of equal importance and proper maintenance will help prevent hinge failure. But it all starts with the material again. Choose a stainless-steel hinge that can safely carry the weight of your gate.
Here at Signet Locks, we are big fans of the Superhinge, which is an adjustable and heavy-duty gate hinge. That means it can carry the weight of large industrial gates and it is stainless steel as well making it the optimal choice for marinas. The clever tamper-proof sheer off nut will prevent outsiders from being able to remove the hinge to gain access to your boat yard.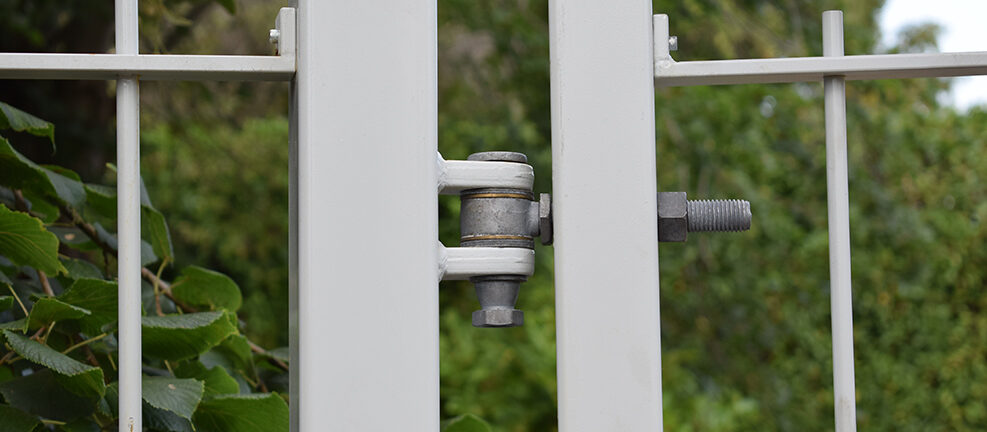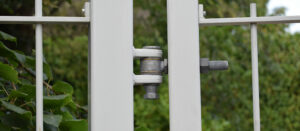 ---
Get the right gate hardware for marinas and yacht clubs
Now you are well-equipped to make sure the gate hardware you choose is suitable for a marine environment. To sum up:
Choose the right corrosion-resistant material
Use a keypad lock to avoid sand, salt, and debris getting lodged in the lock
Ensure your hinges can carry the weight of the gate safely
Gate closers can be a great way of ensuring the marina entrance gate is always closed
Install a gate tether to make your gates safer
If you have a gate at your sailing club and you aren't sure how to secure it, reach out to our sales and customer service team. They can help make sure you find the best gate hardware to secure your gate properly for a marine environment.