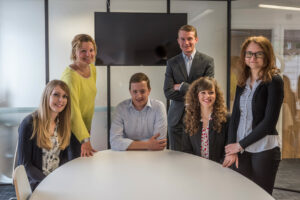 2017 went in a flash. So much happened for the Signet team over its course, and we are looking forward to help and serve you during the new year.
WINTER
The team attended FenceTech in February, meeting new contacts and forging stronger relationships over the course of the year. The feedback received helped us understanding better the needs and curiosity of the American customers and the state of the market.
SPRING
Whilst Signet did already have a few connections overseas, April was the time where the relationships with USA customers grew deeper. We encountered many challenges but most were steadily overcome. Signet is still, today, improving the importation of its products and strengthening its bonds with USA businesses and will keep doing so next year.
SUMMER
With summer came a brand new skin for the Signet website. A lot of work was put in to refresh every product's information and make sure everything was up-to-date and in line with the new design of the website. This was a really exciting time for the whole team, and an excellent opportunity to correct any changes we may have missed on the way.
The personal visit of our office by Bob Gibbon, remarkable business coach, was an honour and the opportunity for us to revisit our strategy from another perspective. We learnt a lot and still remember and follow his words of advice.
In August, Signet officially announced the end of the Signet 40 range. The Select Pro range grew more and more popular, replacing the Signet 40 locks in every way. Signet still offers the manufacture of the Signet 40 locks under special request, so do not hesitate to talk to us.
FALL
The brand new GATEMASTER locks, the Superlock range, came out in September. The success of the new range was immediate.
Fall was an exciting time of planning and development for the team. Many products, new designs and ideas were put together, experimented and readied for the New Year.
With Perimeter Protection and FenceTech approaching rapidly, December was a month of preparation. Planning, organisation and making of the stands, videos and other support material were a key part of many meetings.
We wish you all the best for 2018!