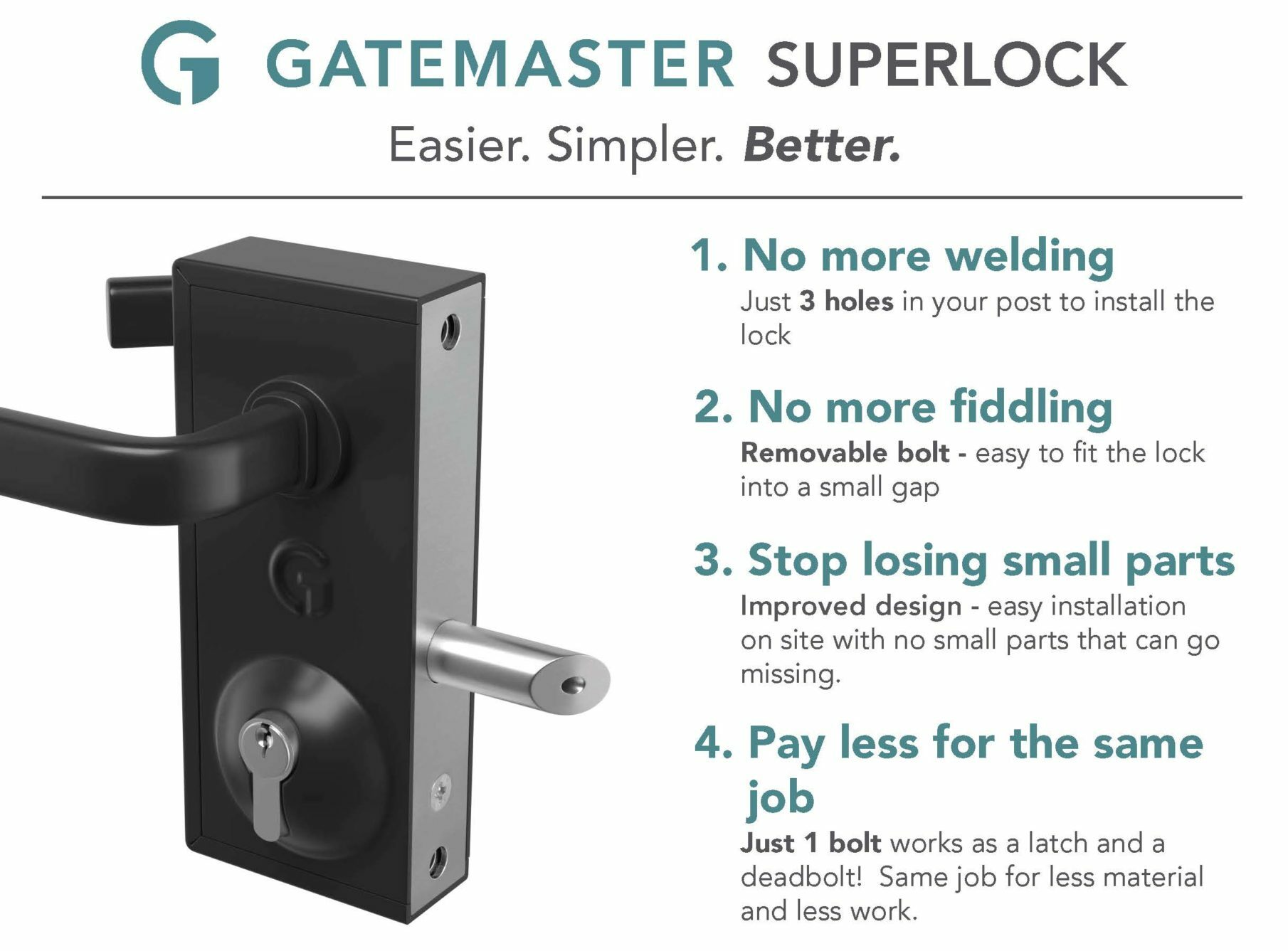 The new Gatemaster Superlock is a game-changer for the industry.  Here's some of the benefits and reasons why!
No more welding

Just 3 holes in your post to install the lock!

No more fiddling

Removable bolt – easy to fit the lock into a small gap

Stop losing small parts

Improved design – easy installation on site with no small parts that can go missing.

Pay less for the same job

Just 1 bolt works as a latch and a deadbolt! Same job for less material and less work.

Keep less stock

Reversible bolt means easy left or right adjustment! You only need half the stock for the same output.

Stop losing time

Square design is easy to work with. Install the Superlock easily on any type of gate.

Less preparation work

Make your life easier! All the locks fit on the same holes. Make 1 gate – install any lock the client wants!

Less service calls

20mm length adjustment on the bolt fixes alignment problems with just a few turns

Stop buying extras

Everything you need is included: all fixings, handles, cylinder and strike plate

No more replacements

Trust British engineering – built in the UK with high quality parts and materials
Want to find out more?  View the product range here, or just give us a call on +44 (0)1243 552066 or email us at sales@signetlocks.co.uk.