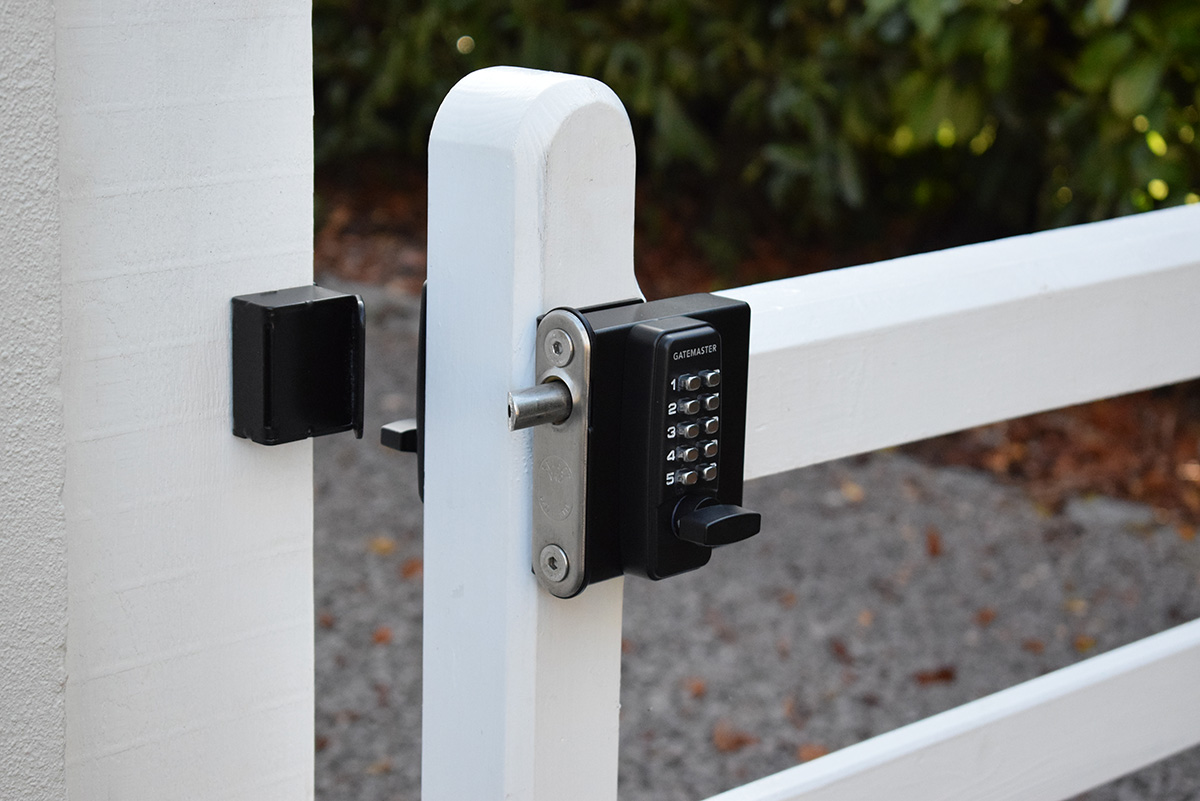 Here at Signet Locks we are experts in gate locks and offer several options for metal gates. But metal can't always steel the show! So, let's have a look at how you can secure a wooden garden gate with our range of surface-fixed locks.
Your garden is only as secure as your gate, so if you are still using an old string latch or old padlock for your side gate, you might want to read on.
There are plenty of excuses. 'The way we do it now is easier', 'we've always done it this way and we've never had a problem', lets face it. Those padlocks can be a nuisance having to unlock and lock again every time we go through the gate.  As for the latches.. well.. they might keep the dog in, but they don't offer much more security than that!
It may be easy to get complacent or to forget, but not only is a garden gate important for protecting the valuables in gardens and sheds, it also restricts unwanted access to the rear of the house.
Being burgled whether the garden shed or the house itself, is not something any of us want to go through. So,  it's worth thinking about the ways you can increase security and securing your wooden side gate(s) can be a simple but significant aspect of that.
To help you secure your wooden gates, we have a range of different gate locks that are all surface-fixed. Read on to discover more about each one and see which one is best for your wooden gate.
---
The SLDS – Superlatch Digital Gate Lock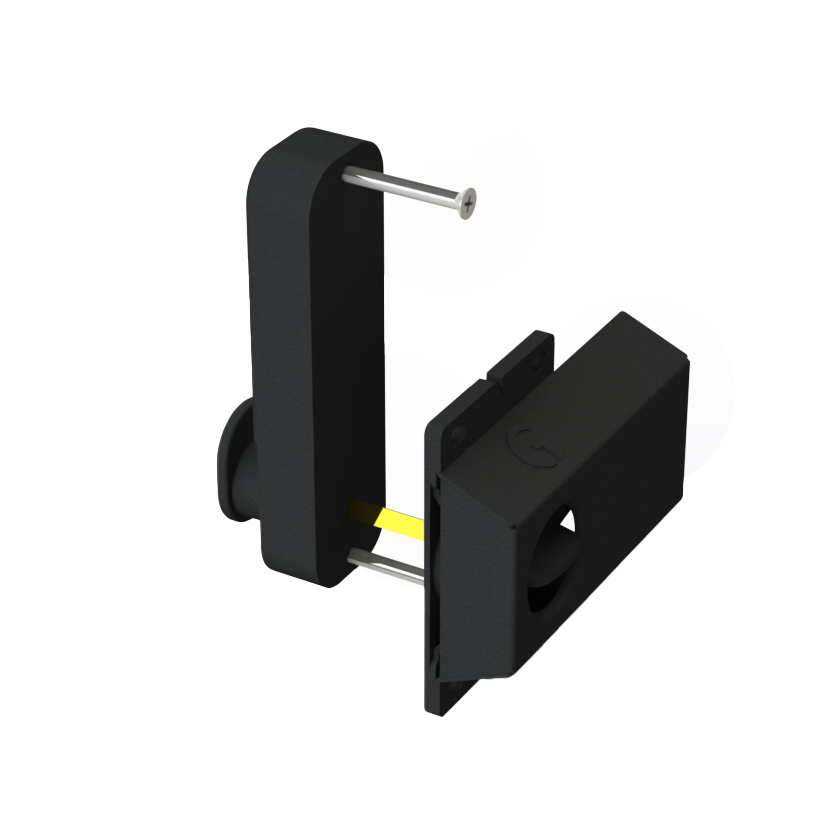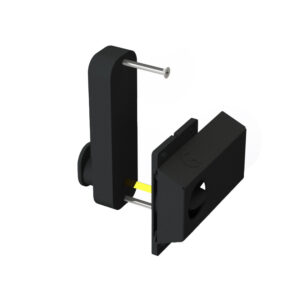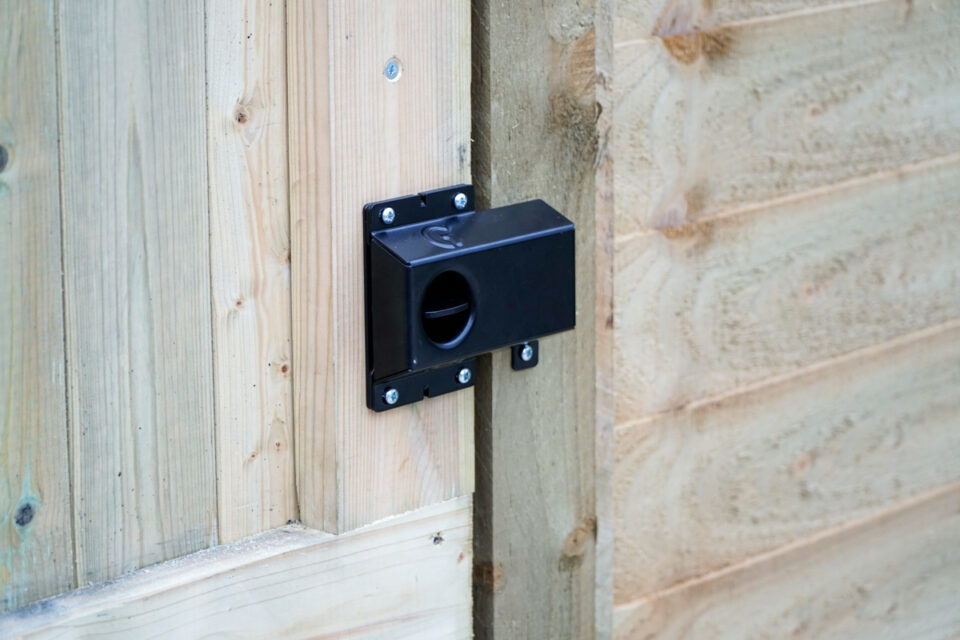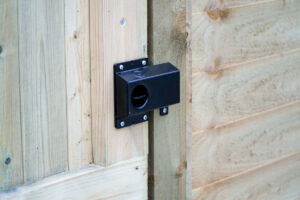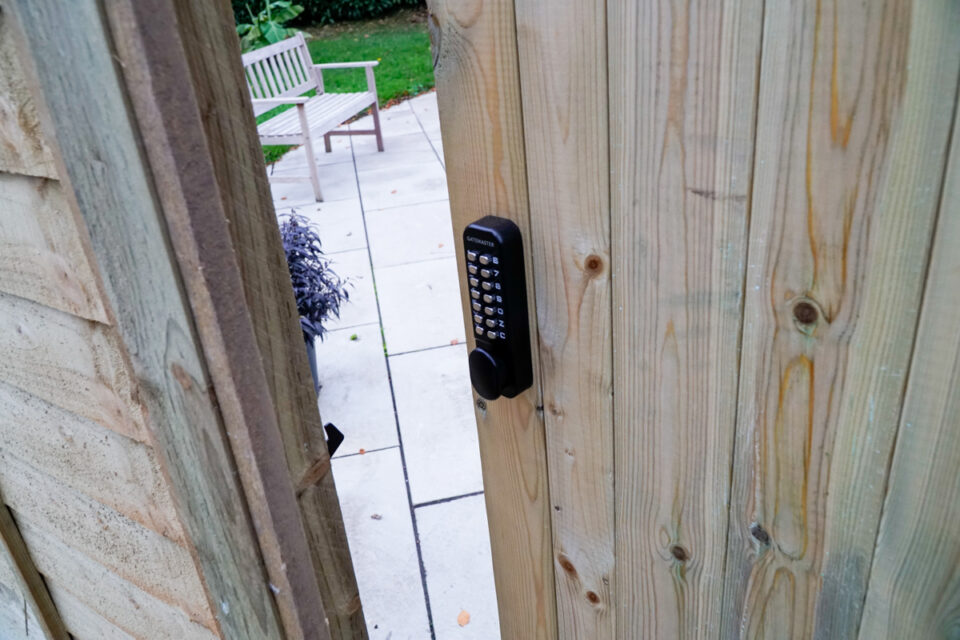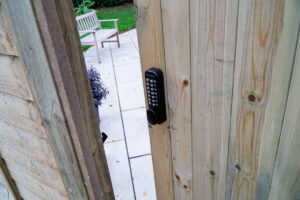 The Superlatch is one of the new gate locks for wooden gates from Gatemaster and it does not disappoint! It consists of an external marine-grade keypad and an internal latch protected by an integrated shroud. It has been designed for exterior use and is an excellent alternative to tubular mortice locks and latches. You can find more information about the Superlatch here.
Find out why we recommend using a keyless combination lock for your wooden gate.
---
The BDGW – Superlock Surface Fixed Digital Lock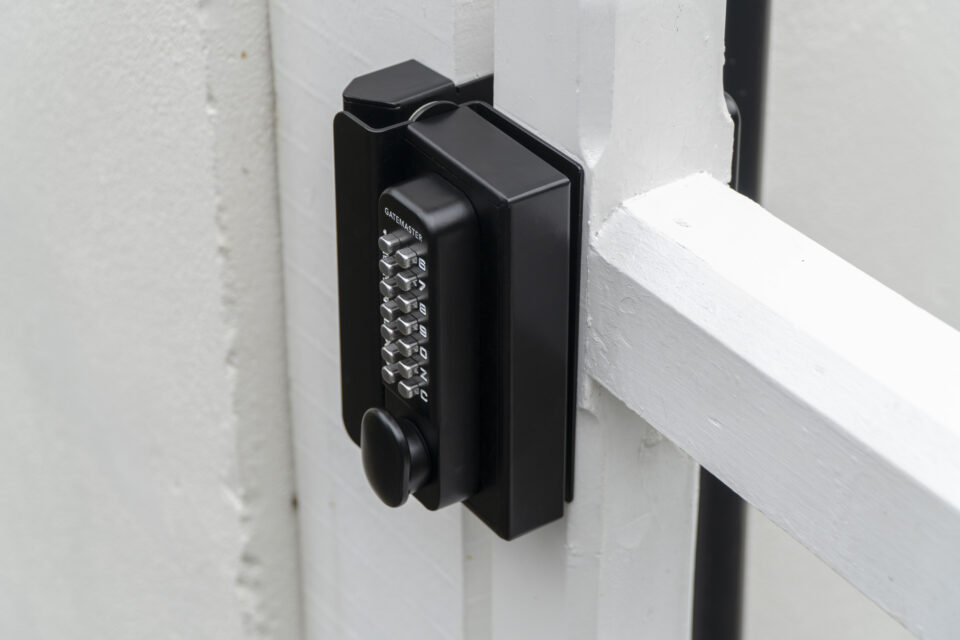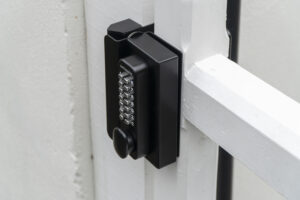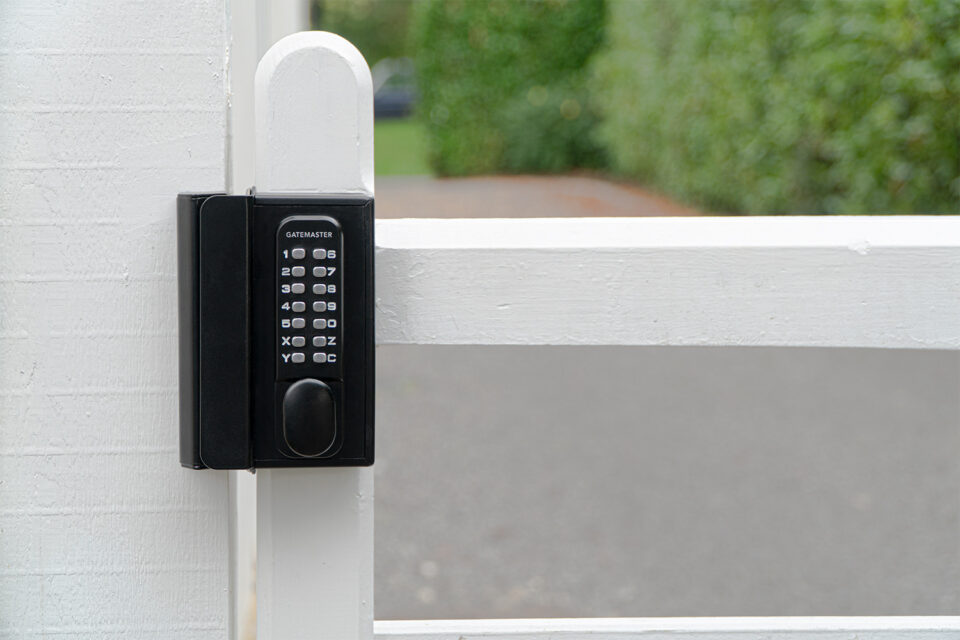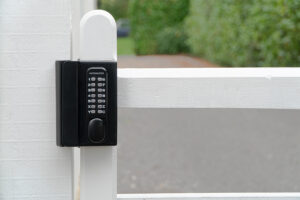 The Gatemaster Superlock bolt-on range is known for being a quick-to-fit option for metal gates. Gatemaster has now expanded the range by making a digital lock made specifically for wooden gates. It comes with either keypad on both sides or with an internal handle.
A keyless combination lock like the BDGW is a great way to secure a wooden garden gate as it offers security without the need for any power. Find out all about it here.
---
The DGLW – Surface Fixed Digital Lock for Wooden Gates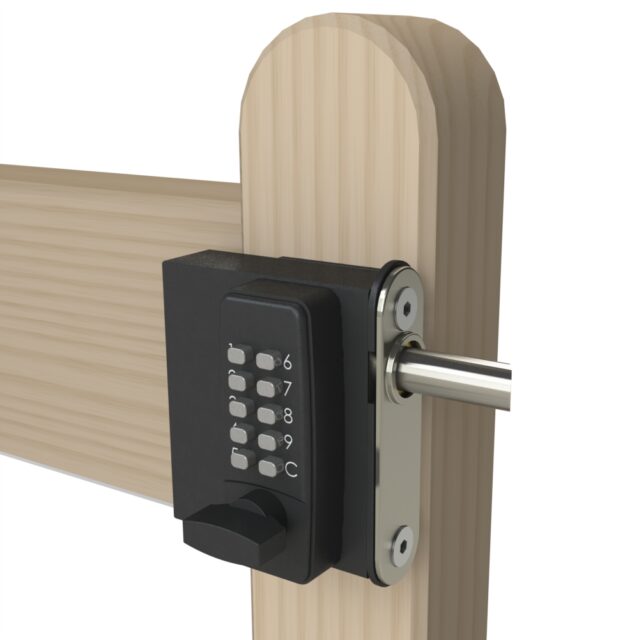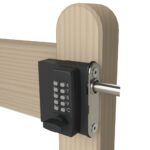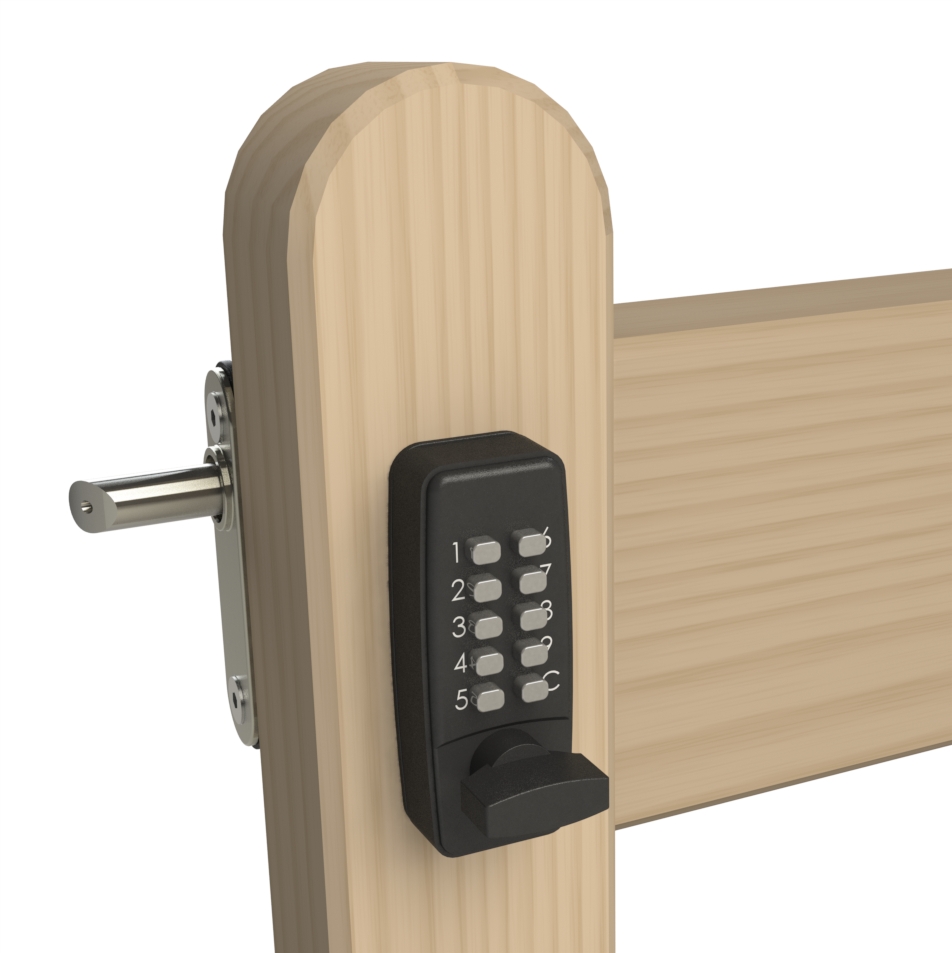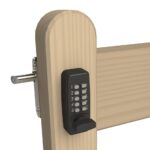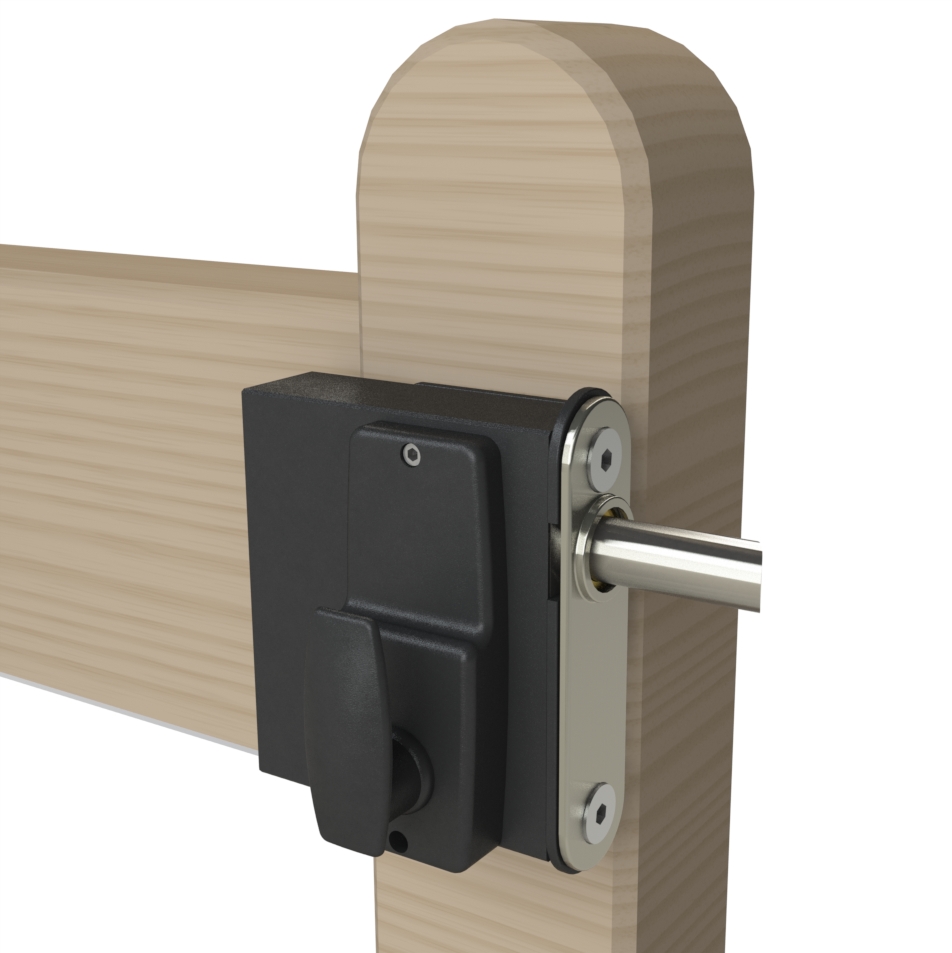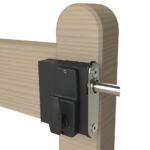 One of the few keypad locks on the market that are designed specifically for wooden gates.  This lock is unique in that its long throw allows gap tolerances far larger than most other products which are designed for internal doors. You might think this lock would require a healthy power supply, but the DGLW is a fully mechanical code lock and requires no power.
You can secure your wooden gate with either a keypad both sides or with an exit handle inside.
---
The GLB – Gate Locking Bolt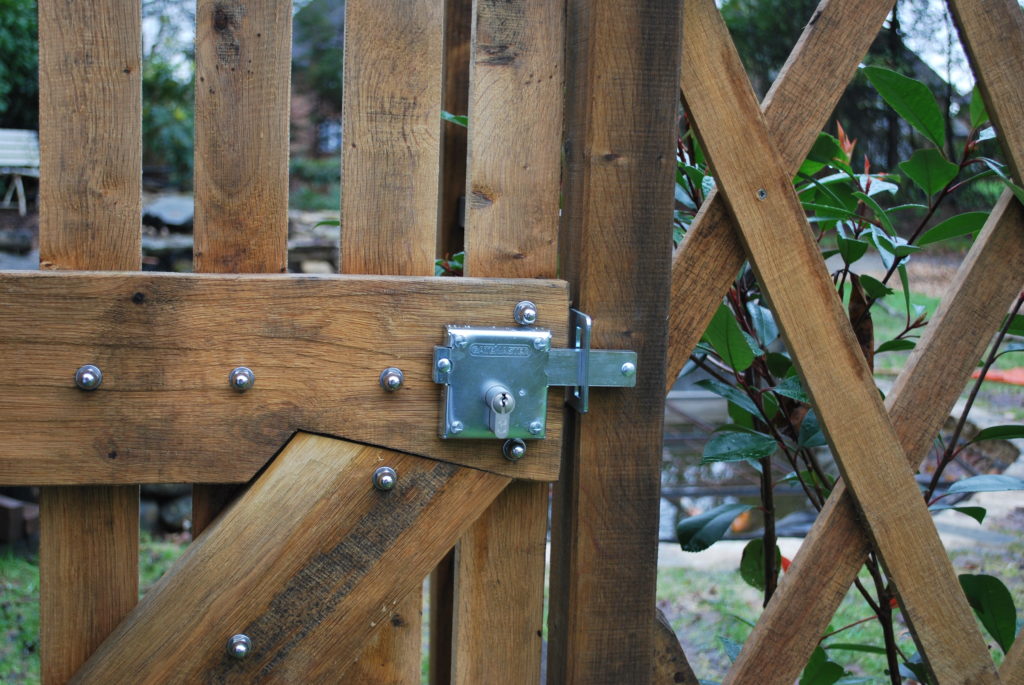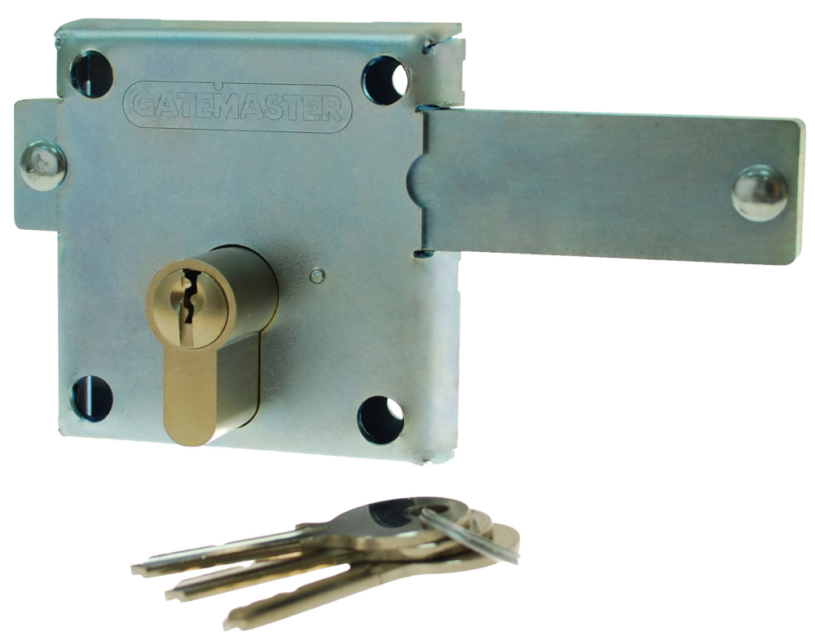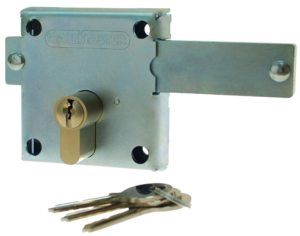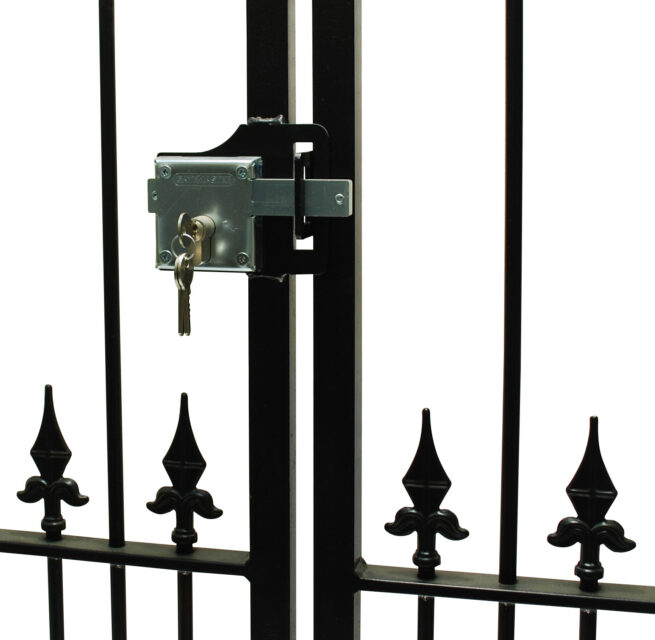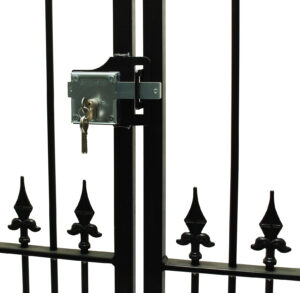 The GLB is all stainless steel construction and built for security. It is a great way to secure your wooden garden gate as it can easily be installed using standard screws.
This key lock is not a one-trick pony though as it can also be installed on metal gates as shown above. If you're looking for a simple solution operated by key only, the GLB might be the lock for you.
It is available for up to 60mm gate thickness. Find more information and view the GLB here.
---
The Select Pro Mortice Lock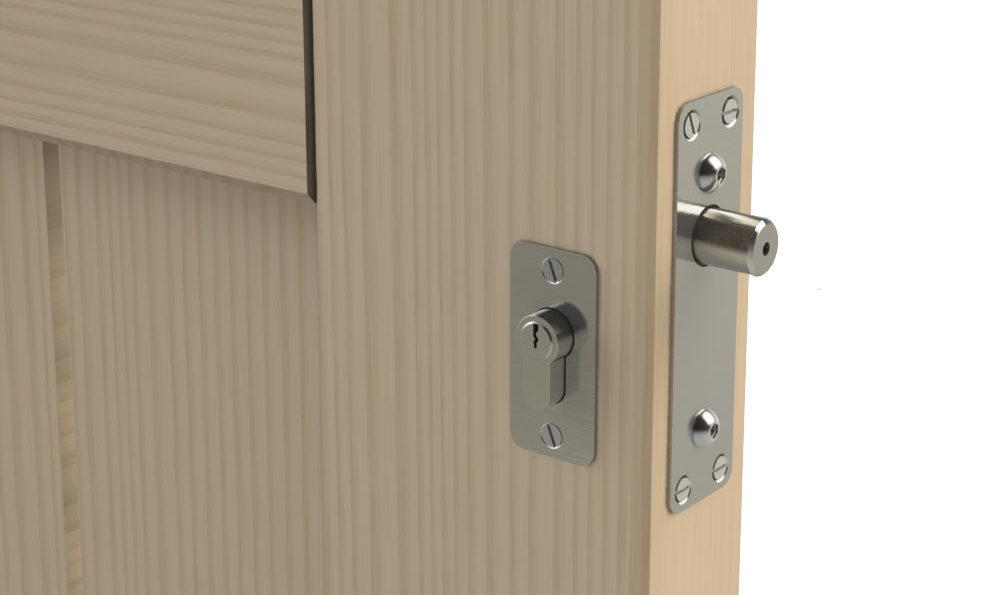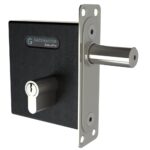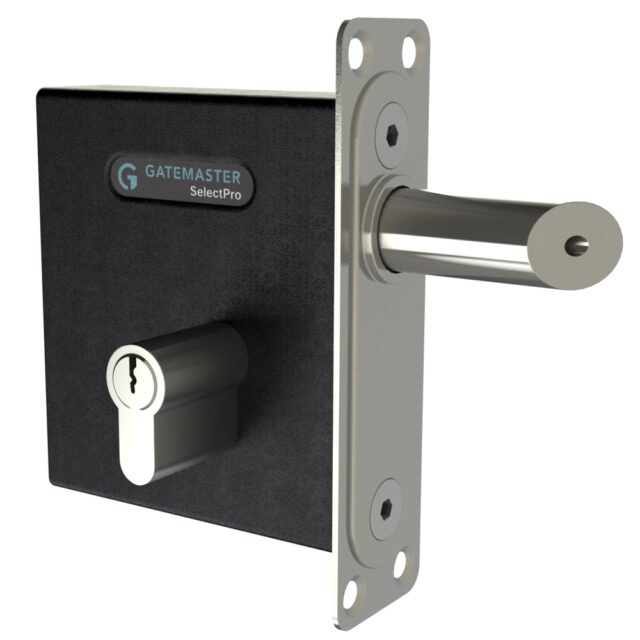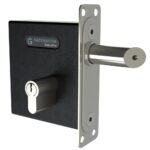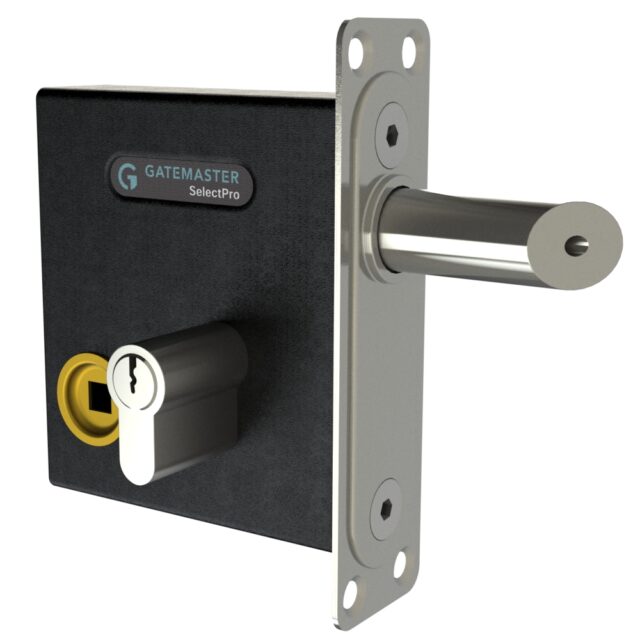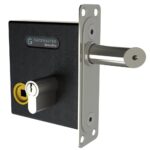 The Select Pro Mortice lock is a marine grade mortice lock specifically designed for wooden gates, with a long throw for the bigger tolerances needed on this type of gates.
It is available in 3 options:
Deadlock only
Keylatch
Key and handle
For more information, you can view the product here.