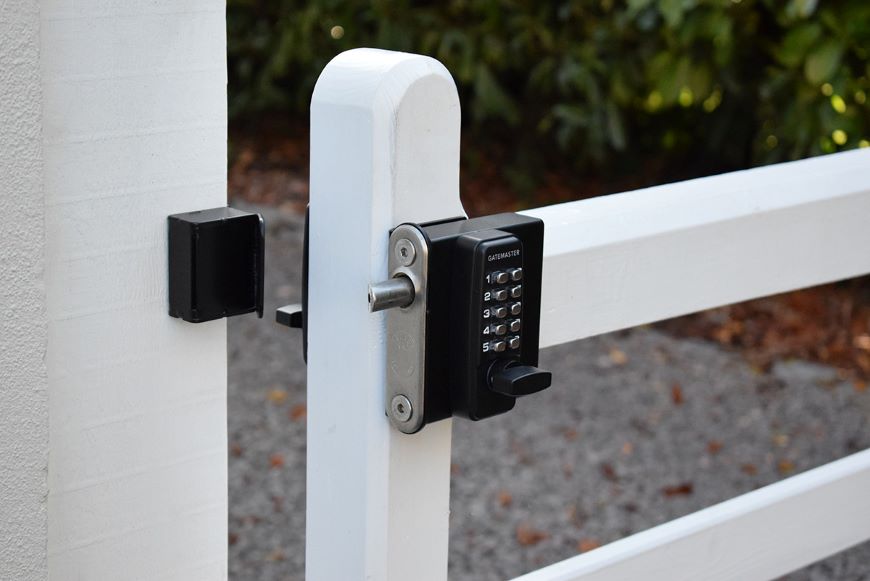 There are many benefits to having a lockable garden gate. Security, keeping your children safe and your pets protected. No matter the reason, finding the best gate lock for your wooden gate can be a minefield.
Don't worry though, we're here to help you secure a wooden gate the best way.
What you need to know before installing a wooden gate lock
Wooden gates and fencing are popular thanks to the look, versatility, and availability. But they are a bit trickier than a metal gate because of the seasons. Especially in the UK!
Wooden gates are commonly made from softwood timber. As an organic (and untreated) material, it will react to moisture. During rainy periods, the wood will expand as it absorbs the water. In contrast, the gate and fence will shrink during warm and dry weather. With the seasons, your wooden gate will continuously change which can lead to decreasing or increasing gaps between the gate and the post as well as potential binding locks. When choosing your garden lock, you should always remember to take this into account.
A few tips for your search:
Choose a lock with either an adjustable latch/deadbolt or a long throw.
Make sure to drill holes large enough for the spindles and latch/deadbolt when installing.
Types of locks for wooden gates
In this article, we will focus on our lock recommendations for wooden gates. But we'll just quickly mention some common garden locks on the market. If you want more information on these, we cover more here.
Some common garden gate lock mechanisms are:
Gate latch or hasp
Padlocks
Mortice locks
Tubular latch and keypad
Surface-fixed locks (which we cover in depth later in this article)
Some of these solutions are simple and easy to find, but they can be inconvenient when using them.
Our lock recommendations for wooden gates
Here at Signet Locks, we are fans of surface-fixed locks. The installation doesn't require any complicated tools or chisels, but just a measuring tape, some screws and a drill. For the home improvement and DIY enthusiast, we will always suggest using a surface-fixed lock.
Another option we offer is the mortice or insert locks for wooden gates. If you are comfortable with precision chiselling, this won't be a problem for you. Insert locks are great external locks and they look fantastic as they sit flush within your gate. But one wrong angle and you have a hole through your gate. Insert locks are therefore our recommendation for carpenters or similar who are familiar with using a chisel.
To help you secure your wooden gates, we have a range of different surface-fixed gate locks as well as a range of insert locks. Read on to discover more about each one and see which one is best for your wooden gate.
---
The Superlatch – the quick-to-install keypad lock for timber gates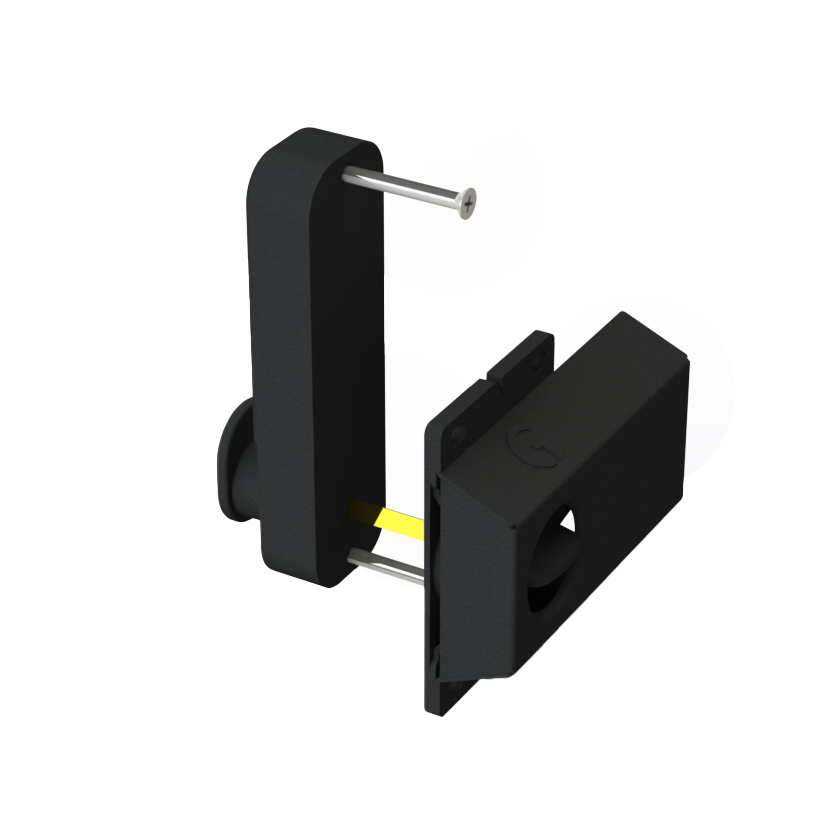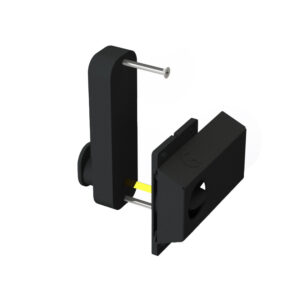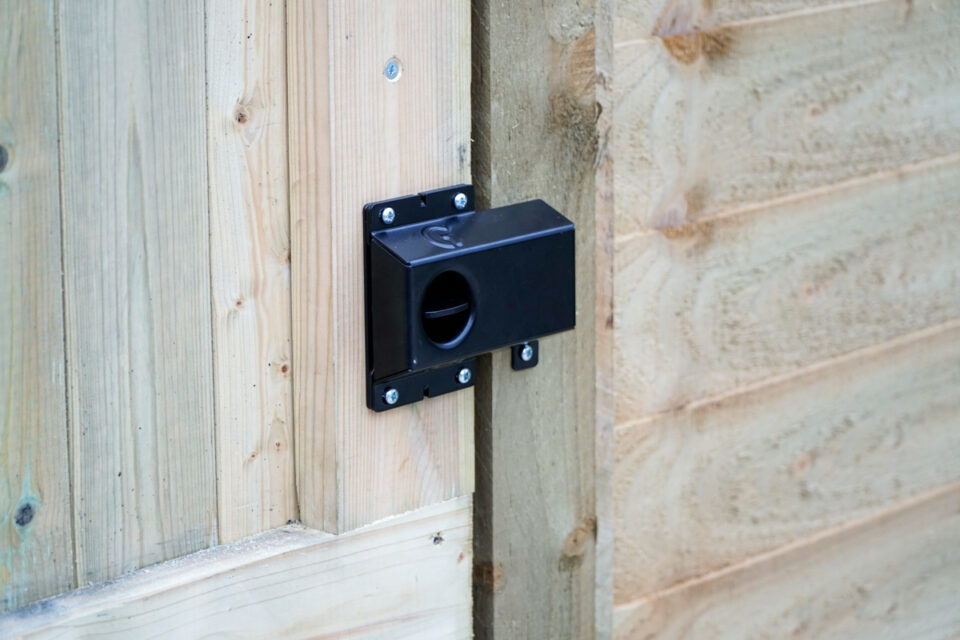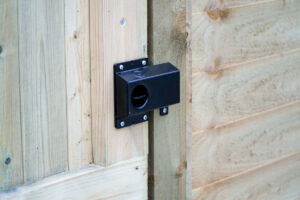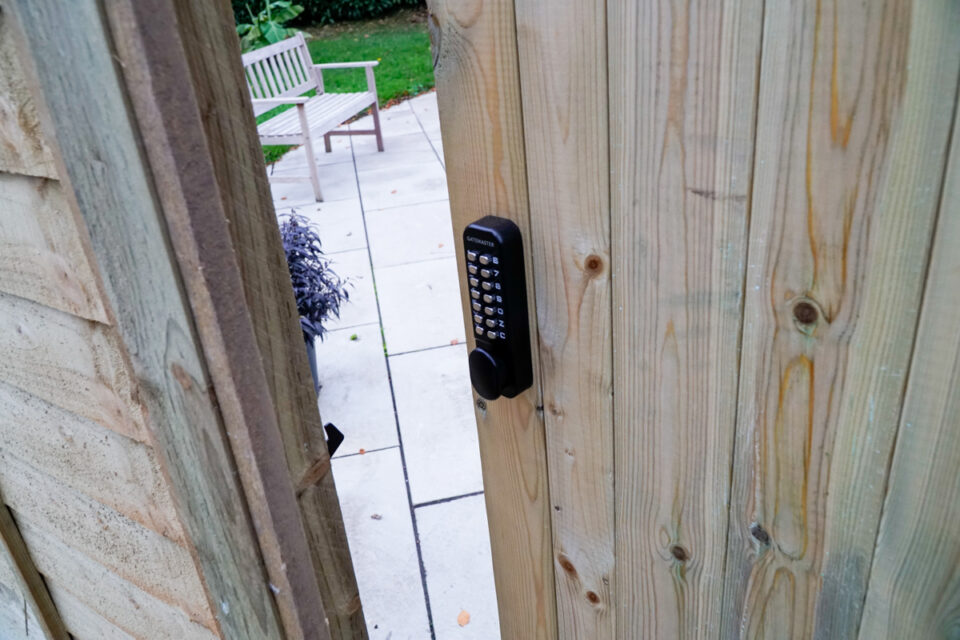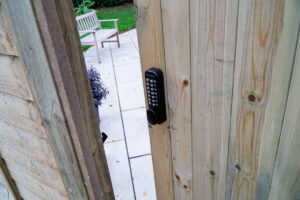 The Superlatch is one of the new gate locks for wooden gates from Gatemaster and it does not disappoint! It consists of an external marine-grade keypad and an internal latch protected by an integrated shroud. It has been designed for exterior use and is an excellent alternative to tubular mortice locks and latches. Although we recommend this for timber gates, you can also use it on metal or even composite gates. With the simple surface-fixed installation, it doesn't take more than 10 minutes for a DIY enthusiast to install. You can find more information about the Superlatch here.
Find out why we recommend using a keyless combination lock for your wooden gate.
---
The surface-fixed Superlock – the lock with keypads both sides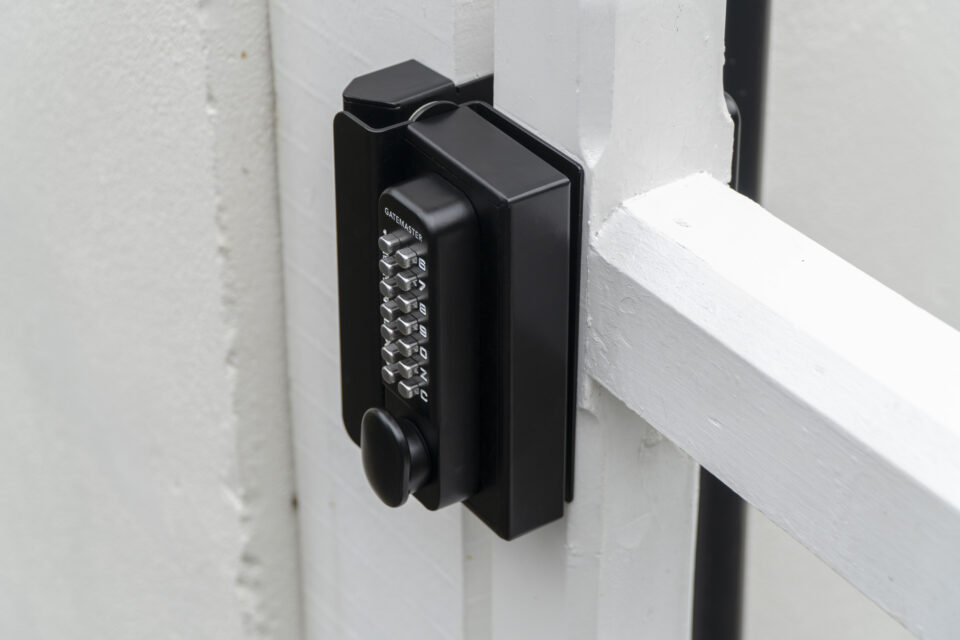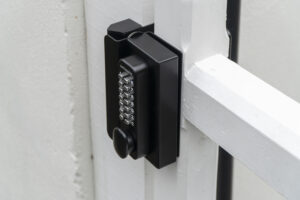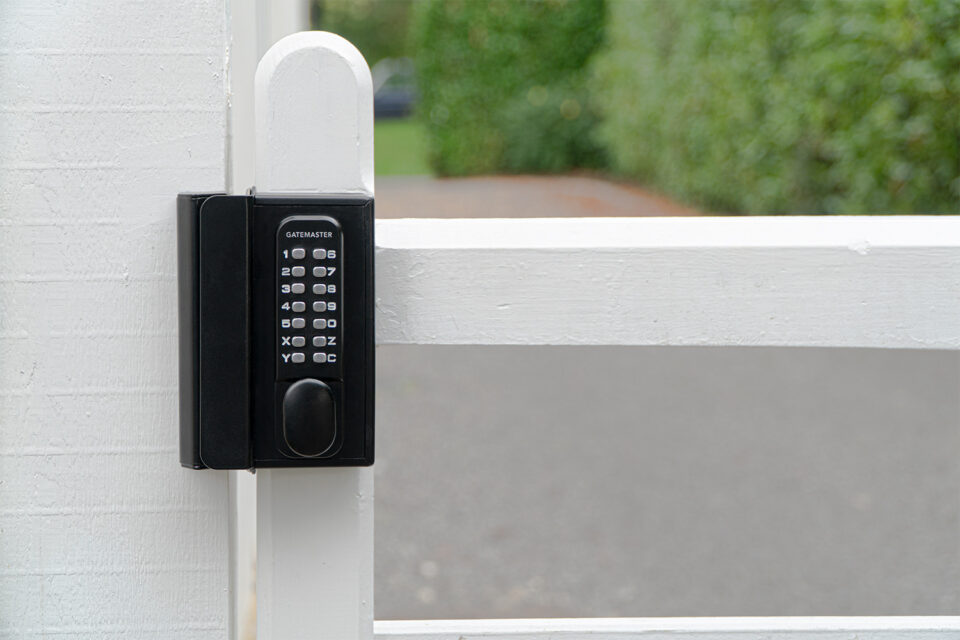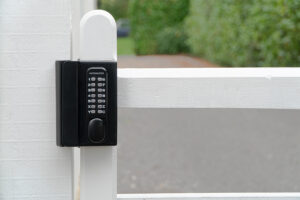 The Gatemaster Superlock bolt-on range is known for being a quick-to-fit option for metal gates. Gatemaster has now expanded the range by making a digital lock made specifically for wooden gates. The double-sided version (BDGW) is perfect for when you want to get an external garden lock on both sides. The marine-grade keypads are designed to be anti-corrosion and this is therefore a very durable lock. The BDGW also comes as a single-sided garden lock, which has a keypad on the outside and an internal handle for easy exit.
A keyless combination lock like the BDGW is a great way to secure a wooden garden gate for your house as it offers security without the need for any power. Find out all about it here.
---
The DGLW – securing wooden gates for years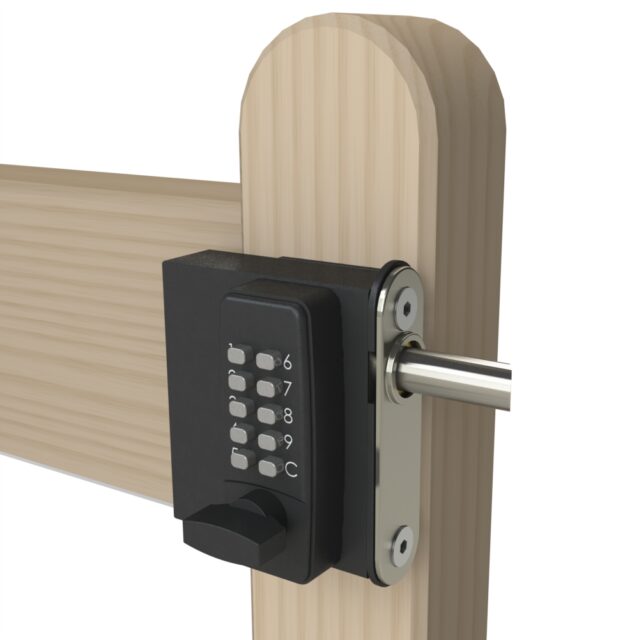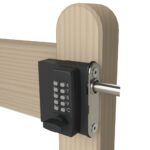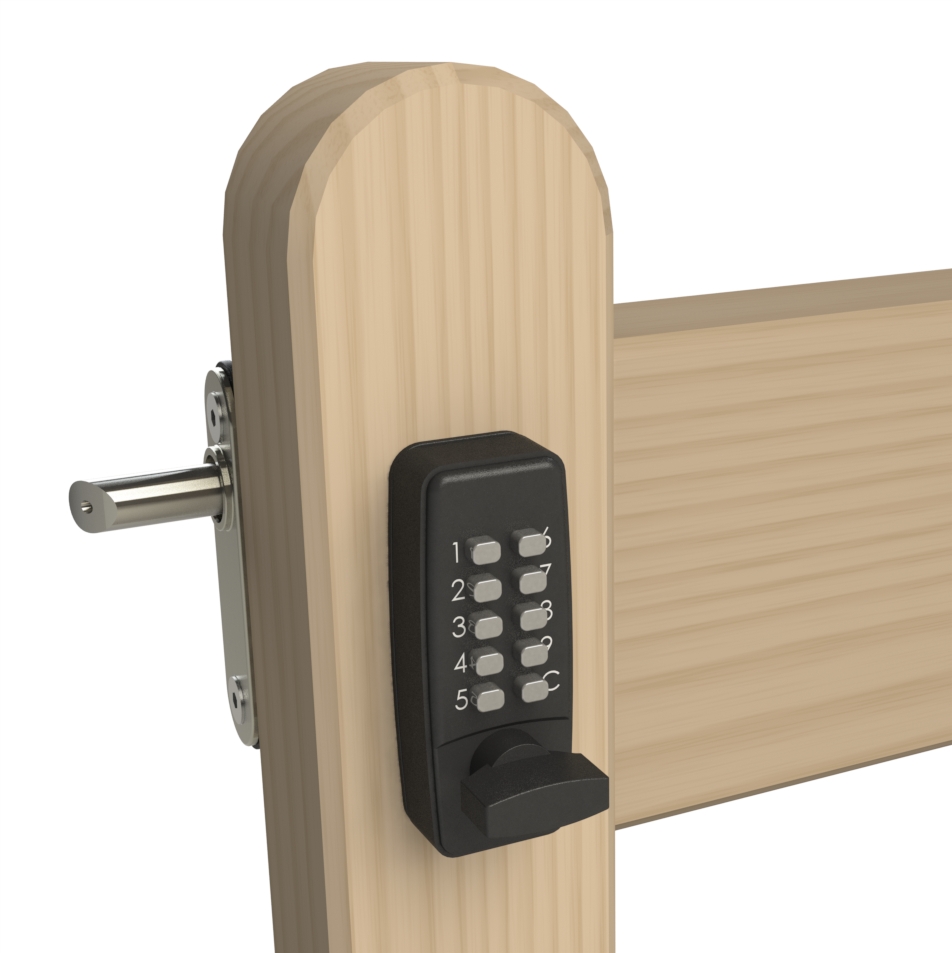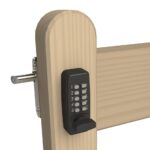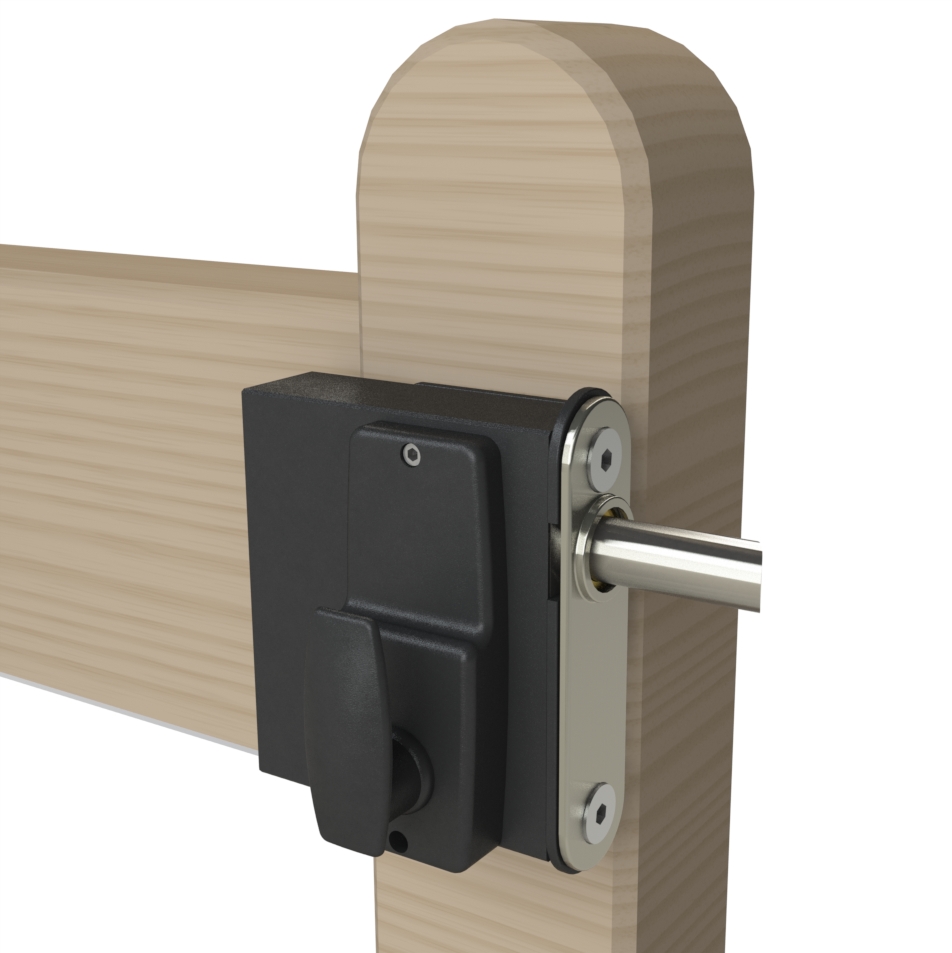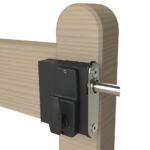 One of the few keypad locks on the market that are designed specifically for wooden gates, the DGLW is the original keypad lock from Gatemaster.  This lock is unique thanks to its long throw which allows gap tolerances far larger than most other products currently on the market. You might think this lock would require a healthy power supply, but the DGLW is a fully mechanical code lock and requires no power. Similar to the BDGW, the DGLW timber gate lock offers a secure keypad lock on both sides of your gate. But if you prefer, it is also available with an internal handle.
You can secure your wooden gate with either a keypad both sides or with an exit handle inside.
---
The GLB – Gate Locking Bolt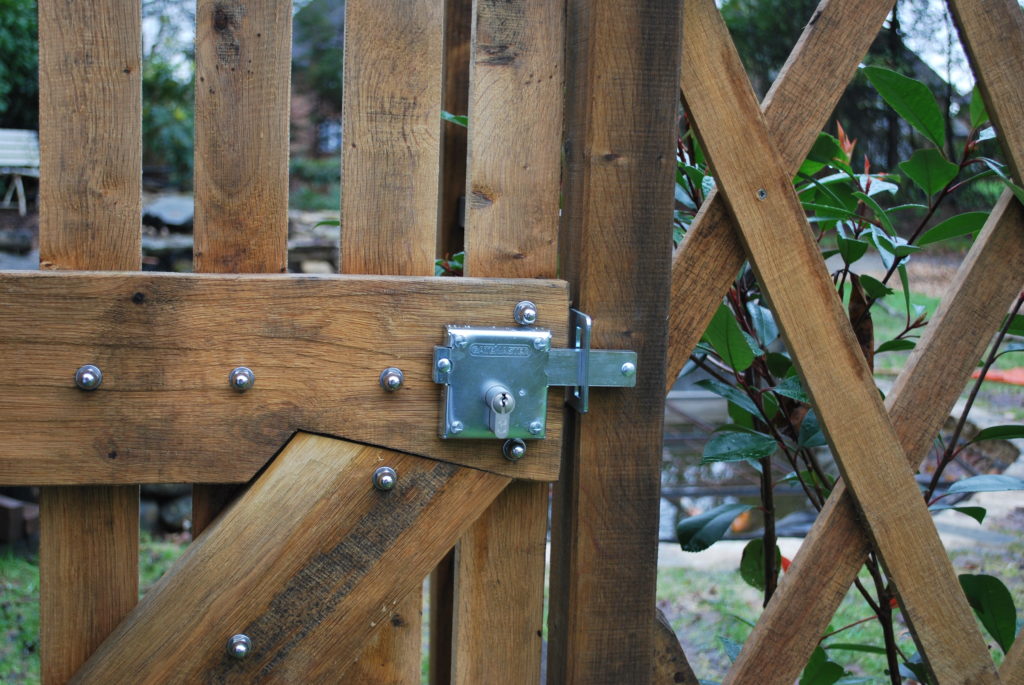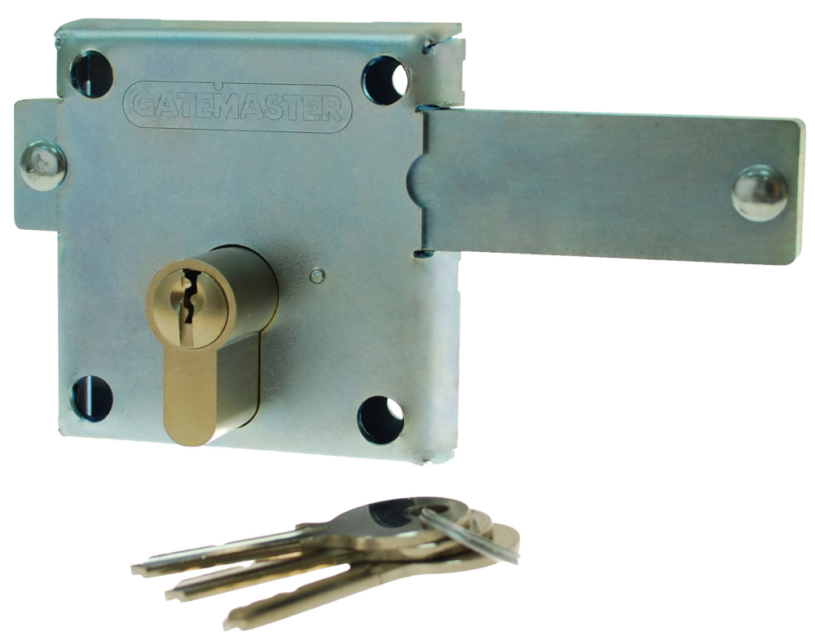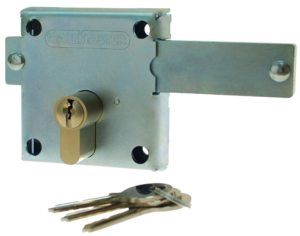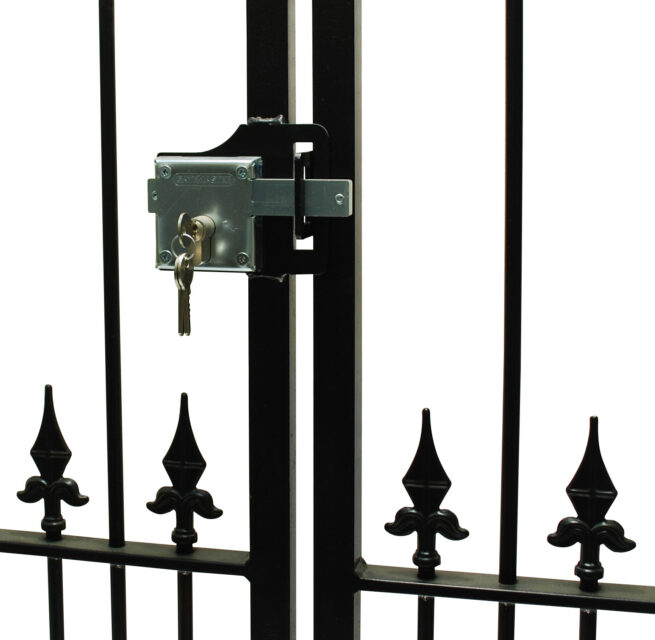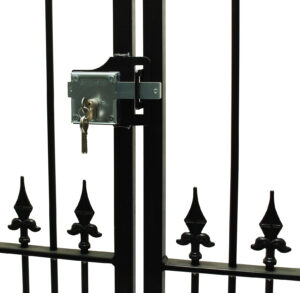 The GLB is all stainless steel construction and built for security. It is a great way to secure your wooden garden gate as it can easily be installed using standard screws.
This key lock is not a one-trick pony though as it can also be installed on metal gates as shown above. If you're looking for a simple solution operated by key only, the GLB might be the lock for you. Also offering a simple screw-fixed installation, this long-throw locking bolt comes with a keep plate as seen on the pictures about.
It is available for up to 60mm gate thickness. Find more information and view the GLB here.
---
The Select Pro Mortice Lock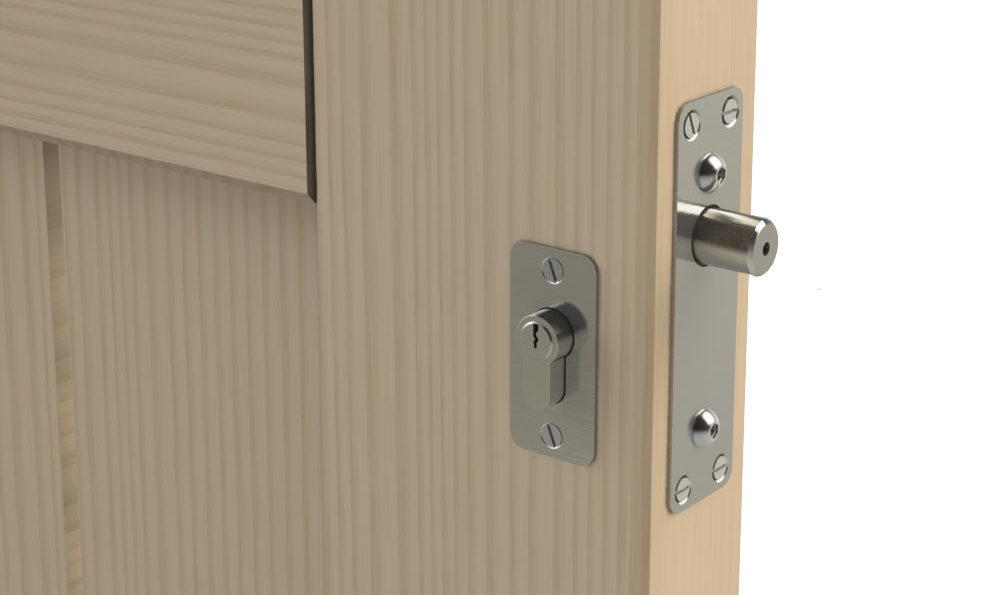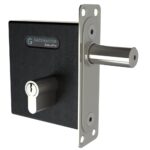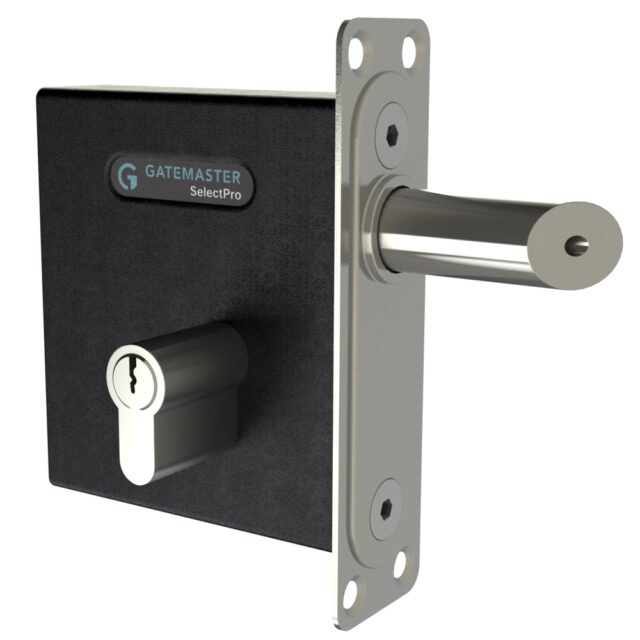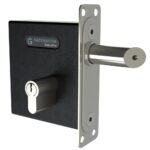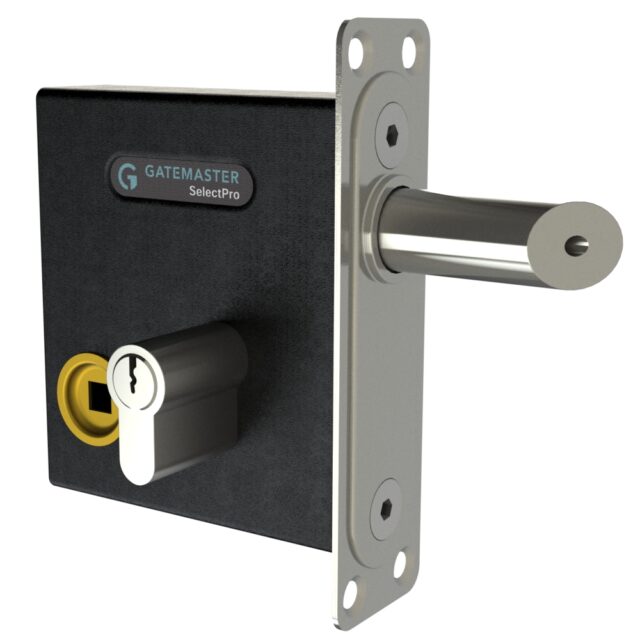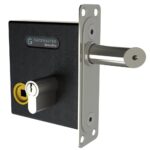 The Select Pro Mortice lock is a marine grade mortice lock specifically designed for wooden gates, with a long throw for the bigger tolerances needed on this type of gates.
It is available in 3 options:
Deadlock only
Keylatch
Key and handle
For more information, you can view the product here.
---
Do you need other gate hardware for your wooden gate? View our full range of gate hardware for timber gates here.