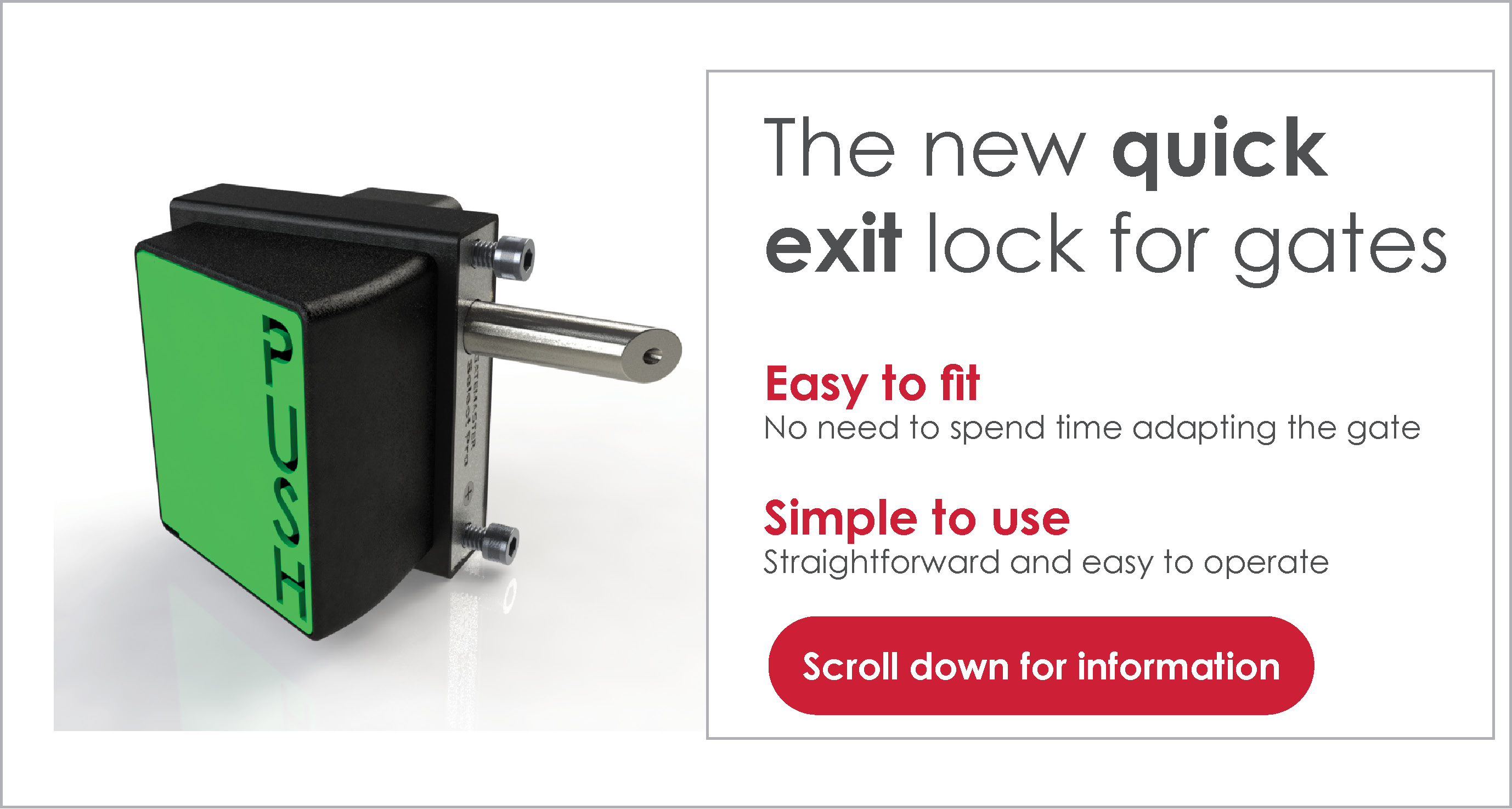 Easy to fit
The simplicity of fitting this lock makes it unique, drill 3 holes in the gate frame and bolt the lock on using the bolt support plate supplied
Unique 22mm latching movement means that there is no need to spend time adapting the gate to suit the lock
Simple to use
The green push pad makes this lock easily visible and enables fast and convenient exit from a gate.
Increased flexibility
This lock is very versatile and can be used in a wide range of applications including both everyday situations or circumstances when a fast exit is required.
It has the same fixing hole centres as the rest of the Gatemaster Select Pro bolt on lock range
Secure
A shroud for this product can be used to reduce the risk of the push pad being operated from outside the gate.