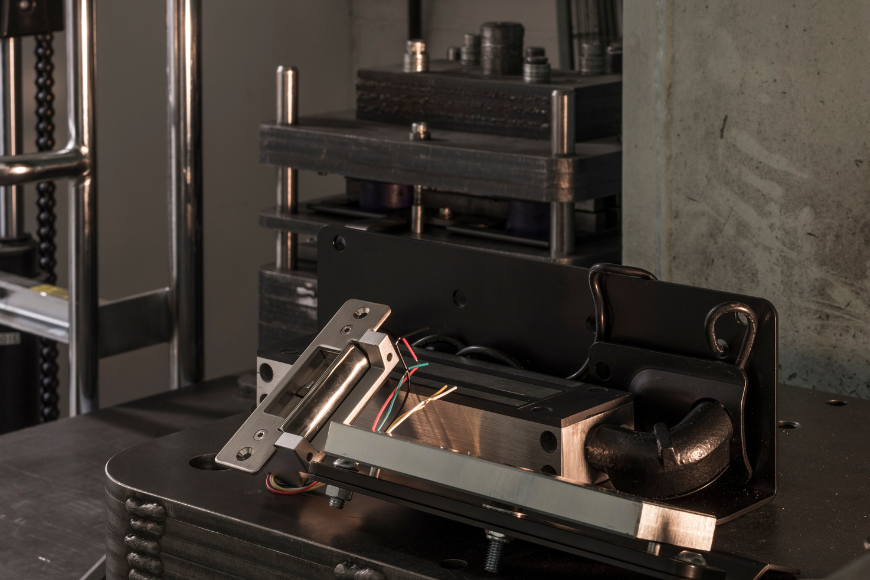 Electric gate hardware for swing gates (especially locks) is popular with end users thanks to the convenience of use. In this blog, we talk about the different electric hardware we carry for swing gates.
---
Electromagnetic locks
Our most requested electric gate hardware for swing gates is the electromagnetic lock. This type of lock uses electromagnetism to secure the gates and consists of the electromagnet and an armature plate. They use a low voltage (usually 12 or 24V) to activate the magnet.
To unlock an electromagnetic lock (also known as a maglock), you will need a separate device such as a card or fob reader, an electronic keypad, or a simple push to exit button from inside the gate. These systems often allow you to easily recode the keypad or reset the cards to a new code. It's simple to do in case of employee changes or a security breach.
Maglocks are normally hard-wired in, and you therefore need to add power to your gate, so we do recommend getting an electrician or electric gate specialist to help you install this.
Tip: When installing, make sure that the armature plate has a bit of room to move, as this helps the magnet attach correctly and secure the gate properly.
Maglocks are great for when you need to be able to open your gate remotely. They can therefore be found on school grounds, large industrial estates, and similar.
What do I need to buy?
To have a complete maglock system you will need to get:
The maglock
An access control system (keypad, fob reader, exit push button for instance)
Fixing brackets
Transformer
Luckily, we have a maglock kit which includes all the gate lock hardware you need for your gate. The EMDKK includes all of the above as standard.
In addition to the locking mechanism, we always recommend installing a gate closer to ensure the gate is closed after use. The security associated with an electric locking system is non-existent if the gate users forget to close the gate behind them. This can consist of a mechanical closing mechanism, or an electric gate opener which can also mean that the gate can be opened and closed remotely.
---
Electric release
Another option of electric gate hardware for swing gates is a gate keep. An electric release is a gate keep that can release the gate remotely. It consists of an internal catch mechanism which will secure the latch and keep the gate closed. This electric keep is also monitored and will send a signal to a computer when the gate is locked.
This electric releasing keep is only a locking mechanism and needs to work in conjunction with the control system. This can come in several shapes, for example a keypad or a proximity fob reader. When you want to open it again, simply enter the code or swipe the fob. The electric keep will receive the signal and release, opening the gate. The beauty of an electric release system is that you can release the gate remotely and it can work in conjunction with different keyed latch locks.
A useful mechanism of this electric release is the option to choose either fail safe or fail secure. Depending on your situation and where the lock is being used, you might prefer one over the other.
To give a brief overview, fail safe means the electric keep will release the latch in the case of a loss of power. Fail secure on the other hand, ensures the gate remains locked even in the event of a power cut. For schools or other public areas, fail safe is the common choice as it allows people to exit the grounds in the case of an emergency. In high security areas (such as a prison or zoo for instance), you would go for fail secure to not lose any security in the event of a power cut.
Which locks can I use with the electric release?
This electric release is generally only used with a lock that auto-latches. Because these latch bolts are sprung, they will react to the action of the electric release lever. A deadlock on the other hand needs to be operated by the key to open and our electric release is not equipped to do this.
As the lock is "only" a latch, there may be a risk of outsiders being able to pull the latch back and gaining access easily. However, this can be easily overcome by ensuring a slam plate or cover plate is fitted onto the gate ensuring that the bolt is covered up.
If fitting a slam plate isn't a viable solution, then another option would be our morticed narrow auto-latching lock (NAL) which has a top pin to secure the latch. When the gate is closed, the electric release will push in this top pin and ultimately lock the latch. Once the latch is released, this pin is disengaged, and the lock is back to being a latching lock.
Suitable for: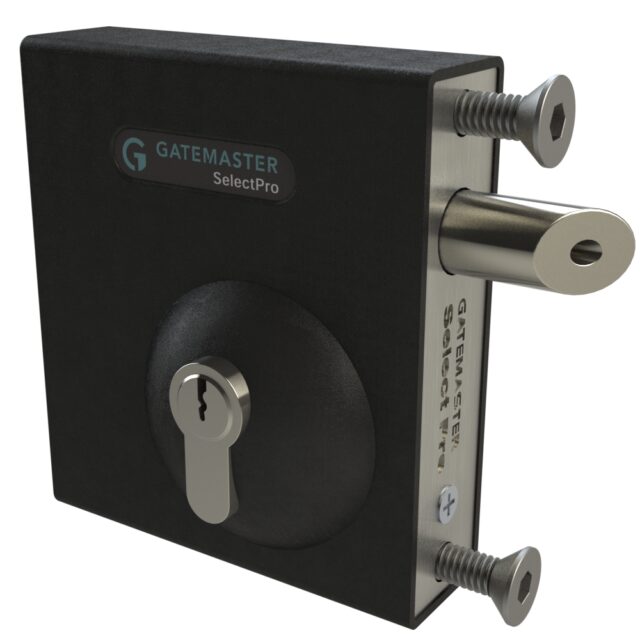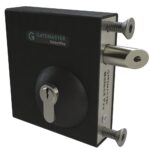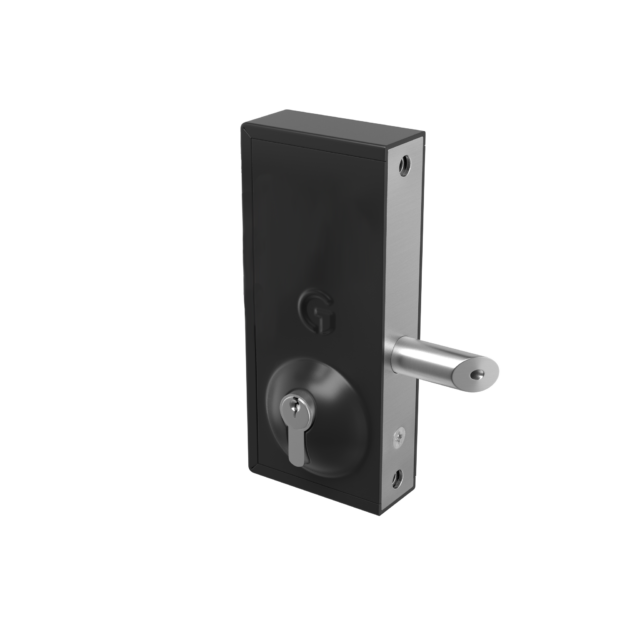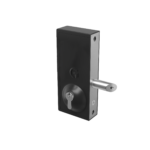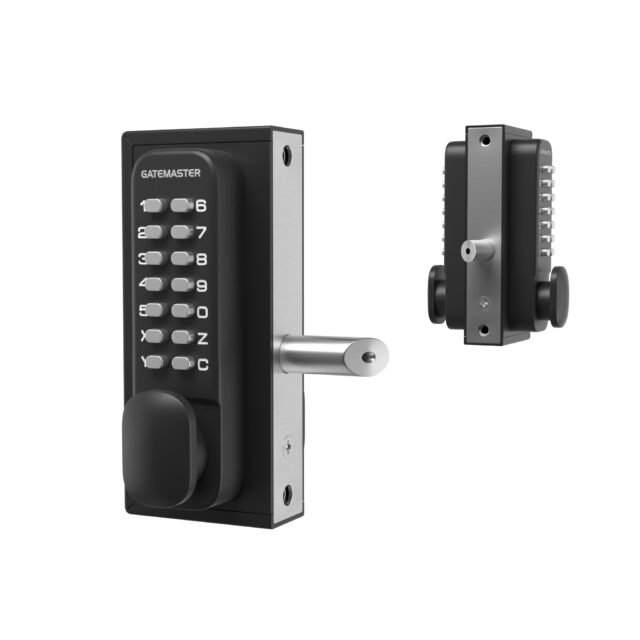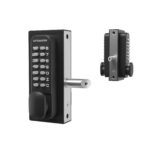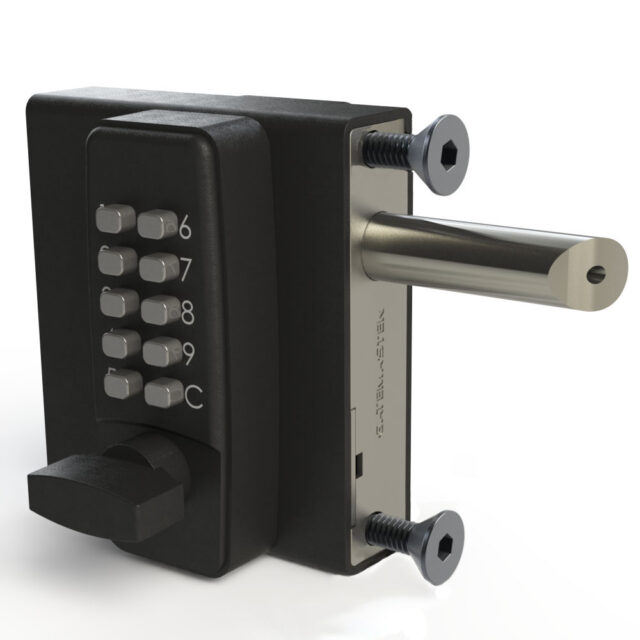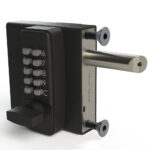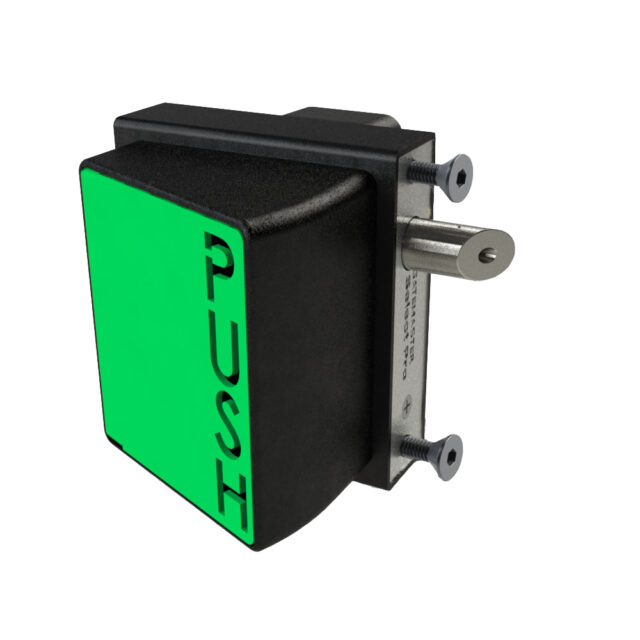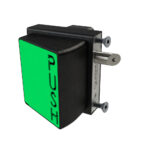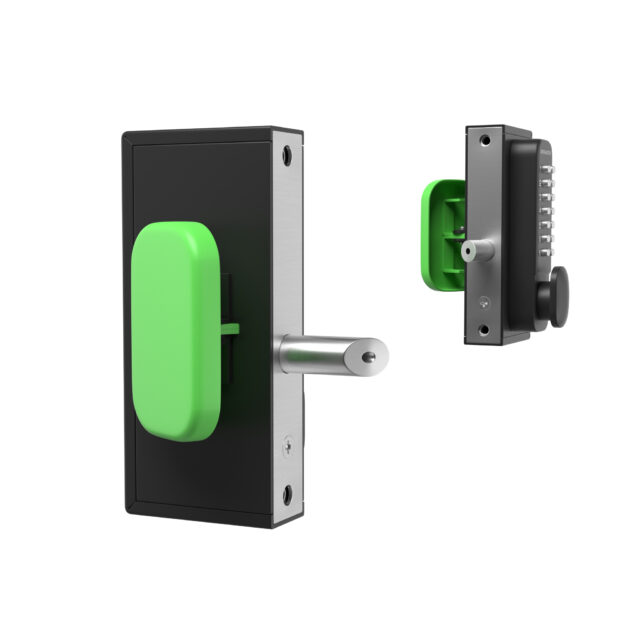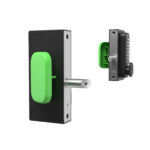 ---
Micro-switch locks
A micro-switch lock isn't a separate product per se, but a mechanism we can install in certain locks. A micro-switch is an internal switch within the locking mechanism that will send a signal whether the gate is locked or not. Similar to the monitor switch within the electric release, a micro-switch only sends a signal and will need an external computer to receive the signal.
As a micro-switch doesn't influence whether or not the gate is locked, you can't have fail safe or secure with this product only.
Which locks can I use with a micro-switch?
Micro-switches only work on deadlocks or latching deadlocks, but we are able to add this in both our lock ranges, the Superlock and the Select Pro, if needed.
Please find an overview of the locks we are able to add a micro-switch to below: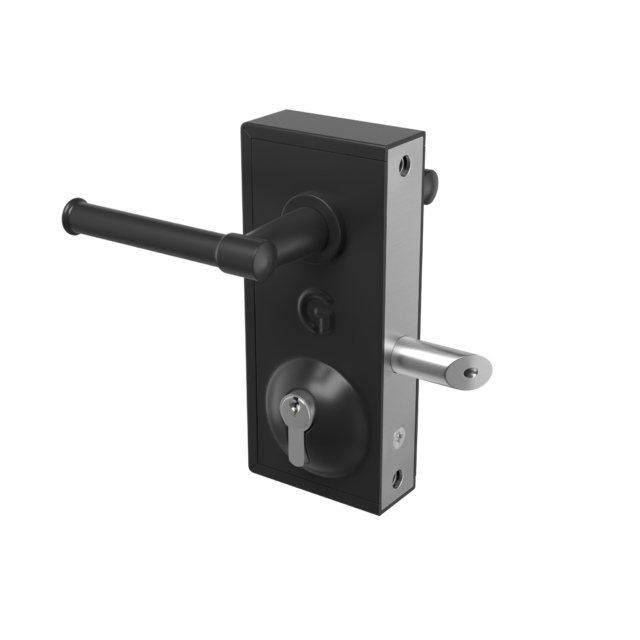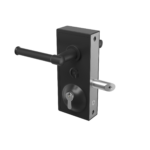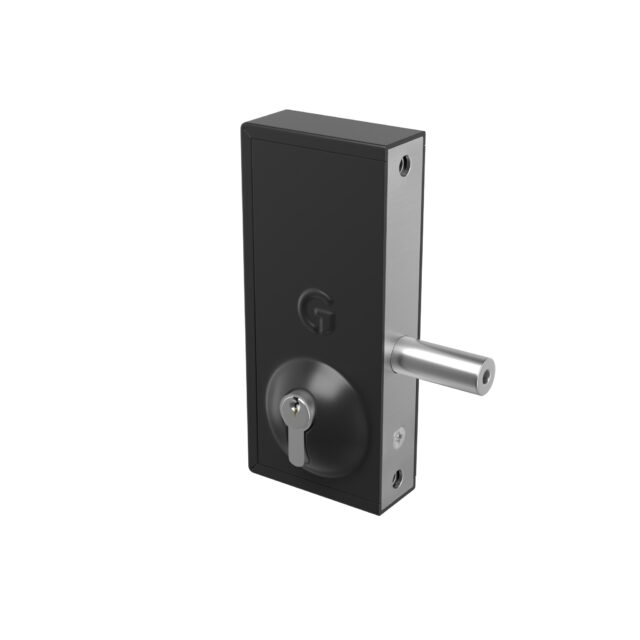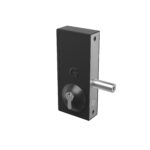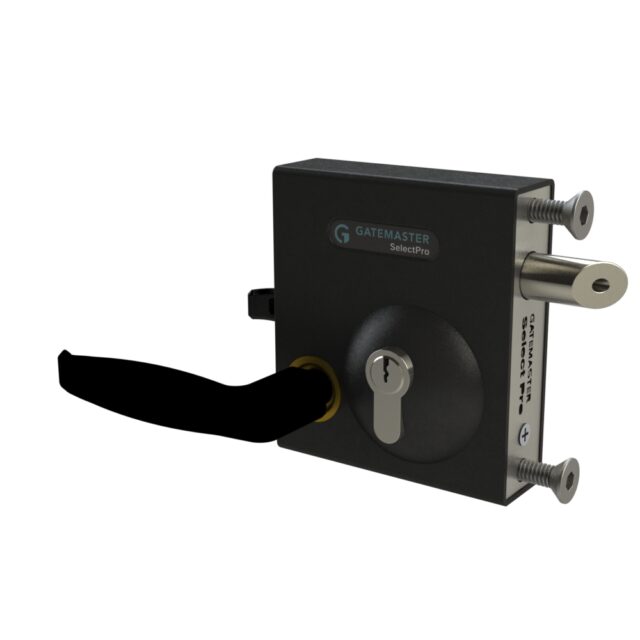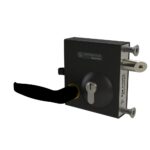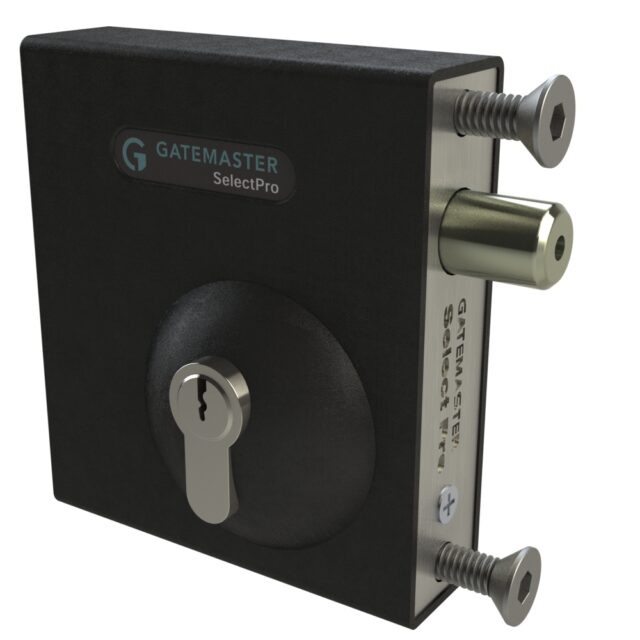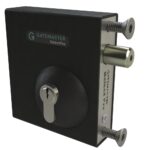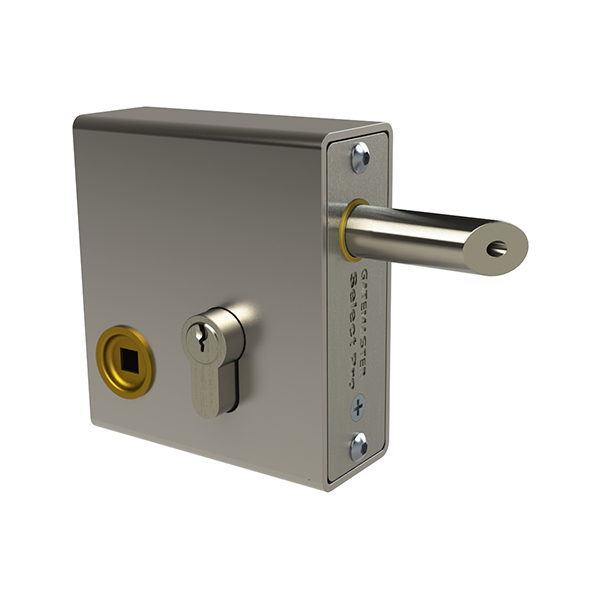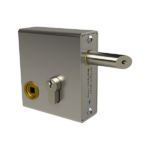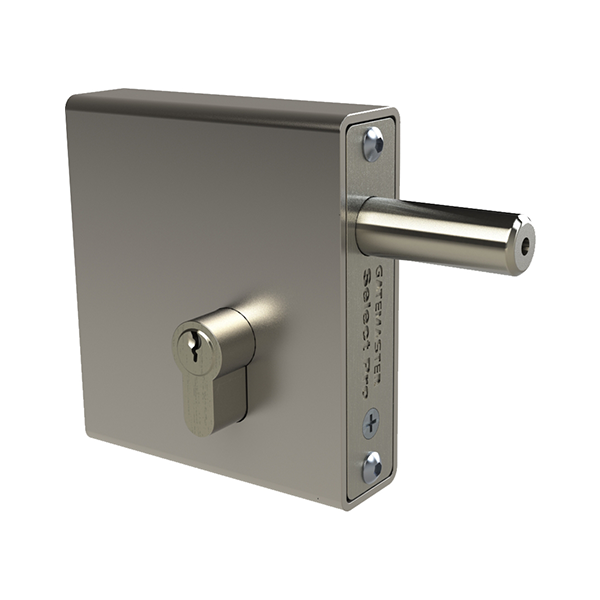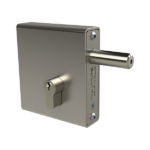 For additional advice on the safety of automated gates and electric gate hardware, check out Gate Safe for further advice.